'Blue Bloods': Which Character Did Nick Cordero Play on the Show?
There are many New York actors who have appeared on a few episodes of Blue Bloods. That includes Nick Cordero, who recently passed away. Find out how his character helped Danny Reagan (Donnie Wahlberg.)
Nick Cordero died at the age of 41
The musical theater actor died in Los Angeles on July 5 at Cedars-Sinai Medical Center. This happened after he was admitted into intensive care unit and hospitalized for three months in March.
He contracted COVID-19 and had his right leg amputated due to complications. His wife, Amanda Kloots made an Instagram post dedicated to him and had a message for fans.
"I cannot begin to thank everyone enough for the outpour of love, support and help we've received these last 95 days," reads part of the caption. "You have no idea how much you lifted my spirits at 3pm everyday as the world sang Nicks song, Live Your Life. We sang it to him today, holding his hands."
The actor broke through Broadway with his role in "Bullets Over Broadway" and was nominated for a Tony in 2014. He also was in "Waitress," "A Bronx Tale."
Bridget Moynahan shared a post about him
Bridget Moynahan, who plays Erin Reagan, posted a picture of Wahlberg and Marisa Ramirez, who plays Maria Baez, in a cop car with Cordero. She wrote in the caption, "Heartbreaking news late last night about Nick Cordero. Sending love to nick's [sic] family. It's just so unbelievable!"
Abigail Hawk, who plays Abigail Baker, commented on the post with a broken heart emoji. The actor appeared in three episodes of the show and worked closely with the actors.
He played Victor Lugo in 3 episodes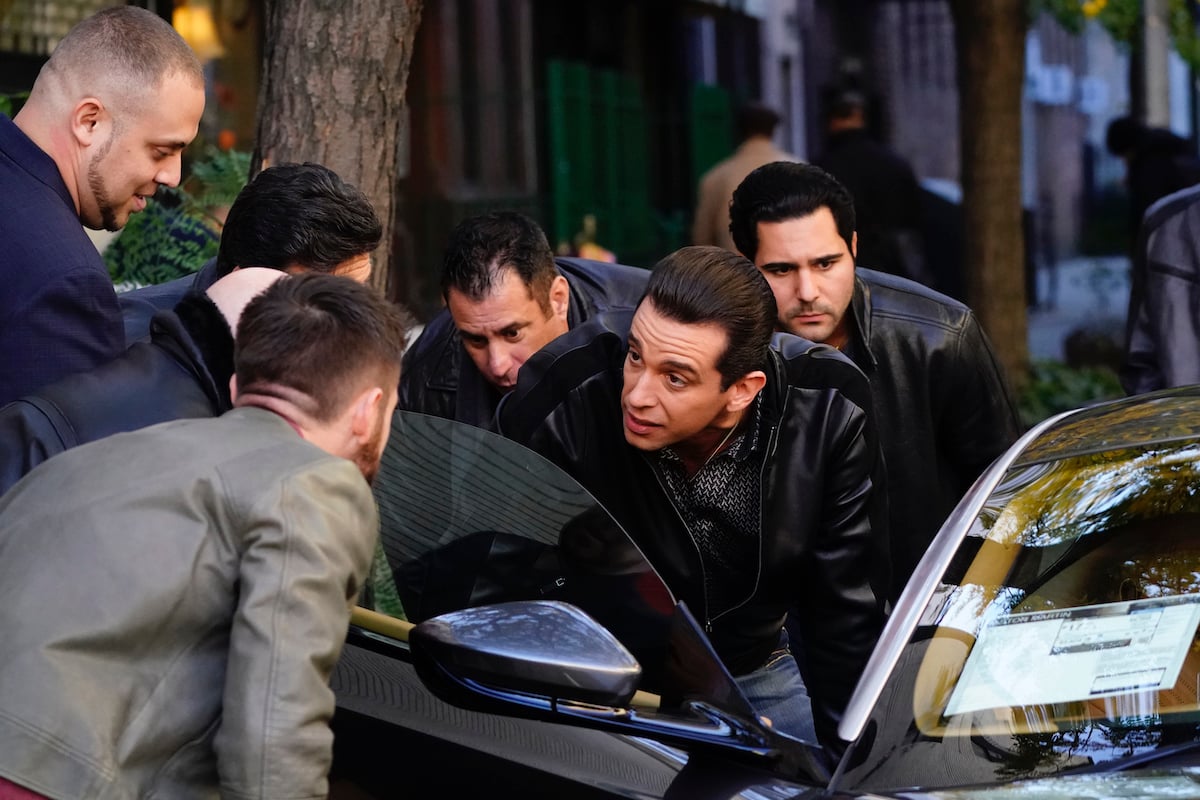 The Broadway actor appeared in three episodes of Blue Bloods Season 8. His character was Victor Lugo, and his first episode was "Out of the Blue."
The episode starts with a cop getting shot in his front yard. Danny and Maria believe it's a hit because there was no evidence found at the crime scene. They eventually go to a barbershop to question Lugo because he's tied to the mob. Lugo doesn't make it easy. He calls them "defectives" and makes a comment about Danny's wife that sets him off.
His next appearance was in "Heavy Is the Head," which starts with a truck getting stolen. The people who stole it, used a car that is tied back to Lugo. Danny and Maria question him again and the episode ends with him going to prison for breaking a man's leg with a crowbar.
Cordero's last episode was in "Your Six." Danny and Maria are trying to find a man who killed a cop. Lugo claims to know where he is and will help Danny only if he gets to ride with him. Danny reluctantly agrees and they get the criminal along with Molly Chavez (Stephanie Andujar.) Lugo gets time off his prison sentence for his help.