'Blue Bloods': Who Plays Jamie Reagan's Childhood Friend, Alison Gable?
True crime fans might love this new Blue Bloods character. Alison Gable is an old friend of Jamie Reagan (Will Estes), who will ask for his help. Here is everything Showbiz Cheat Sheet knows about the actor playing the new character.
Jamie Reagan and Alison Gable on 'Blue Bloods'
Blue Bloods fans know Jamie is in love with his wife, Eddie (Vanessa Ray). But they don't usually get to see his friends since the show is focused on family. That will change in the Feb. 12 episode, "In Too Deep".
Danny (Donnie Wahlberg) witnesses a drive-by shooting, Frank (Tom Selleck) gets a tip on a crime ring, and Jamie gets a visit from an old friend named Alison Gable.
Alison has a true crime podcast and she believes she has solved a cold case. She goes to Jamie in hopes to bring someone to justice.
This will be a change in dynamics for Jamie. He doesn't solve as many cases anymore since he was promoted to sergeant. Jamie also worked with only Eddie as his partner for years before they got married.
Who plays Alison Gable on 'Blue Bloods'?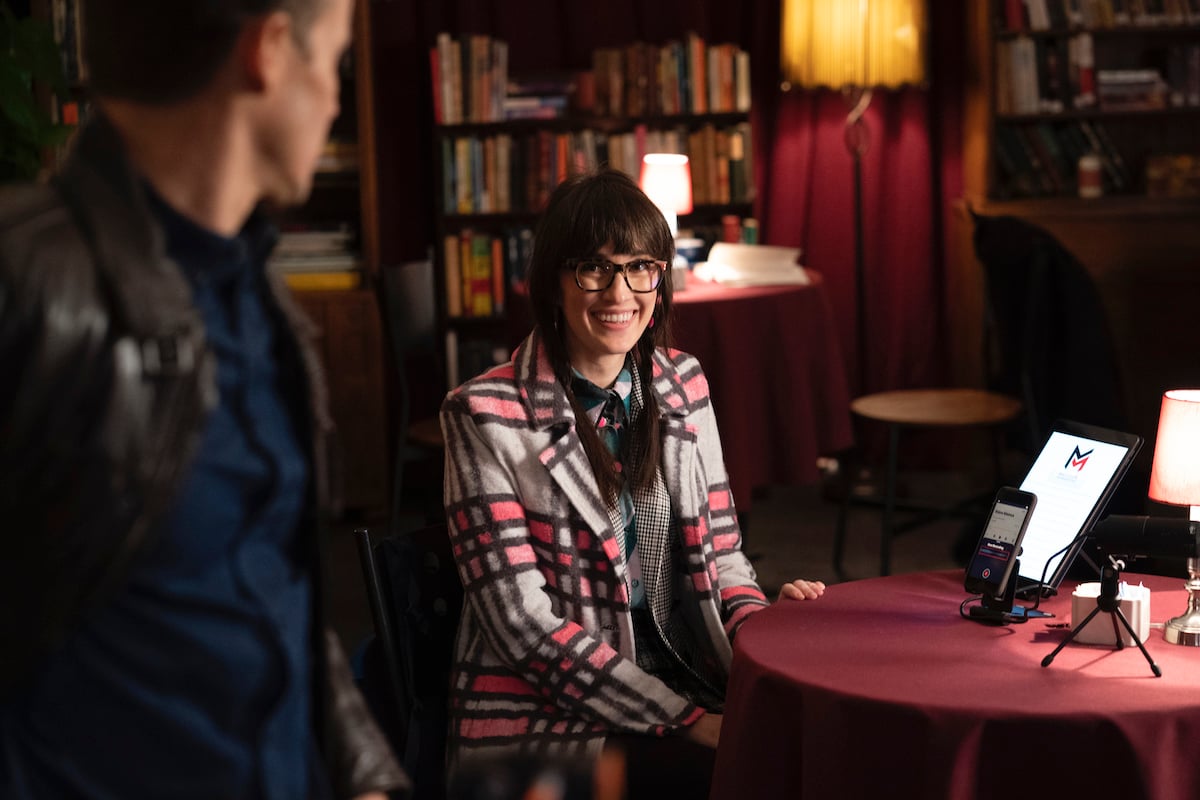 The new character is played by Erin Neufer. The actor's first credit on IMDb is from 2010 when she was Arial in the comedy, Monster Cruise. She later played Ariel in the family movie, Nessie & Me in 2016.
Her first reoccuring role was Emily in Gypsy. The Netflix show starred Naomi Watts, who plays a therapist who manipulates her patient to her advantage. The show didn't get a second season.
Neufer later appeared in an episode of The Marvelous Mrs. Maisel in season 3. Her last role before playing Alison Gable is Sam's mom in Thorp.
Neufer wrote about auditioning during the shut down before getting the role. She posted a picture of her character on Instagram and wrote about the process in the caption:
Pals, I had FOUR auditions since the industry shut down. So I spent all that time in my bedroom doing clown videos (that I'm pretty sure only this Instagram community saw) only to get cast, eight months later, as a very clowny woman in this week's episode of #bluebloods. I had a delirious amount of fun playing Alison and had a wardrobe my high school self would have risked scandal to steal. Blue Bloods is on Friday at 10 pm EST!

Erin Neufer, Instagram
Will Erin Neufer appear in 'Blue Bloods' again?
This is Neufer's first episode on the show. It's unclear if she'll ever return, but there is a chance the answer is no. That's because many actors have come on the show only to appear in one episode to play out a case.
However, bigger stars have appeared in multiple episodes. Eric B. of Eric B. & Rakim played Mike Gee, a good friend with Danny, is in four episodes of Blue Bloods. Lou Diamond Phillips played Louis Delgado, who was part of the cartel, in four episodes.
So it's possible we could see Alison again. But fans will have to keep watching the show to find out.