'Blue Bloods': Who Plays Kimberly Crawford?
Erin Reagan thought she was going to become the next district attorney, but the job went to someone else. Now, Erin has a new boss to report to. Who is the actor who plays Kimberly Crawford? Here's what Showbiz Cheat Sheet knows about the new Blue Bloods character.
Erin and Kimberly clash on 'Blue Bloods'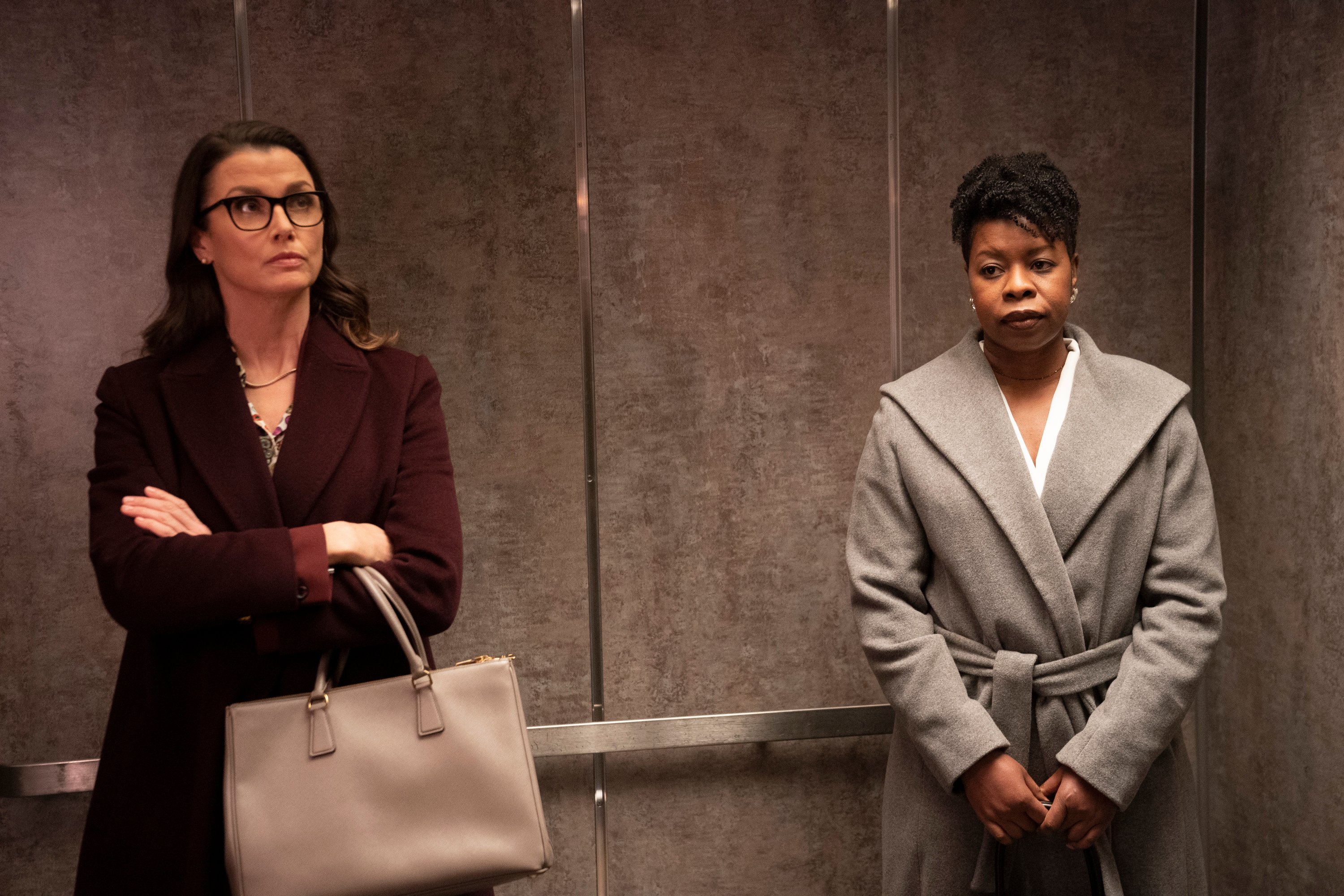 During Blue Bloods Season 11, Episode 8 (titled "More than Meets the Eye"), Kimberly will be shadowing Erin. It's an uncomfortable situation for Erin because Kimberly was once her competition for the district attorney job. Erin thought she was the obvious choice for the role, but that turned out not to be the case.
During a conversation with Frank, he asked Erin how she felt about being passed over for the job. Erin replied that she wasn't passed over, she was simply "not chosen."
It's clear Erin is still hurt by the decision. She does feel that she was passed over, but she's trying to make herself feel better by saying she wasn't chosen. The truth is, she was passed over for a job she was qualified for, but someone with even better qualifications was given the job. It's tough for Erin to accept that there's someone out there who is better than her. Being a Reagan wasn't enough to get her the job.
Who plays Kimberly Crawford on 'Blue Bloods'?
The actor who plays Kimberly Crawford is Roslyn Ruff. One of her early acting roles was in a 2004 episode of The Sopranos. She played the role of a receptionist in an episode titled "The Test Dream."
Ruff made her film debut in a 2006 movie titled In the Blood. In 2008, she played Rosa in Rachel Getting Married. Ruff's other acting roles include appearances in Lincoln Rhyme: Hunt for the Bone Collector, Godfather of Harlem, and Madam Secretary.
Roslyn Ruff struggled at the beginning of her acting career
Becoming an actor was tough for Ruff. During a 2007 New York Times interview, she says roles were far and few between during the early days. According to the publication, she wasn't making a lot of money at first, so she had to put some things on hold.
Ruff looked on as her friends got married, purchased homes, and had babies. However, she was still building her career, so that "wasn't in the cards" for her at the time.
"Being an actor, you have those dreams of, you know, 'TV and film will eventually pick up and it will all balance out,''' Ruff told The New York Times. It looks like things have balanced out for the actor. She has appeared in movies and many hit TV shows. Hopefully, we'll see a lot more of Ruff.
Blue Bloods airs on CBS Fridays at 10:00 p.m. Eastern Time.
Follow Sheiresa Ngo on Twitter.