'Blue Bloods': Who Plays Sid Gormley?
Blue Bloods fans usually see Frank Reagan (Tom Selleck) working hard as a police commissioner. But he also gets a lot of help from his employees. Sid Gormley is one of his team members, and this is who plays him. 
Frank Reagan's team on 'Blue Bloods'
Frank Reagan has a reliable team with Primary Aide to the Commissioner, Abigail Baker (Abigail Hawk), Deputy Commissioner of Public Information, Garrett Moore (Gregory Jbara), and Special Assistant to the Commissioner, Sid Gormley (Robert Clohessy). 
The police commissioner usually gets their thoughts on the latest concern for his office. Sid usually brings the point of view of cops to the conversation. Garrett usually brings the perspective of civilians outside the police department, and Abigail tends to balance between the two.
Frank isn't the only Reagan Sid is connected to. He previously used to be the boss of Detective Danny Reagan (Donnie Wahlberg). But we don't get to see the two work together anymore.
Who plays Sid Gormley?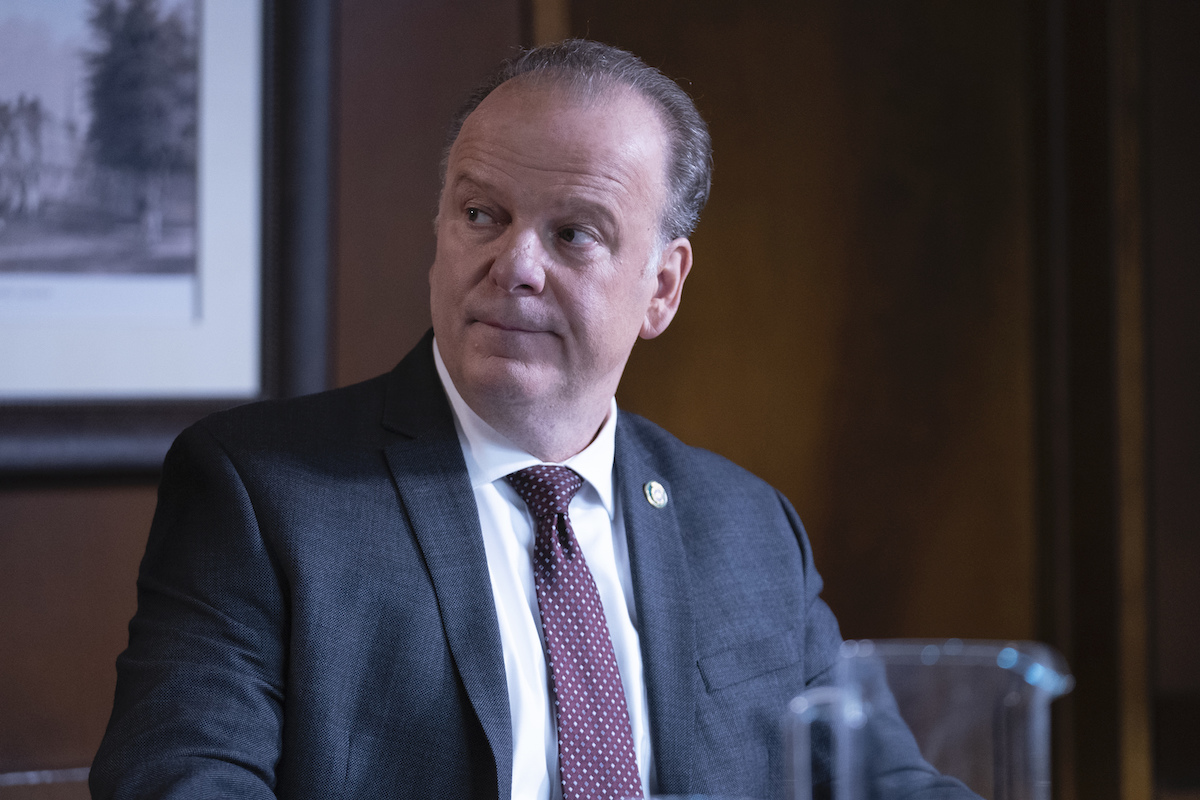 Robert Clohessy plays Sid Gormley. Since the first season, he's been in Blue Bloods, and his first appearance as Frank's special assistant was in the second episode.
Clohessy's first recurring role was playing Officer Patrick Flaherty on Hill Street Blues. That role ended after a year in 1987. He then played another cop in Ohara. This trend would continue given he played the more honest correctional officer, Sean Murphy on Oz.
Clohessy kept that role from 1999 to 2003. He took on smaller parts during this time, including ones on soap operas. He played Gil in Guiding Light in 2000. 
The actor worked on another HBO show by playing James Patrick "Jim" Neary on Boardwalk Empire. This time he played an Atlantic City politician until 2011. 
He has consistently returned to play Gormely, but he also takes on other smaller roles on the side. Sid as a character is still evolving. Season 11 has shown him going through some hard times.
Sid Gormley has struggled in season 11 of 'Blue Bloods'
"For Whom The Bell Tolls" starts with Frank talking to Garrett and Abigail about noticing Sid acting differently. He's been late to work and unorganized. They try to convince him to see a therapist, but he's against it.
Sid later shows up to the office with an injured arm. He also talks about not wanting to go home because his wife, Sheila, is there. It's later revealed he's mourning his former long-time partner on the job who died unexpectedly. 
There is more to come for Sid. The episode "Guardian Angels" will show the mayor pressuring Frank to fire Sid because of his controversial record as a cop.