'Blue Bloods': Why Do Fans Hate Erin Reagan the Most?
Blue Bloods has run on CBS for 10 seasons, becoming a staple of many people's Friday evenings. Viewers love the Reagan clan, particularly patriarch Frank, played by longtime TV favorite Tom Selleck.
If there's a Reagan family member viewers dislike, or like the very least, it's Erin Reagan: Frank's daughter played by Bridget Moynahan. She's been a regular on the show its entire run, but her character tends to rub some Reddit users the wrong way.
'Blue Bloods' viewers explain their disdain for Erin Regan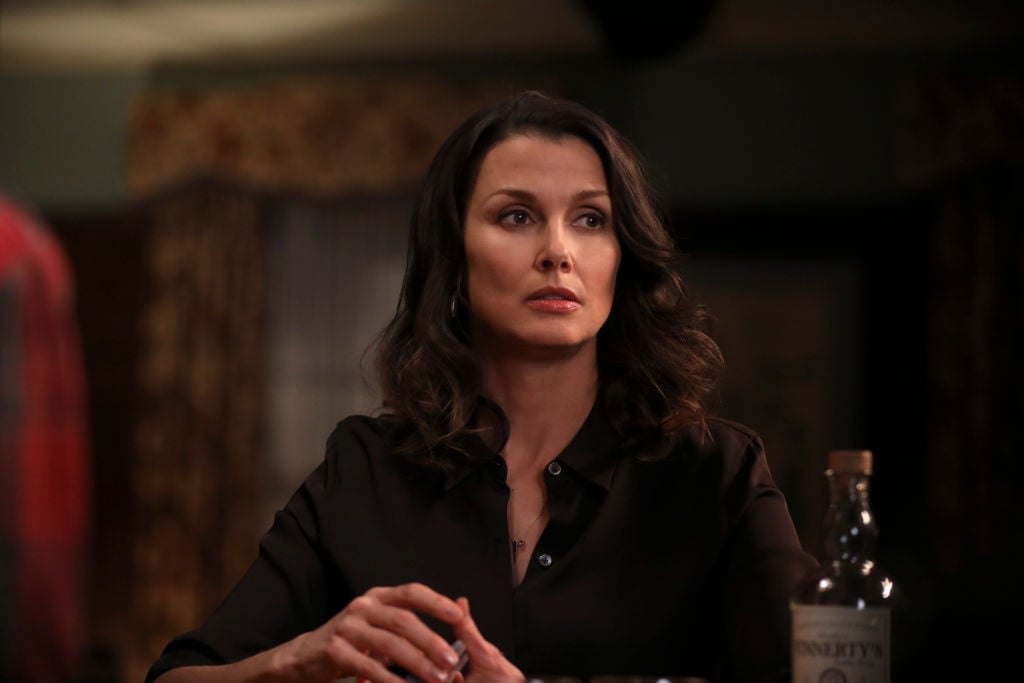 On a Blue Bloods forum on Reddit, someone polled fans and asked for their favorite and least favorite characters. Erin came up several times as a least favorite.
"She is an excruciatingly rigid ice princess who seems determined to make everyone around her as miserable as she is," one said.
"What I hate about Erin is she is 100% my way or the highway, she hates second chances unless they're her idea and she too comes across as a know-it-all, especially when it comes to police work which she has proven to know next to nothing about over and over again," said another.
A third person chimed in with: "She makes me so angry and literally always acts like she knows everything in the world and she doesn't."
One person said this is more the writers' fault than Moynahan's, and several other people picked Danny as their least favorite, but perhaps the harshest comment was this: "Erin needs to get laid more often, to melt the ice."
Who is Erin Regan on 'Blue Bloods'?
Erin is Frank's only daughter, who is an assistant district attorney in a family of police. She initially wanted to join the force but decided police work wasn't for her, so she decided to enforce the law in a different way by becoming a prosecutor.
Erin has not had an easy time. She's a single mom, divorced from her husband who she met when she was 19. She's had a number of dicey romantic entanglements, including meeting a fellow attorney on a speed date who later became her boss, and she broke off the relationship because she didn't feel right sleeping with her boss. She even hooked back up with her ex-husband briefly after she was shot in a courtroom hostage situation, but didn't want to have her heart broken again.
Despite these troubles, or perhaps because these troubles have made her resilient, she's had some opportunities to move up in the world, including becoming a deputy mayor or a judge. However, she has remained with the DA's office.
How does Bridget Moynahan feel about Erin?
Moynahan departed from her character when she got married in 2015. Before that she had been a single mom, raising the son she had with NFL quarterback Tom Brady shortly after they split. Erin has evolved right along with her
In a CBS interview, Moynahan said: "I'm sure Erin is evolving, but I'm not sure whether it's because her character has grown or the writers have given her situations and people she hasn't dealt with before. This season she's had to deal with the governor and with her father the police commissioner directly, with no buffer. And this season it was really emotional because when we came back, Danny had lost his wife in a helicopter crash. It was really emotional for me trying not to be emotional."
Moynahan even considered studying law at one point. "Somewhere around the fourth or fifth season of Blue Bloods, I thought I might try to go to law school," she says. "Then I saw the LSAT study guide."
She held her hands apart to indicate that it was about three inches thick. Better to stick to screenplays.