'Blue Bloods': Why Eddie and Jamie's Apartment Deal Might Get Them into Trouble This Week
Eddie (Vanessa Ray) and Jamie (Will Estes) got an apartment after getting married on Blue Bloods. It seemed like the deal they got on the apartment was a good one, but now it might get them into trouble.
Find out why things might backfire on the couple this week and more to expect in the upcoming episode.
Eddie and Jamie got an apartment with help from his boss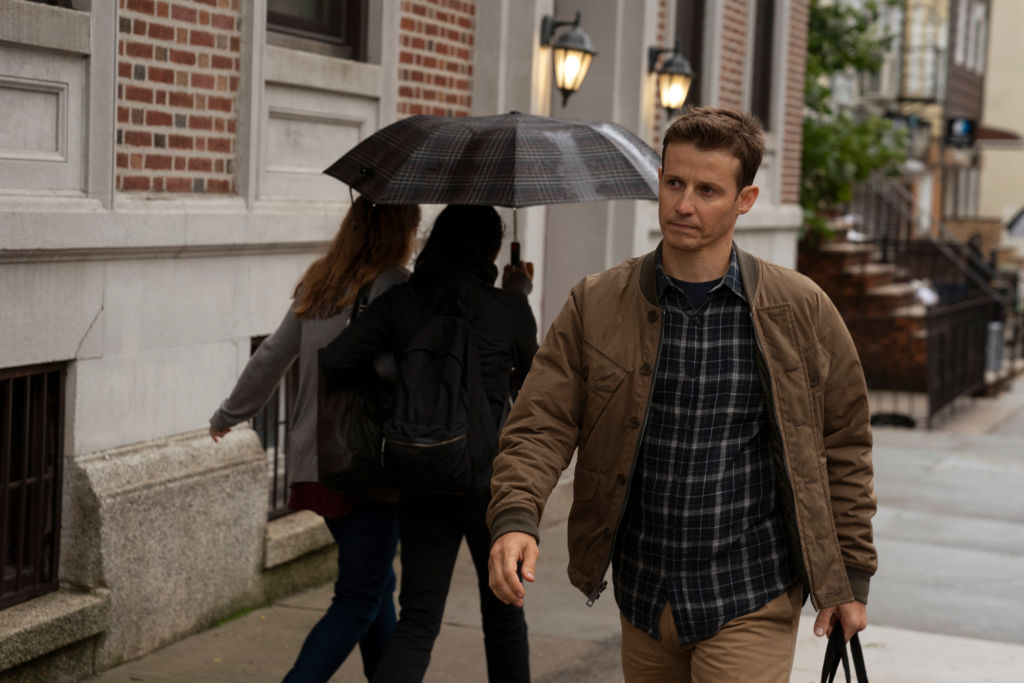 The season started off with the newlyweds on the hunt for a new home in the episode, "The Real Deal." They turned to Jamie's boss, Espinoza (Luis Antonio Ramos) who gave them a realtor.
Eddie and Jamie were able to see some pricey apartments and were offered a good deal. Eddie was ready to take it. However, Jamie felt suspicious like they were only being offered it because he's the son of the police commissioner. The couple then had an argument before making an agreement.
"Marriage is about compromise OK? And compromise is by its very nature is transactional. You give something. You get something," Eddie told Jamie. "So I'm gonna' work midnights and you are going to quit looking the gift horse in the mouth."
They went back to Espinoza and he offered them an apartment his mother has that is rent controlled and much smaller.
The teaser shows their boss might be using the apartment to buy them off
Jamie might have been right to be suspicious about getting help to find a place through his boss. A new teaser was released showing him having a serious talk with his father.
"Let's say you have a higher up who you thought was maybe using his position to get over with rookie," said Jamie. "And you get the strong impression that he expected you to look the other way."
Frank (Tom Selleck) responded with, "Espinoza never struck me as the type." Jamie added, "Our apartment, Espinoza was the one who signed the lease over to us. Said, 'No strings attached.'"
Jamie said Espinoza tore up a rip he gave the rookie and he saw them get to work together in his car. This is all putting the sergeant in a tough position.
"Guy's been nothing but good to me. But if he's using his authority to seduce a young cop I can't just look the other way, right?" he asked his father. Frank said, "Not in this day and age."
Fans seem to be loving the scene. One tweeted, "I like that when any of them have a problem and they can't immediately solve it the way they think they can they go to one another and if that falls goes straight to Frank or Hank . Great family. This seems like it's gonna be a great episode tomorrow."
Another fan tweeted, "Love the scenes between #TomSelleck and #WillEstes. Those two are the best."
In this episode, Eddie will have a lot of her plate too. Erin (Bridget Moynahan) asks for her help going undercover in a cult after there is a murder. She gets a new wig and clothes in order to blend in.
Fans will have to tune in to see how both situations play out for the married couple. The episode airs on Oct. 25 at 10/9c on CBS.