'Blue Bloods': Will Danny Reagan Find Love Again Thanks to This Guest Star's Character?
Season 10 showed Danny Reagan (Donnie Wahlberg) taking a big step of moving on in his love life. But Blue Bloods fans still haven't seen the detective find love again. Find out why his new love interest might have already been shown with the help of a former guest star.
Nick Cordero played Victor Lugo
Broadway actor, Nick Cordero played Victor Lugo in three episodes of Blue Bloods in season 8. Lugo was tied to the mob and suspected of being involved with the killing a cop.
Danny and Maria (Marisa Ramirez) were on the case. In "Your Six," Lugo is already is in prison but is allowed to be out and ride with the partners because he knows where the real suspect is hiding.
They come across Molly Chavez (Stephanie Andujar) and she leads them into a trap. Danny and Maria think they're closing in on the suspect only for the apartment to blow up. Luckily, Lugo warned them just in time to not go inside. The episode ends with them finding Molly and the suspect. He was killed and she was arrested.
Molly returned in season 8 having a crush on Danny
Molly returned in season 8 wanting Danny to help her younger brother, who is getting involved in a gang. We learn pretty quickly that Molly has a thing for the detective.
The episode ends with her hitting on him and he tells her about the murder of his wife, Linda (Amy Carlson.) Danny doesn't respond when Molly makes a move. "Too soon?" she asked. "Yeah, maybe" he said.
It was teased that this won't be the last of Molly. "I should let you go. But I'm not gonna let you go if you know what I mean," she said. Molly has yet to return to the show again.
Danny is starting to flirt again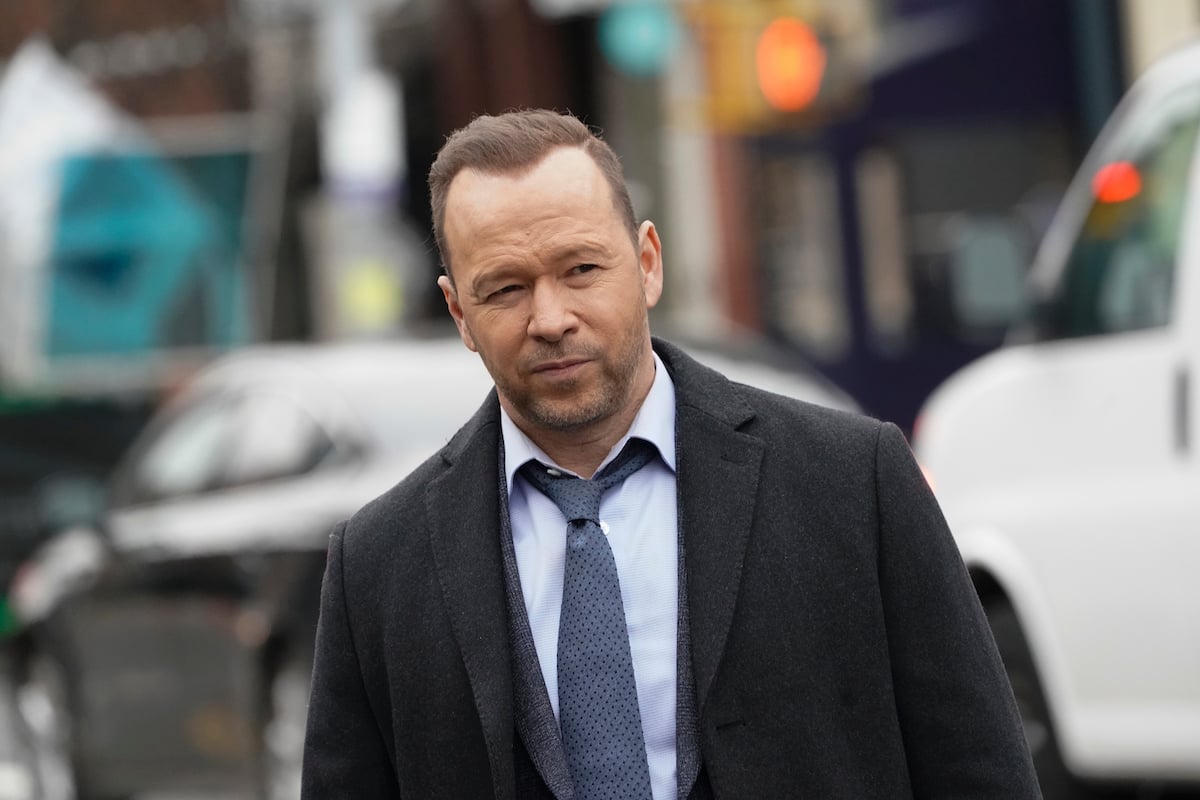 Season 10 showed the detective flirting again. We find out that he was seeing medical examiner, Megan Carson (Leigh Ann Larkin.) However, that ended when it came out that she was in the pocket of a criminal. How will things move forward from there?
"They've definitely been flirting around with Danny," Wahlberg told Showbiz Cheat Sheet. "I think his connection with Baez has been growing. I think the medium Maggie played by Callie Thorne has been building an interesting relationship with Danny."
There is a good chance Danny would start being romantic with either woman. They have all worked with each other and both women were important for Danny moving on after Linda's death. Maggie got him to stop wearing his wedding ring and the medium gave him a message from Linda. Maggie has steadily been by Danny's side at work.
But it's also important to note that Molly said she isn't going to let Danny go. Time will tell what that actually means. It's possible Lugo might have led Danny to another possible love interest.