'Blue Bloods': Will Dylan Walsh Return as Mayor Peter Chase in Season 12?
Blue Bloods has many amazing guest stars. One of them is Dylan Walsh, who plays a politician who likes to make big demands. Will Mayor Peter Chase be back for season 12? This is what has been revealed.
Dylan Walsh joined 'Blue Bloods' as Mayor Peter Chase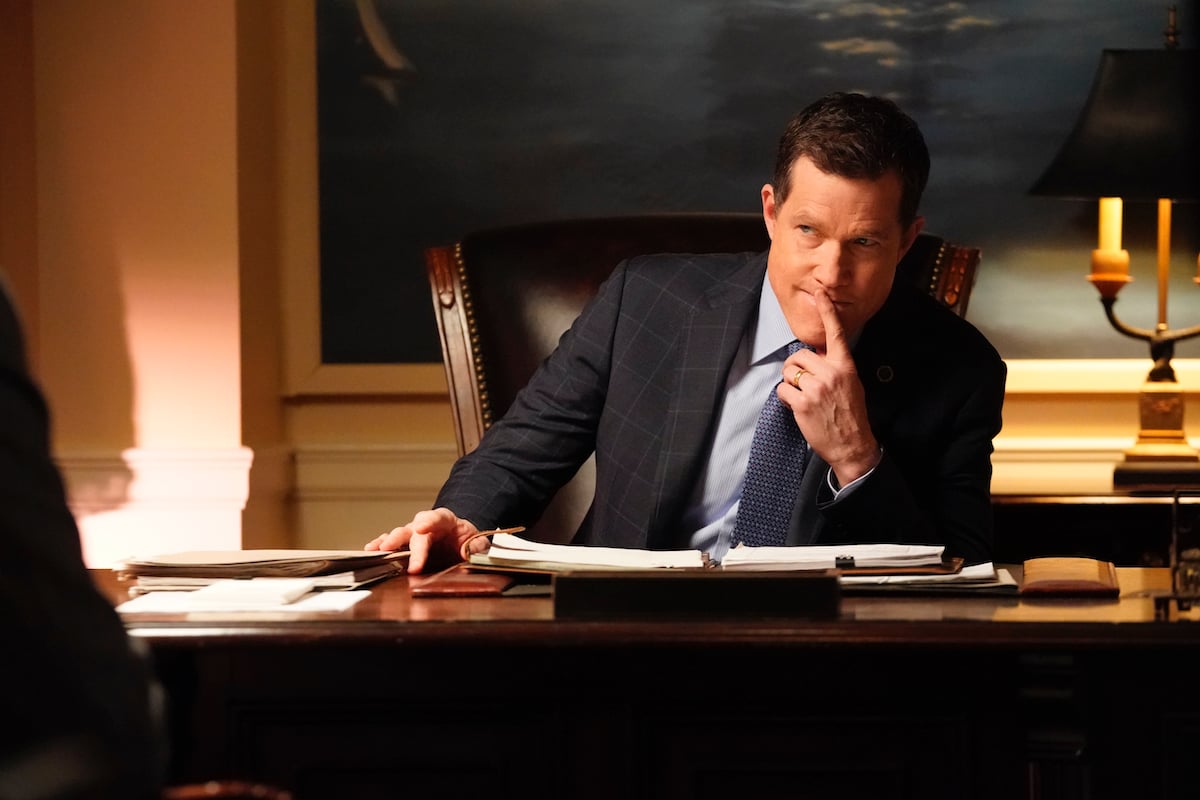 RELATED: 'Blue Bloods': Tom Selleck Changed How Frank Reagan Was Originally Written
The Nip/Tuck star joined Blue Bloods in season 10. He plays Mayor Peter Chase, who just won the election. He quickly made it clear to Erin (Bridget Moynahan) and Frank (Tom Selleck) that he expected to make some changes.
Chase even wanted to work closer with Erin and failed to convince her to become the new District Attorney. She turned down his offer. He also tried to get Frank to fire one of his close employees. Frank also refused to do this.
The politician appeared in one episode of season 11 called "Guardian Angels." Once again, Chase wanted Frank to fire another employee. This time his target was Sid Gormley (Robert Clohessy), who had complaints on his record from his days of being a cop. Frank once again refused, claiming the accusations didn't lead to real wrongdoing, and Sid is great at his job. Frank got his way.
Will Dylan Walsh return as Mayor Peter Chase in season 12?
RELATED: 'Blue Bloods': How Much Money Does Frank Reagan Make as a Police Commissioner?
Blue Bloods will be back for another season. That means there will be more guest stars, but will Walsh be one of them?
"Well, we're going to see what we have in terms of Dylan Walsh coming back as our mayor and his availability because Dylan and Tom are terrific together," showrunner Kevin Wade told Deadline. 
"For us, really part of the heart of telling stories about urban politics versus policing is having the two guys you know, the goliaths going at each other and I love doing those. I love the DA that we have and I'm hoping she is coming back."
Season 11 introduced District Attorney Kimberly Crawford (Roslyn Ruff). Erin was jealous Kimberly got the job instead of her. They then struggled to work together because Kimberly liked being very involved with Erin's cases.
We might see more guest stars in season 12
RELATED: How Did 'Blue Bloods' Season 11 End?
Walsh isn't the only guest star who might come back. Gloria Reuben played ATF Special Agent Rachel Weber in the finale. Whoopi Goldberg returned in the premiere as City Council Speaker Regina Thomas. Wade was also asked if they'll be back.
"Quite possibly," he answered. "Quite possibly. No plans right now because we haven't starting writing them yet, but both wonderful characters who we love. We also love both actresses, both play terrific with Tom and his little dream team."
It looks like there's hope to bring Walsh back again. There is a good chance he'll have tension with Frank since they handle public opinion differently.