'Blue Chips' Helped Create the Shaq and Penny Hardaway Magic
Blue Chips may be a fictionalized version of actual events, but behind the scenes, it sparked a true-life friendship. At the time of its filming, a young Shaquille O'Neal arrived on set and met another basketball player named Penny Hardaway. While the two didn't know each other, they struck up a bond that lasted for years afterward and eventually led to their team-up with the Orlando Magic.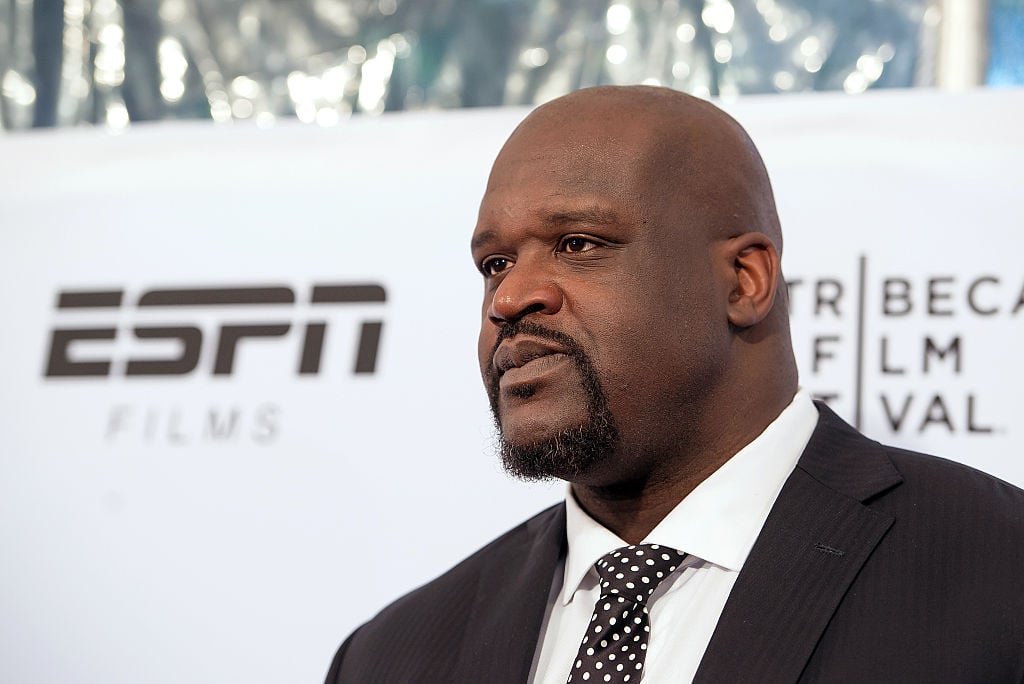 'Blue Chips'
Blue Chips tells the story of Pete Bell, a college basketball coach played by Nick Nolte. Bell is forced to decide whether he wants to play the game the right way or begin to use illegal practices to help build up his squad. While teams across the country are secretly paying players to attend their schools, Bell has typically played things the right way. 
Bell rests on his laurels and allows a booster to supply players with funds, cars, houses, and other illegal gifts to ensure their commitment to the school. With every illegal action, Pete falls further and further from the goals he set up for himself as a coach. Eventually, it catches up to him, and he is forced to reckon with the consequences. 
The film is beloved by basketball fans everywhere. In a genre that often focuses on the positive aspects of competition, Blue Chips shows the seedy underbelly of college sports. To make things more true to life, it features cameos from Rick Pitino, Dick Vitale, and several other basketball personalities throughout. 
To get a realistic portrayal of the basketball itself, the movie cast real players to play members of Coach Bell's team. Hardaway and O'Neal are two of these players. 
Forging a friendship 
When preproduction commenced, O'Neal wasn't aware of what kind of basketball talent he was co-starring with. He recalled what happened on the set in a 2019 interview with Sports illustrated that reunited the cast and crew. 
"I didn't know who Penny was before that movie," O'Neal told the magazine.
"I was playing one day [in preproduction], and I noticed he was always on my team. I finally told somebody, 'Man, I don't know why this dude's an actor. He can play in the league.' They was like, 'He is going to play. He's probably going top three in the draft.'"
While movies and basketball are different, the studio provided real coaches to ensure that the basketball being filmed was as true to life as possible. Because of this, it turned into some meaningful court time between O'Neal and his future teammate. They got to know each other as basketball players and as people, and by the time that the 1993 Draft came along, this rapport paid off. 
Entering the NBA
O'Neal had a year of NBA basketball under his belt before the 1993 NBA Draft, and he was already looking like a superstar. When the Magic got the first overall pick, the consensus choice was Michigan star Chris Webber, who would have joined O'Neal in the frontcourt, or Memphis point guard Penny Hardaway. They drafted Webber and immediately flipped him to the Warriors to get O'Neal's friend on the team with him. 
For three years, the Shaq and Penny show was one of the most popular dynamics in the NBA. With Michael Jordan out on his first retirement, the pair took full advantage and made it all the way to the 1995 NBA Finals against the Houston Rockets. Following the 1996 season, however, O'Neal split for Los Angeles, and injuries slowed Hardaway down soon after. 
The pair had a brief reunion in Miami years later. Still, when people think about them, they will most likely think about Orlando's time. Without Blue Chips, this may have never happened.