Blue Ivy Carter Just Did Something Beyoncé and Jay-Z Have Never Done
Practically since she was born in 2012, Blue Ivy Carter has been in the spotlight in some capacity. When your parents are Beyoncé and Jay-Z, that tends to happen. She has appeared with them at award shows and sports games, and, in more recent years, has joined them in their own work.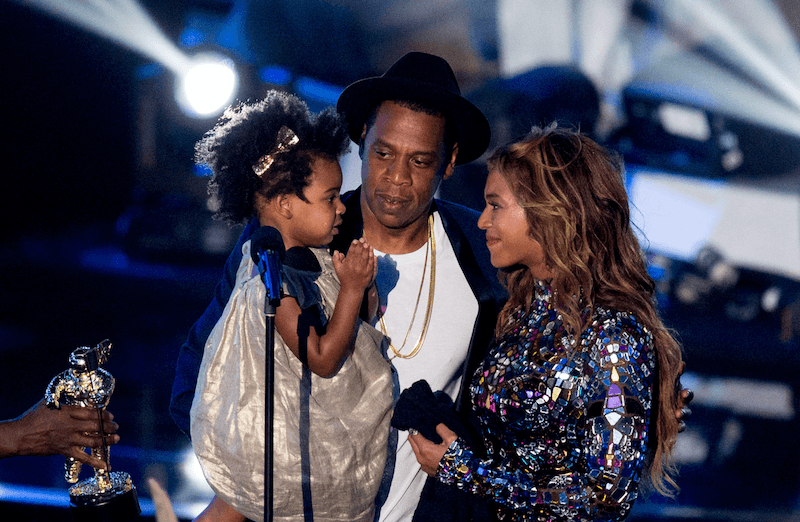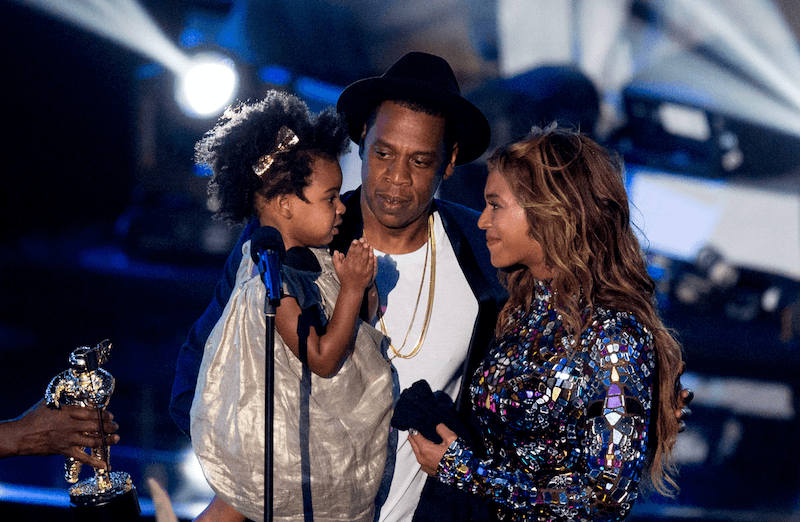 Blue Ivy Carter is already following in her parents' footsteps
Blue Ivy Carter made her musical debut when she was just a few days old. Jay-Z featured her giggling on his song "Glory," and she made history as the youngest person ever to register a song on a Billboard chart. She was also featured on Beyoncé's 2013 song "Blue."
When she began to talk, she continued to be a part of her parents' music. Her song "Blue's Freestyle/We Family" on Jay-Z's album 4:44 came to be after he had seen her rapping in the house one day and handling a beat just as well as her father can.
And in addition to her singing, Carter has a songwriting and composing credit on Beyoncé's song "Brown Skin Girl." This gave her another professional achievement when the song debuted on the Billboard Hot 100 chart in July of 2019.
She's also appeared in music videos such as Beyoncé's "Formation" and "Spirit," as well as exclusive home video footage at their concerts.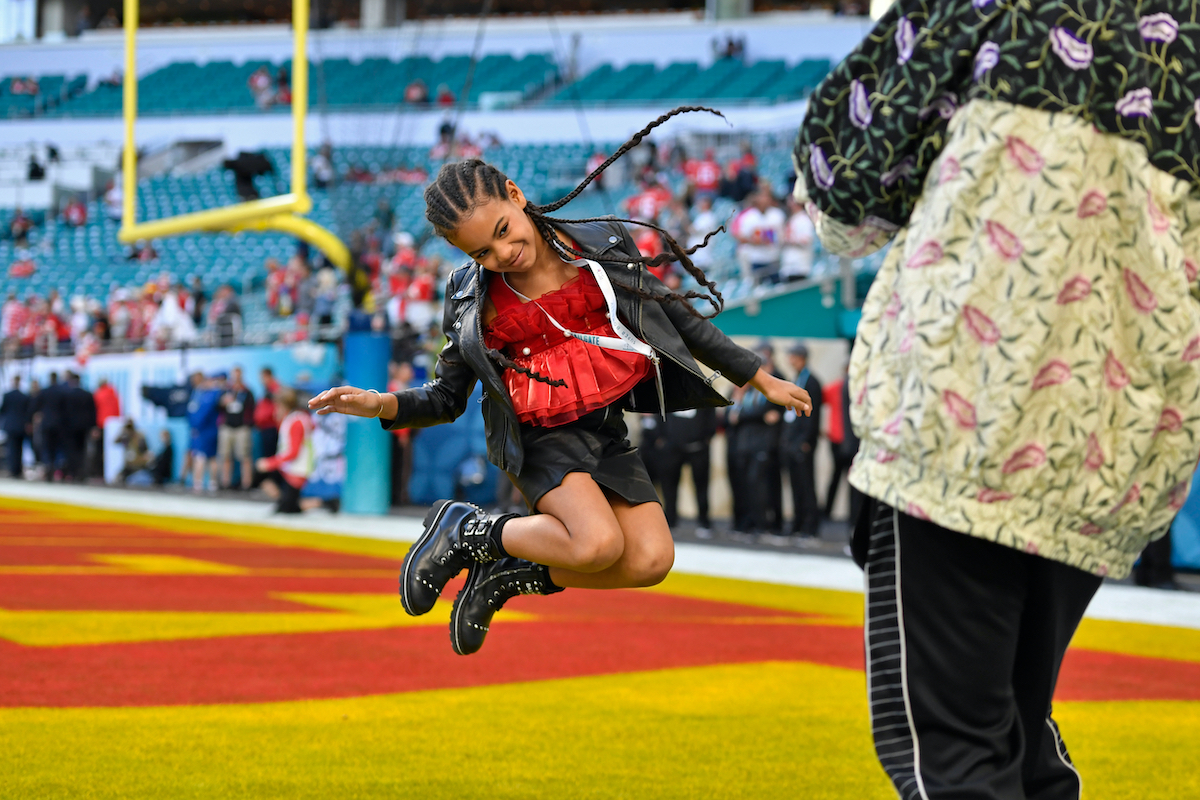 Blue Ivy Carter is doing something new
Now, at just 8 years old, Carter is expanding her footprint in pop culture in a way that neither of her parents have done. Screenwriter and director Matthew A. Cherry announced on Twitter that Carter narrated the audiobook adaptation of his Oscar-winning animated short, Hair Love.
Hair Love is a touching story about a young Black girl named Zuri and her relationship with her father — and with her hair. She has trouble learning how to manage the kinks and coils of her natural hair, and her father tries to step in. With the help of Zuri's mother (a natural hair guru voiced by Issa Rae), her dad learns how to style her hair and what products to use.
A young Black girl's love of her natural hair is an important value that many Black parents want to instill in their children today. "Brown Skin Girl" is intended for Black girls to love themselves no matter what shade their skin is. So to have Carter —whose mother sings so unapologetically about Blackness and Black womanhood — narrate the Hair Love audiobook is incredibly significant for girls like her.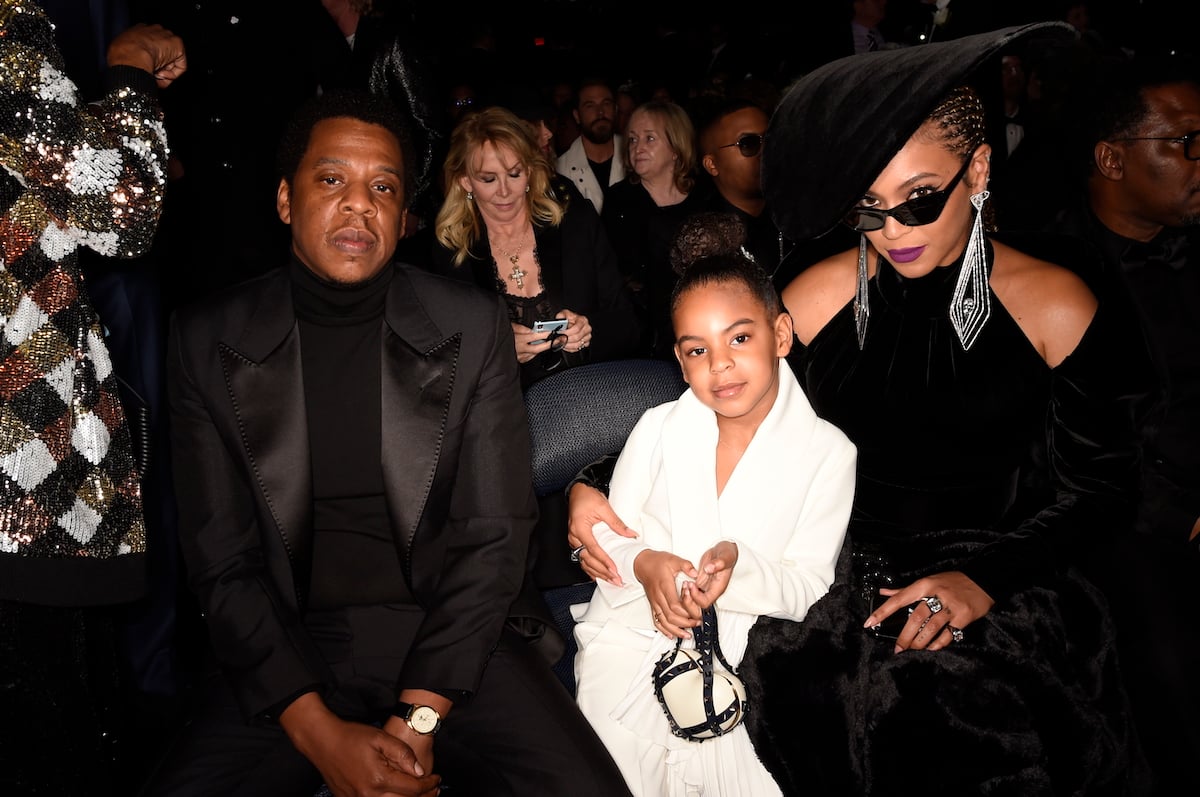 A 'Hair Love' story is also coming to HBO Max
The 6-minute short was adapted into a children's book not long after the film's release. Cherry went on to win the Academy Award for Best Animated Short Film at the 2020 Academy Awards. And in July of 2020, HBO Max announced that it ordered a series based on Hair Love titled Young Love.
Carter's reading of Hair Love is currently available anywhere you get your audiobooks.