'Blues Clues': Steve Burns' Reasons for Leaving the Show Aren't as Dark as Fans Thought
Steve Burns is an American actor and rapper best known for hosting the popular Nickelodeon series Blue's Clues. When Steve left the show in 2002, it came as a shock to many fans. Rumors about Steve's exit from the children's show started to circulate. Now, the former host of the Nick Jr. series is giving fans a clue and reminding them his reasons for leaving the show weren't as daunting as people initially thought.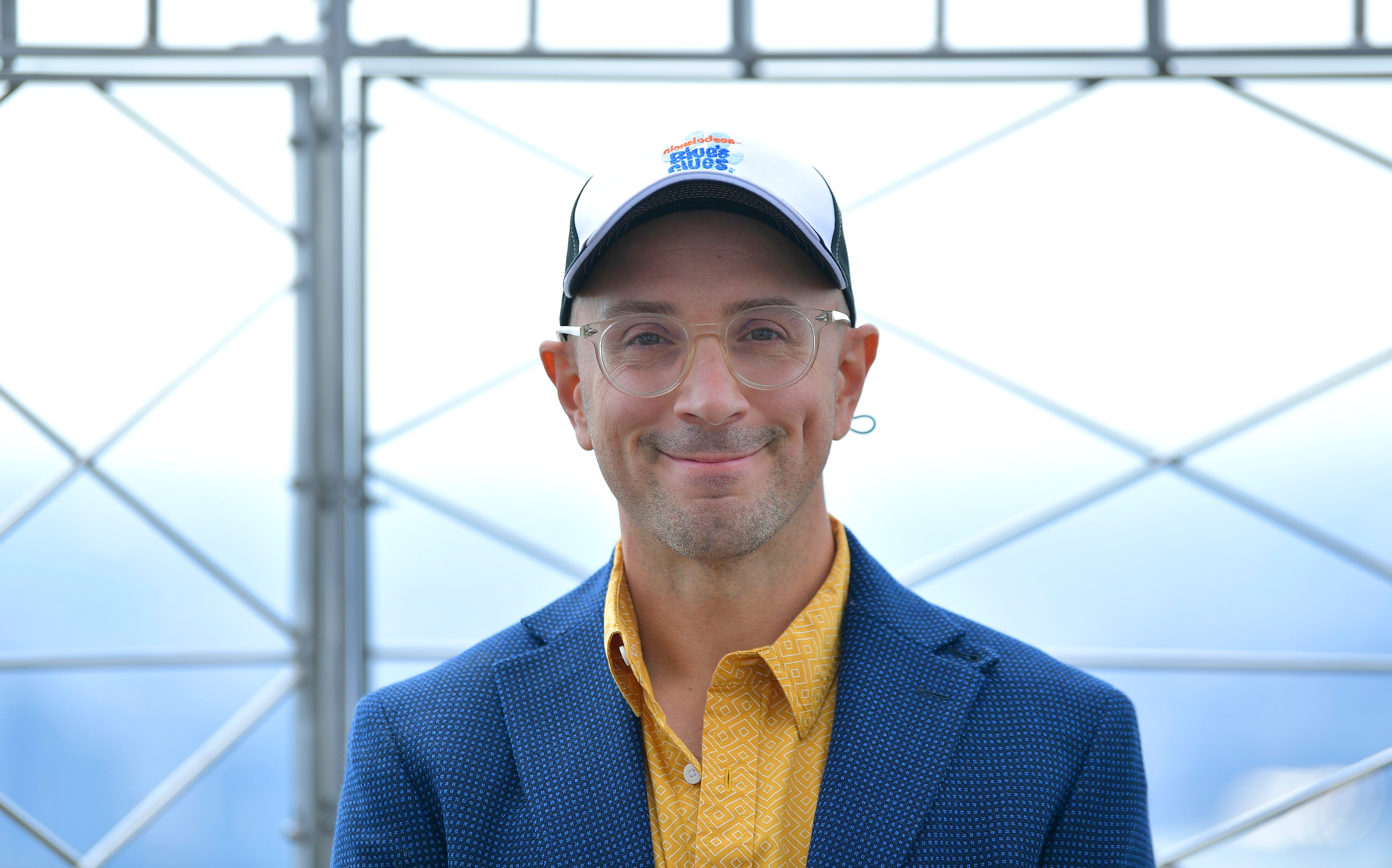 'Blue's Clues' host Steve addresses fans on Twitter  
On Sept. 8, Nickelodeon published a sentimental video dedicated to the now-grown fans of Blue's Clues. "So about that time Steve went off to college…" the caption reads, citing Steve's reason for his exit from the show. 
In the heartbreaking episode from 2002, Steve Burns packs his suitcase, says goodbye to his best friend Blue, and disappears on a two-dimensional school bus. His younger brother, Joe (Donovan Patton), took over in Steve's absence. At the time, many fans refused to believe college was the reason for Steve's exit. 
Steve's exit from 'Blue's Clues' sparked terrible rumors 
When Steve left the show, some fans thought the actor died. According to the Huffington Post, some thought Steve's death was the result of a drug overdose. Others thought he was killed in a car crash or met another tragic fate.
"I Googled the conditions of life, and I meet every single one of them, I can assure you," Steve told the outlet in a 2016 interview. "I am certainly alive. I know that for sure." His Twitter handle was @SteveBurnsAlive at the time. The account has since been deactivated. 
Despite Steve's multiple interviews on The Rosie O'Donnell Show and Today dispelling the rumors about his death, many still had speculations about his exit. However, Steve's most recent "clue" about his departure seems to have resonated with fans. 
'Blue's Clues' host left because of balding and says it was 'just simply time to go' 
In an interview with Today from 2003, Steve cites his many reasons for leaving Blue's Clues. First and foremost, he wanted to pursue music. Upon his exit, he teamed up with members of The Flaming Lips to produce his debut album Songs For Dustmites. 
What's more, during the 10 Years of Blue special that aired in 2006, Steve mentioned other reasons for his exit. "I knew I wasn't going to be doing children's television all my life," Steve explains. "Mostly because I refused to lose my hair on a kid's TV show." 
Despite explaining his exit multiple times in the past, Steve addressed the matter once again in the Sept. 8 post. "I realize that was kind of abrupt," he says in the video. "I just kind of got up and went to college. And that was really challenging, by the way, but great because I got to use my mind and take a step at a time, and now I literally am doing many of the things that I wanted to do."
In true Blue's Clues fashion, Steve addresses the audiences' growth, too. "And then look at you, and look at all you have done and all you have accomplished in all that time. And it's just — it's just so amazing."
Despite Steve's daunting reminders of "student loans and jobs and families" and how some of those things have "been kind of hard," the video resonates with fans. With nearly 2 million likes and over 495,000 retweets, Steve's video brings fans the ultimate comfort — nostalgia.