'BMF': Da'Vinchi Says the Show Was Kept so Quiet He Had No Idea How Big It Would Be
BMF is Starz's latest drama. The series is executive produced by Curtis "50 Cent' Jackson and created by Randy Huggins. It has become one of the most talked-about shows of the season. The series centers on the real-life story of Demetrius "Big Meech" Flenory (Demetrius "Lil Meech" Flenory Jr.) and Terry "Southwest T" Flenory (Da'Vinchi). The brothers began selling cocaine as teens in Detroit. They eventually moved their enterprise to Atlanta, forming BMF, and becoming two of the biggest drug traffickers in the country.
When All-American alum Da'Vinchi took on the role, he had no idea how big it would be.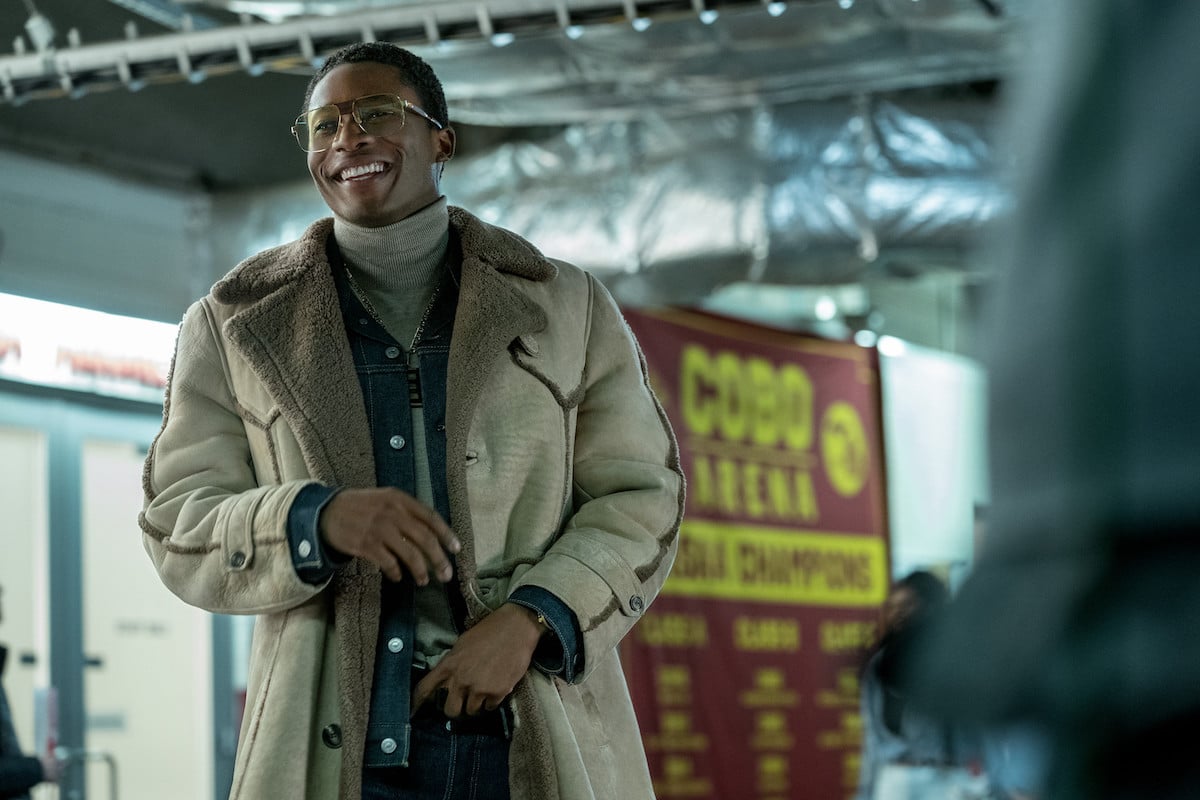 It was challenging to get 'BMF' made
Telling the Flenory brothers story had been a passion project for 50 Cent for quite some time. Getting the show made was no easy feat. First, he got Detroiter Huggins on board.
Huggins then worked to get Big Meech's trust. However, since the BMF leader is imprisoned he could only speak on the phone for 10 minutes at a time. Eventually, Huggins began visiting Big Meech in prison. However, he wasn't allowed to bring in a recording device or a pen and paper. "When you go to prison you can't take a pen or a pad," Huggins explained on theGrio's "Acting Up" podcast. "So he's talking to me for six hours, I gotta run to my car and scribble down everything that I can remember."
BMF Season 1 was also filmed amid a global pandemic.   "All of us came together at the right time and I feel like anybody that's on this show is meant to be here for a purpose," Huggins said.
Da'Vinchi had no idea 'BMF' would blow up
Though he had a major role on All-American, Da'Vinchi isn't really into the "celebrity" thing. As a result, when he first heard about BMF and began filming the series in Detroit and Atlanta, he had no idea that it would blow up the way that it has. The series has already garnered a season 2 renewal though it's not even halfway into the first season.
"I knew nothing about that show," he told PopSugar. "I didn't even know it was a show that was in the making. I tend to live life in my own little bubble so I don't even know a lot that's going on, but that was a project that was kept [quiet]."
In addition to watching BMF explode on Starz, the 26-year-old is also starring in the Broadway show, Thoughts of A Colored Man. "I just feel like I'm just working," Da'Vinchi said. "But people on the outside looking in, they're like, 'Oh my God, you don't realize you're doing [these] two really great projects at the same time right now, both [making] history in their own way.' I know it's great, I'm grateful and I'm thankful, but I don't feel any different yet. I know it's going to hit me after this year's over and I'll look back like, 'Damn, I was doing a lot this time.'"
The show is mostly accurate
It's always tricky when you're creating a fictional story based on real-life people. Still, Huggins has always wanted BMF to be as accurate as possible. Since there were so many people involved at the height of BMF's reign, keeping things under wraps was probably the best move.
"I took some liberties, but everything there is based on a story," Huggins told Urban Hollywood 411. "Obviously, you can't have people's names in there. Obviously, some of the places may have changed."
Still, Huggins was adamant that the series stayed true to life. "I don't think there's a character in there, that I hadn't heard of," he said. "I may have to take a creative liberty to make an art pop a little bit more. I may have to take a creative license to make a scene funnier than it may have been, but that's just part of telling a story. This is not a documentary."