'BMF': How Much Money Was Seized From the Flenory Brothers When They Were Arrested?
Starz's latest crime drama series BMF is based on the real-life experiences of Demetrius "Big Meech" Flenory (Demetrius "Lil Meech" Flenory Jr.) and Terry "Southwest T" Flenory (Da'Vinchi). The brothers were born and raised in Detroit. When they were just teens they began selling $50 bags of cocaine with their gang. However, by the end of the '80s, they had transformed into the Black Mafia Family.
They would go on to become two of the biggest drug traffickers in the country expanding their business beyond Detroit and into Atlanta, However, it all came crashing down in 2005 when the brothers and numerous members of their organization were arrested.
But how much money was seized upon their arrest?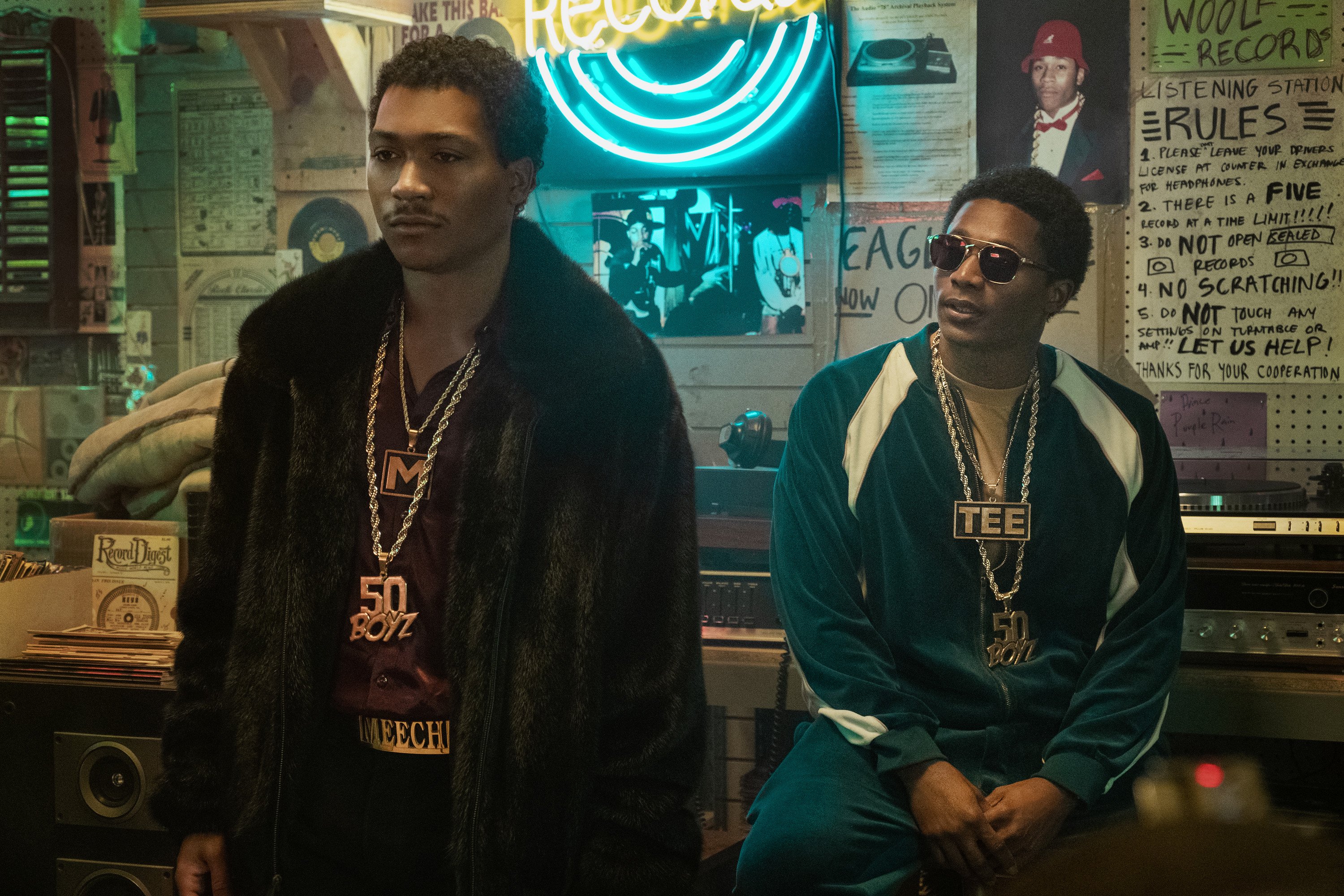 RELATED: 'BMF': Who Is Eminem's Character White Boy Rick?
What was Big Meech and Southwest T's net worth when they were arrested?
Big Meech and Southwest T had been running their drug empire for almost 20 years when they were arrested under the Continuing Criminal Enterprise Statute and sentenced to 30 years in prison. However, before it all came crashing down in 2005, the brothers were at the helm of one of the largest drug trafficking and money laundering operations in the country.
As an organization overall, BMF was bringing in $270 million in profit. The Flenorys had approximately 500 employees across the country. According to Celebrity Net Worth, both Big Meech and Southwest T were worth $100 million each.
RELATED: 'BMF': Why Is Lamar so Obsessed With Power?
How much money was seized from the Flenory brothers when they were arrested?
When they were arrested Big Meech and Southwest T pled guilty. After all, when the feds stormed in they collected quite a bit of evidence. The Flenorys along with 30 other members of BMF were arrested in October 2005. They were arrested in a massive drug raid orchestrated by the Drug Enforcement Administration (DEA).
During these raids, the DEA seized $3 million in cash and assets, 2.5 kilograms of cocaine, and numerous weapons according to Celebrity Net Worth. Though Big Meech is currently set to be released in 2028. Southwest T was released in 2020 amid coronavirus (COVID-19) concerns.
RELATED: What Does 50 Cent's New Starz Show 'BMF' Stand For?
Are 'BMF's Flenory brothers still estranged in real life?
BMF is set in the '80s and the Flenory brothers are still as thick as thieves on the series. However, by their 2005 arrest, the brothers were at odds. Things were so bad that Big Meech and Southwest T's lawyers even attempted to separate their cases, but it didn't work.
According to Creative Loafing, Southwest T spoke with a federal incarcerated person called "Shep," in a July 2004 call. On the call, Southwest T was asked how Big Meech was doing. Southwest T replies, "Losing his mind man. We don't even speak. He lost his mind." In another wiretap, Southwest T explained that Big Meech was letting other people get in his head.  "Shit, that crazy motherf**ker running around over there. He mad at me. He letting them motherf**kers put that shit in his head. He don't even know why he is mad."
However, after more than 15 years and with BMF, it looks like the pair are making amends.