'BMF': What Is Kash Doll's Net Worth?
Kash Doll, whose given name is Arkeisha Knight has just reconnected with her Detroit roots with her role in Starz's latest drama series, BMF. From executive producer, Curtis "50 Cent" Jackson, BMF tells the real-life story of the Flenory brothers.  Demetrius "Big Meech" Flenory (Demetrius "Lil Meech" Flenory Jr.) and Terry "Southwest T" Flenory (Da'Vinchi) began building their drug empire when they were just teens in Detroit. From there they would go on to be two of the biggest drug traffickers in the United States eventually forming Black Family Mafia Entertainment.
BMF showcases their origin story and the people who were with them from the beginning. Kash Doll is showcasing her acting skills on the show, but what is the rapper/actor's net worth in 2021?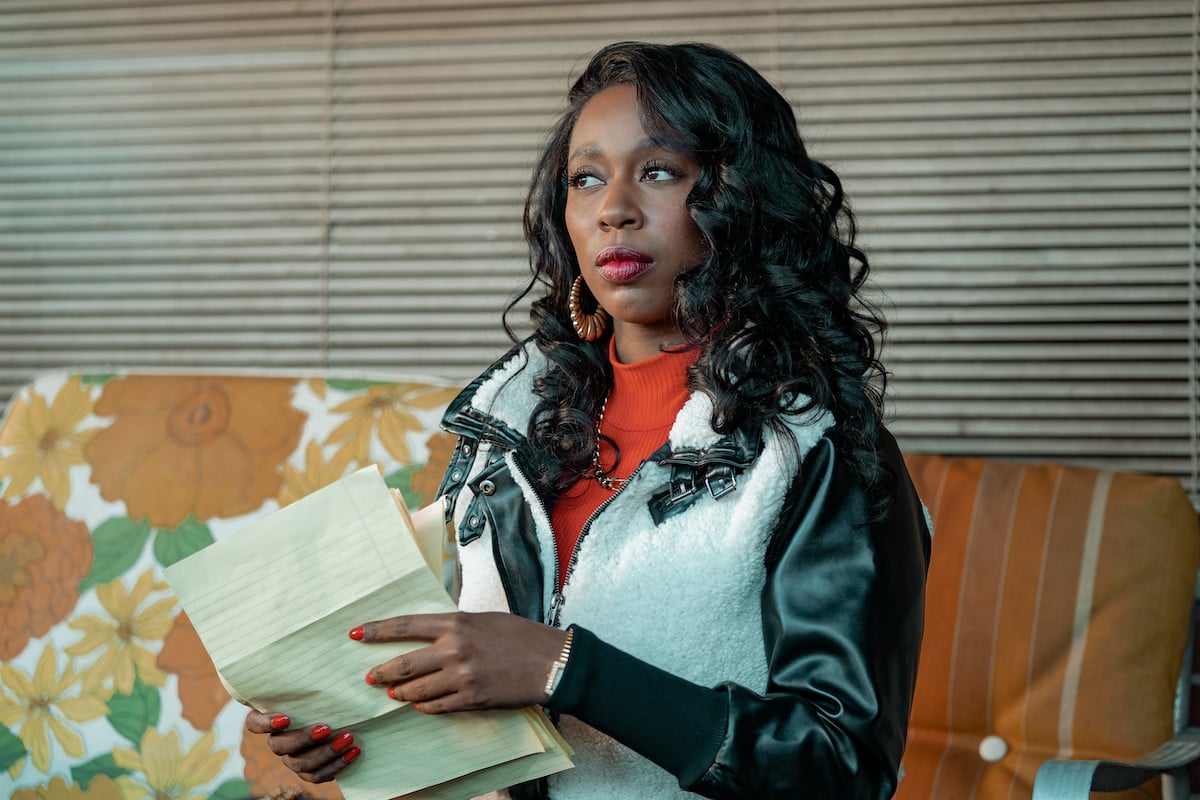 Who does Kash Doll portray in 'BMF'?
Kash Doll is showcasing her versatility as an entertainer. In BMF, she portrays Monique, a single mom who works as a paralegal working for the biggest defense attorney in Detroit. When we meet Monique she is in a sexual entanglement with Big Meech, but things get complicated when the father of her child is released from prison and he sets his sights on her again.
"First off, she was a bad chick," she told The Culture Commentator. "Secondly, she's a woman from Detroit. She's a boss outside of her love life, which was kind of complicated. She still had respect from both of those men that she was dealing with. In the 80s it's the cash dollar-type thing except for I'm not a mother. She continues to push through like us Black women do."
Kash Doll has just revealed that she's pregnant with her first child.
What is Kash Doll's net worth?
Kash Doll has been in the industry for quite some time. She finally released her debut studio album, Stacked in 2019, opening on tour for Meek Mill that same year. The rapper got her start in a strip club where she once made $26,000 in one night. From there she invested in herself and began performing around Detroit, garnering a massive following on social media.
She was featured on the song, "So Good" by Big Sean and Metro Boomin. Kash Doll's single "Kitten" featured Lil Wayne and she was also featured on the single "F*** It Up" by Iggy Azalea. According to Celebrity Net Worth, Kash Doll is worth $2 million.
Kash Doll refused to let her parents watch her sex scene on BMF?
Though everyone is talking about the Detroit-born rapper and her portrayal of Monique, her first scene on the series was a bit too much for her parents. When we are first introduced to the character she is having sex with Big Meech. The 32-year-old refused to let her parents watch the scene at the series premiere.
Fans thought the entire scene was hilarious. "Not the momma saying Kash got it from her 😂😂," one fan said on Instagram. Another added, "No matter how grown u get some things are just awkward around parents 😂😂😂."
We have a feeling that Monique is going to play a pivotal role in BMF.