'BMF': Leslie Jones' Role in Season 2 Is Unexpected
Leslie Jones will join 'BMF' Season 2 in an unexpected role. Here's what we know about her character and what's in store for season 2.
The second season of  Starz's BMF is currently underway in Atlanta. Based on the real-life story of the Flenory brothers, the series centers on Demetrius "Big Meech" Flenory (Demetrius "Lil Meech" Flenory Jr.) and Terry "Southwest T" Flenory (Da'Vinchi). The series focuses on their early rise as drug traffickers. Now, comedian Leslie Jones is set to join BMF for season 2.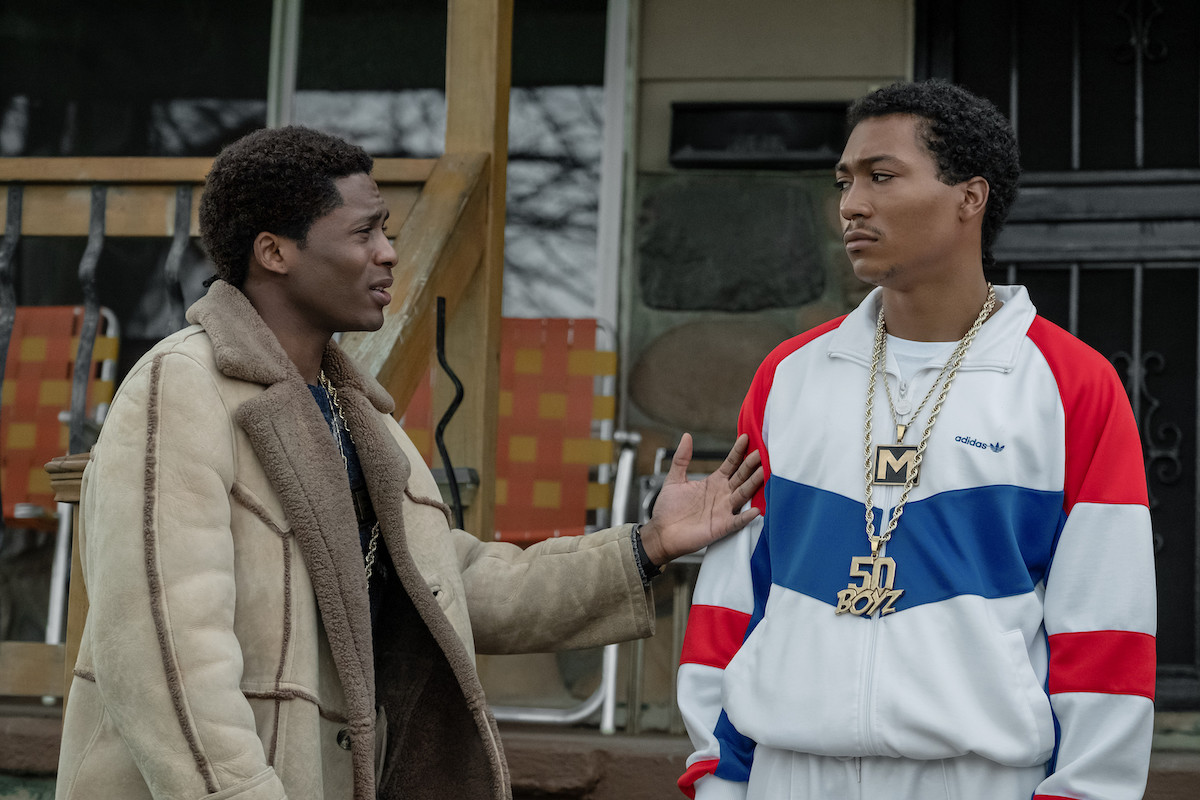 Leslie Jones will play a federal agent in season 2
Saturday Night Live alum Leslie Jones will star in the second season of BMF. Jones is set to portray federal agent Tracy Chambers. "Smart and calculating, Chambers knows how to maneuver the bureaucracy that comes with carrying a badge," Deadline reports. "Years on the streets facing the most dangerous drug dealers have shaped her into a formidable hard charger. She suffers no fools and has a wicked wit to back it up."
Jones isn't the only newcomer in the cast. Actor Kelly Hu has also been cast as Detective Veronica Jin, and Snowfall's Christine Horn will portray Mabel Jones, a trusted friend and neighbor to the Flenory family. 
Additionally, La La Anthony will return as Markisha Taylor. According to Deadline, "Markisha is the smart, sophisticated and street-savvy wife of a powerful Detroit dealer. Despite the risk, Terry begins to pursue her relentlessly and they develop a friendship."
When will 'BMF' Season 2 premiere on Starz?
Fans may have to wait before they see BMF, Leslie Jones, and the rest of the cast. Though the second season of BMF was greenlit early on in the first season, filming for season 2 is just getting underway in Atlanta.
On March 4, executive producer Curtis "50 Cent" Jackson shared a photo of himself, creator/showrunner Randy Huggins and the cast and crew on Twitter. He captioned the photo, "Back to work people" and he included a fire emoji.
Since it takes quite some time to film a series and then push it through post-production, the second season likely won't debut until late 2022 or early 2023.
"A lot of crazy things happen," Lil Meech told PopSugar about the plot for season 2. "We're really just going to blow the audience away." He went on to explain that this season would center on Meech and his desire to expand the business.
'BMF' Season 2 will focus on Big Meech
At the end of the first season, Terry walked away from BMF and his older brother. Now Meech will have to figure out how to run the business on his own.
"Well, I can't spoil it, but I can tell you, [it's about] elevation," Lil Meech told PopSugar. "Big Meech and his mind, even at 15, 16 [years old], he thought like a grown man. He always wanted to take over the world. And to a regular person, it [might] sound crazy, but he did everything he said he was going to do."
Lil Meech says that Meech being out on his own will force him to make some changes. "I can tell you that [Big Meech] has to elevate his mind," Flenory Jr. adds. "Everything about him is elevating, so he's becoming bigger, wealthier, [and] wiser."