'BMF': Lil Meech Says He Wants to Play a Superhero
Demetrius "Lil Meech" Flenory Jr. has quickly risen to fame by portraying his father, the notorious gangster, Demetrius "Big Meech" Flenory on Starz's hit drama series, BMF. Set in the 1980s in Detroit, the series chronicles the rise of Big Meech and his younger brother,  Terry "Southwest T" Flenory (Da'Vinchi).
The brothers began their careers in high school selling cocaine as a way to escape poverty. They would soon expand across the country becoming two of the biggest drug kingpins in the United States before they were arrested in the early 2000s.
Now that Lil Meech has gotten his feet wet on BMF, he's looking toward the future.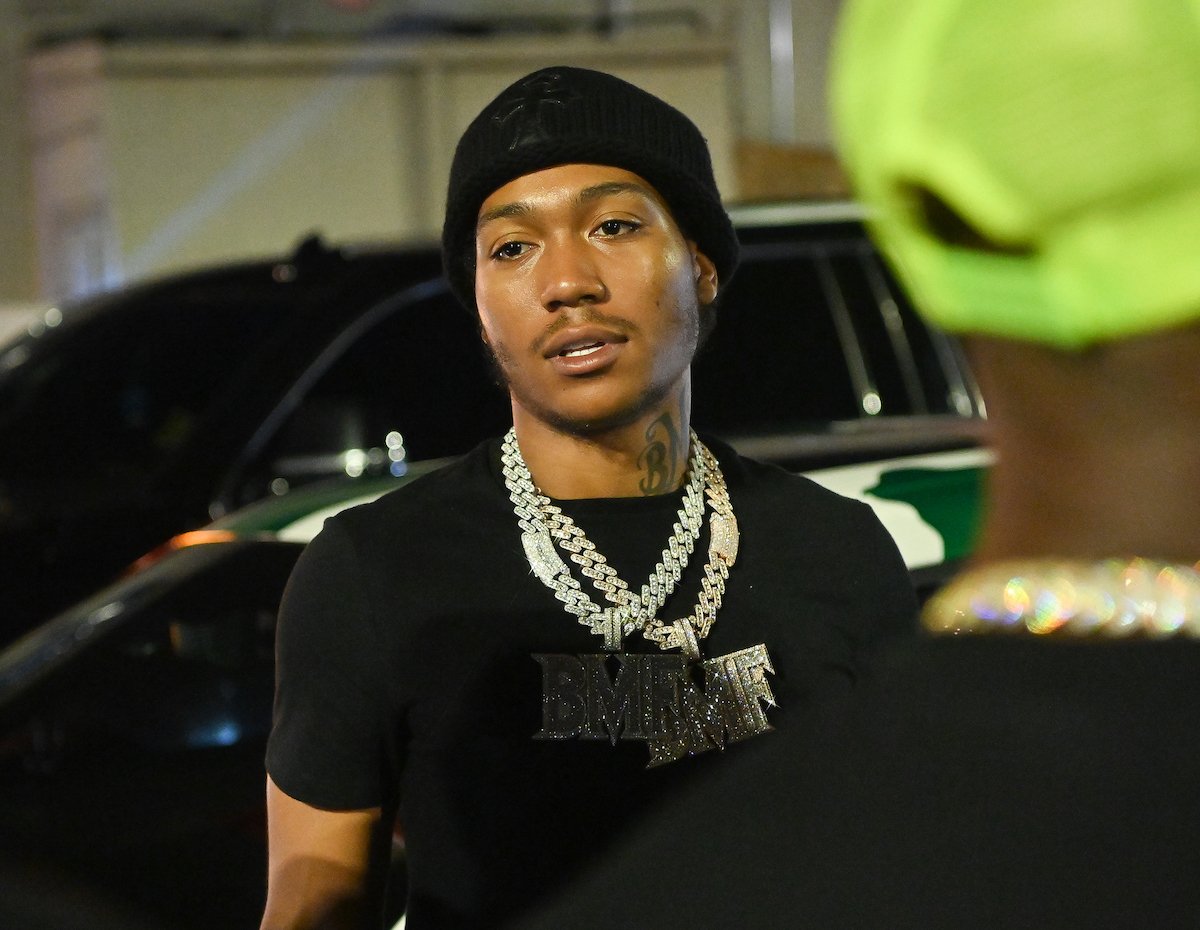 Lil Meech took acting classes for years before portraying his father on 'BMF'
Bringing the Flenory brothers' story to life on the small-screen has been a passion project of executive producer Curtis "50 Cent" Jackson's for some. Upon consulting Big Meech and Southwest T and their family, he met Lil Meech. Since the young actor is the spitting image of his father, the Power Universe executive producer put him in acting classes.
"He made sure, you know, I had the foundational acting before I just jumped out there on the screen and didn't have any acting experience, you know, as far as any classes," Lil Meech told The Grio. "(I took) intense acting classes, five days a week, (sometimes) two times a day, for two years."
When it came down to the audition process, Lil Meech wanted to make sure that the network couldn't say yes to anyone else.
Lil Meech is determined to play a superhero
Though Lil Meech earned recognition from BMF, this is only the starting point for him when it comes to expanding his career in Hollywood. "I have my own [name] just like my father has his own name, you know?" he told Hip-Hop DX. "I want people to see my versatility and my range and see that not only can I play my dad and somebody that I know, but I can play somebody that I don't know or I'll never be. I can't wait for people to see my range and how far I can go."
When asked exactly where he wanted his career to go, the actor revealed that he has aspirations to be portray a superhero. Considering the fact that the genre continues to dominate across Hollywood, there is certainly room for the Starz actor to step into a superhero costume.
Lil Meech learned a lot about himself from portraying his father
Up next, Lil Meech has a role in the current season of HBO's Euphoria before he steps back into his father's footsteps. Since BMF was his first acting role, it will be interesting to see the 21-year-old in a new, modern-day setting. Though portraying his father allowed him to get his feet wet in Hollywood, the actor says he also learned a great deal about himself by taking on the role.
"I learned a lot about myself; I learned that I had a lot of my dad's traits without even me knowing," he told The Observer. "My family members were telling me that they see him in me. Some of my family members got to come on set and actually get to watch us in action, and they were just in awe, tearing up. It was a beautiful moment, so I believe that everybody loves it and loves how they're being played and love the whole story within itself."
BMF Season 2 will likely premiere on Starz in late 2022.