'BMF' Season 2 Episode 2 Overview
Starz's BMF is based on the rise and fall of the Flenory brothers. Demetrius "Big Meech" Flenory (Demetrius "Meech" Flenory Jr.) and Terry "Southwest Tee" Flenory (Da'Vinchi) ran one of the biggest drug-trafficking organizations in the country. However, they begin this business as corner boys in Detroit in the 1980s.
BMF Season 2 is already underway and here's what we know about episode 202.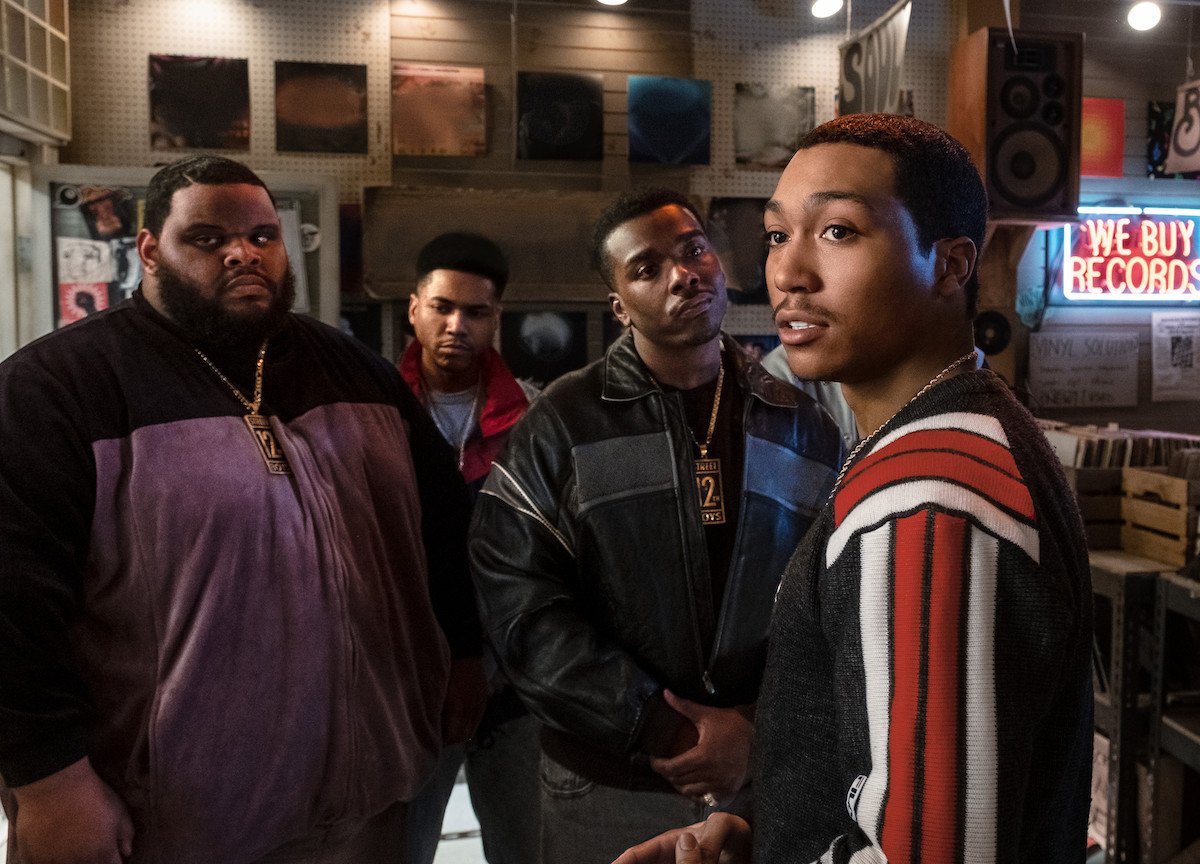 'BMF' Season 2 is already intense
The second season of BMF just launched, but it's already extremely intense. The second season showcased a divide between the two brothers and focused on Meech taking control of BMF without Terry to help guide and level him.
The official description for Season 2 reads,
We parachute into the season with Meech and Terry at odds. Meech wants to expand the business beyond Detroit, while Terry is focused on school and launching a legitimate car-ride service with his Pops. But as the season unfolds, the streets implode and the brothers must weigh their options. Our heroes risk losing everything as they seek to become stronger than ever and strategically execute a new vision for themselves and their businesses. Along the way, they form an alliance with Goldie (Oscar-winner Mo'Nique), a sophisticated Atlanta strip club owner, who helps Meech lay the groundwork for his future.
Inside Season 2 Episode 2
The second episode of BMF Season 2 is titled "Family Business." The official Starz description reads, "Meech focuses on expanding BMF into Cleveland while Terry experiences growing pains as he launches his car-ride business with Charles. When Terry learns Meech could be in danger, he inserts himself into BMF business that drives a wedge between the brothers."
As fans know, Terry walked away from Meech and BMF in Season 1 after he was shot. Concerned for himself and his son's future, he used a settlement he received from the hospital to launch a business with his father. However, money and the game are hard things to turn your back on.
Several 'BMF' spinoffs are in the works
The Flenory brothers were in business for decades before officially being arrested in 2005. By that time, they had over 500 employees across several states, bringing in profits upward of $270 million. According to Celebrity Net Worth, both Meech and Southwest Tee were worth $100 million each.
Though BMF focuses on the brothers' rise, executive producer Curtis "50 Cent" Jackson has several spinoffs in the works. He's titled the BMF Universe, BMF Immortal. According to Deadline, planning for the spinoffs has just begun, but more information will be revealed later. They also report that though 50 Cent decided not to re-up his contract with Starz, the network is still very much invested in his shows and ideas.
Until we know more about the spinoffs, fans can catch up with BMF Season 2 and the documentary BMF: Blowing Money Fast.