'BMF': Showrunner Randy Huggins Gave Lil Meech and Da'Vinchi Some Great Advice About Portraying Brothers
'BMF' showrunner gave Lil Meech and Da'Vinchi some sound advice about portraying brothers.
Starz's BMF enraptured fans as soon as the series debuted. The show chronicles the rise and fall of Demetrius "Big Meech" Flenory (Demetrius "Lil Meech" Flenory Jr.) and Terry "Southwest T" Flenory (Da'Vinchi). The brothers built one of the biggest drug enterprises in the country. They started their business as teens in Southwest Detroit. However, they would eventually expand their business becoming two of the biggest drug traffickers in the country.
When Lil Meech and Da'Vinchi stepped into their roles, BMF creator and showrunner Randy Huggins gave them some valuable advice.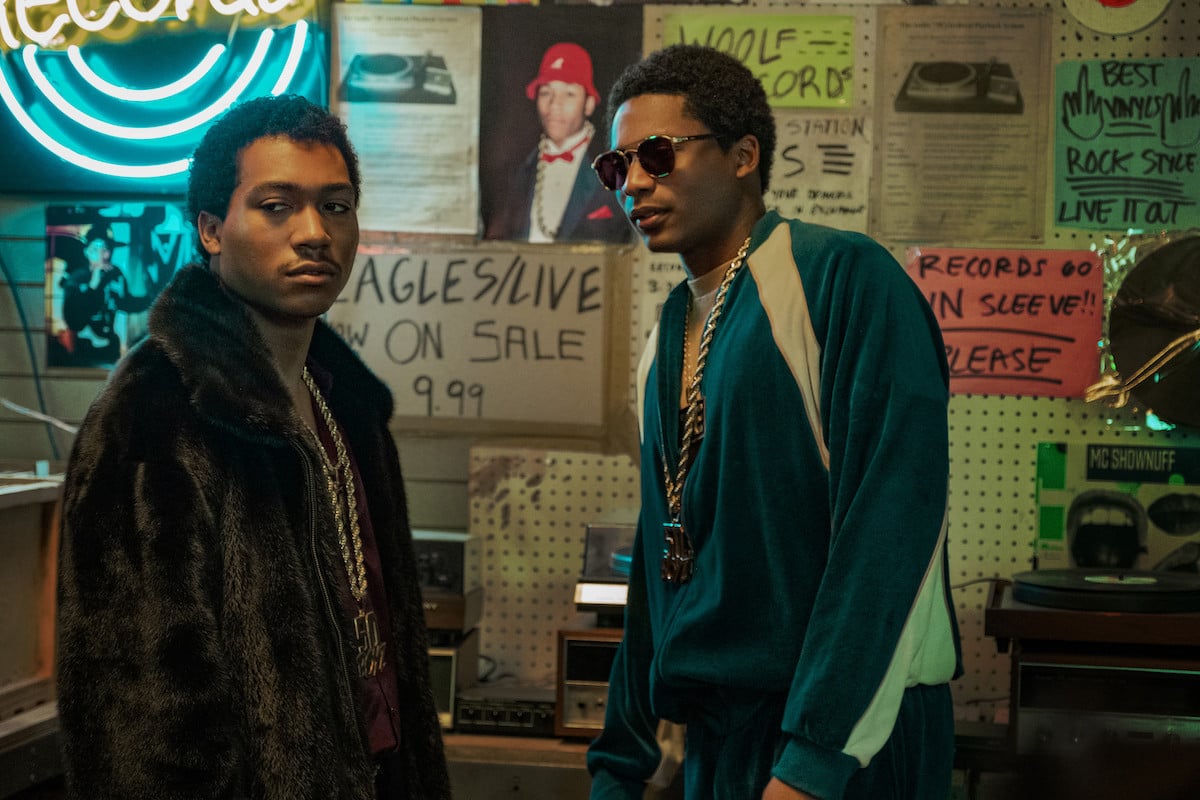 Randy Huggins says creating 'BMF' was a challenge
Growing up in Detroit in the '70s and '80s, Huggins knew exactly who the Flenory brothers were. Therefore, when it came time to put their story on the small-screen, the showrunner took his job very seriously. The writer/ creator first earned the trust of Big Meech and Southwest T. Since Big Meech is currently incarcerated, the men spoke during 10-minute phone sessions. Eventually, Huggins was able to visit Big Meech in person, but he couldn't bring any recording devices.
"When you go to prison you can't take a pen or a pad," Huggins explained on theGrio's "Acting Up" podcast. "So he's talking to me for six hours, I gotta run to my car and scribble down everything that I can remember."
Since the Flenorys' story is also engrained in Detroit, Huggins wanted to make sure that it was as true-to-life as possible. on. "I took some liberties, but everything there is based on a story," he told Urban Hollywood 411. "Obviously, you can't have people's names in there. Obviously, some of the places may have changed. I don't think there's a character in there, that I hadn't heard of, I may have to take creative liberty to make an art-pop a little bit more. I may have to take a creative license to make a scene funnier than it may have been, but that's just part of telling a story. This is not a documentary."
Randy Huggins gave Lil Meech and Da'Vinchi advice about portraying brothers
After casting Da'Vinchi as Southwest T and Lil Meech as his real-life father, Huggins gave the actors a great piece of advice about portraying brothers. The Detroit Free Press reports that Huggins used a sports analogy "Huggins encouraged them to work together as teammates and draw on each other's strengths, specifically Da'Vinchi's more extensive acting experience and newcomer Lil Meech's in-depth family knowledge," they reported.
What will 'BMF' Season 2 be about?
Huggins' advice certainly worked since the series debuted to rave reviews. Now, Season 2 is on the horizon. At the end of BMF Season 1, Southwest T decided he was done with the drug game. He left the BMF organization allowing Big Meech to run things on his own. We're going to see how that all plans out in season 2. "Well, I can't spoil it, but I can tell you, [it's about] elevation," Lil Meech told PopSugar. "Big Meech and his mind, even at 15, 16 [years old], he thought like a grown man . . . He always wanted to take over the world. And to a regular person it [might] sound crazy, but he did everything he said he was going to do."