'BMF': It Was a Struggle to Get the Show Made
Starz's latest drama series BMF has gotten off to an explosive start. Set in the 1980s in Detroit, BMF follows the real-life story of Demetrius "Big Meech" Flenory (Demetrius "Lil Meech" Flenory Jr.) and Terry "Southwest T" Flenory (Da'Vinchi). The brothers began their cocaine business when they were just teens and went on to become two of the biggest drug traffickers in the nation.
Created by Randy Huggins and executive produced by Curtis "50 Cent" Jackson, the series is stunning, but it was an uphill battle to get it made.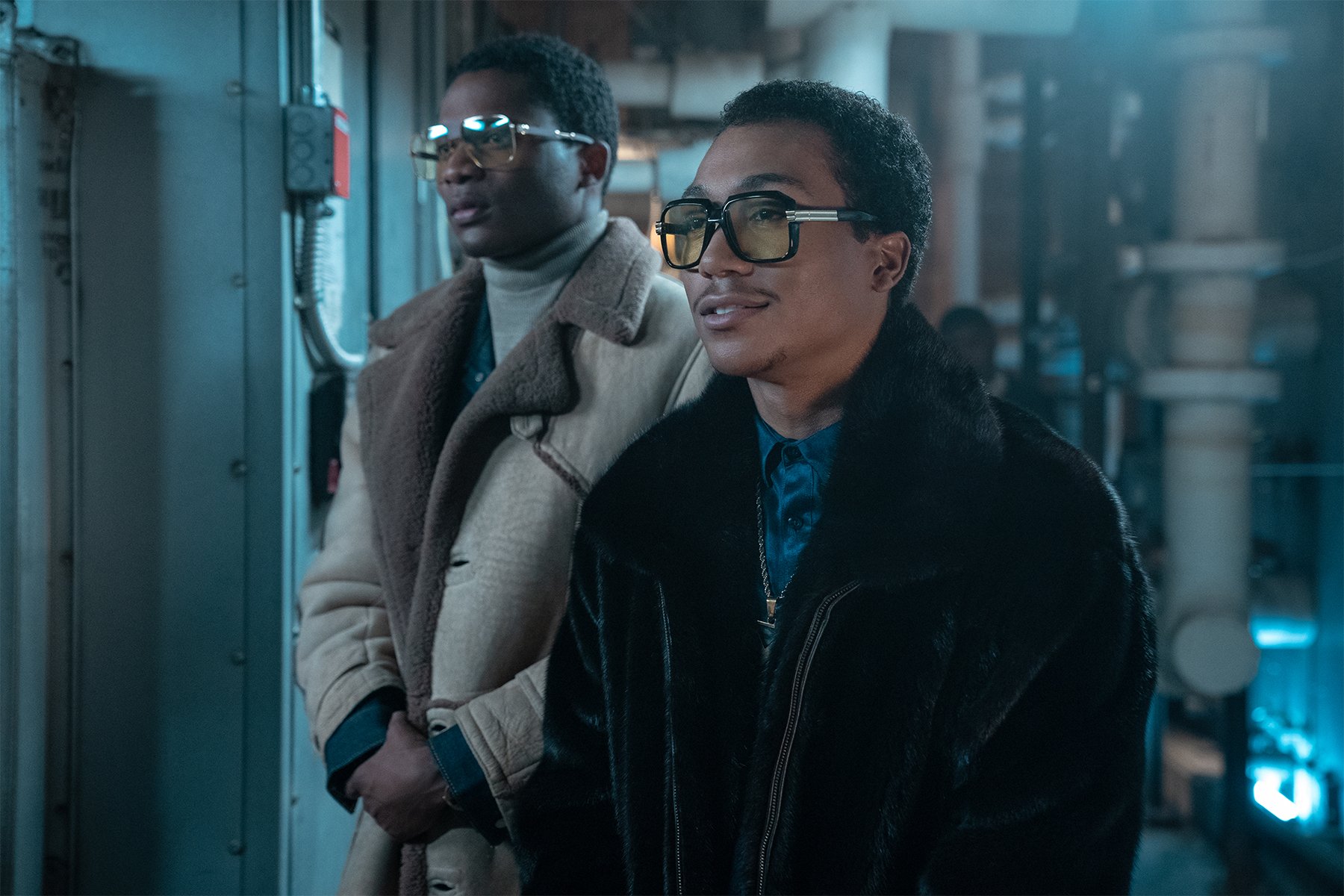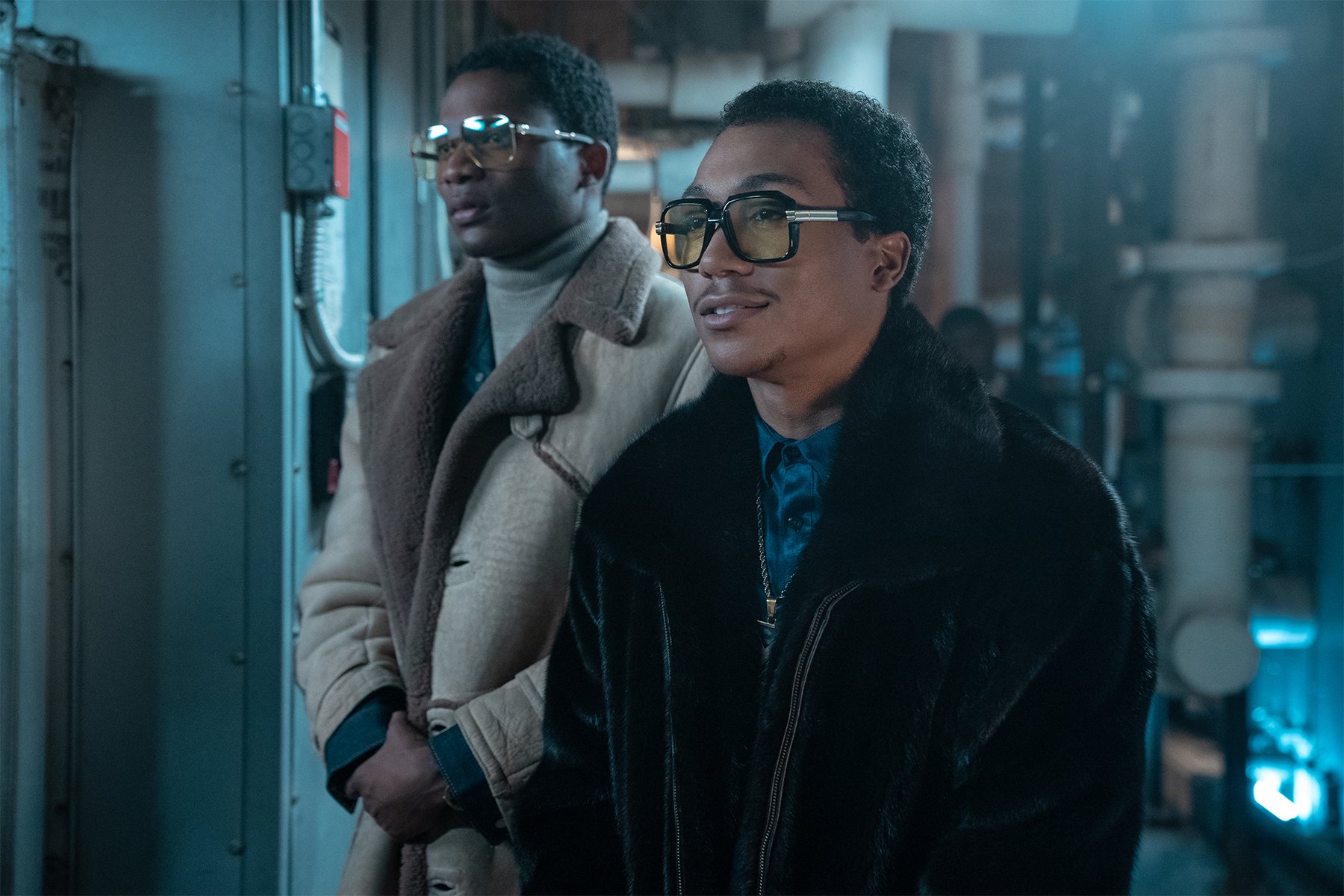 50 Cent and 'BMF' showrunner Randy Huggins didn't agree on the theme song
Both 50 Cent and BMF showrunner Randy Huggins formed their own bond and working relationship in order to get the show made. However, they didn't always agree on everything. "The bottom line is 50 and I have an excellent partnership," Huggins told TV Line. "He doesn't tell me how to write my show, but he has suggestions. When it came to the theme song, I suggested he put Kash Doll on there. Then I suggested it a second time. Maybe even a third. Same thing with the script s–t. He may have said something, and I didn't respond, and he might have said it again. Then he left me alone."
The theme song "Wish Me Luck" is 50 Cent featuring R&B legend Charlie Wilson.
It was a struggle to get 'BMF' made
Though the Black Mafia Family and the Flenory Brothers are urban legends, especially in the entertainment industry, getting the series to the small-screen was full of obstacles and hurdles. Though Huggins is a Detroiter and knew a lot about the Flenorys story, he had to gain Big Meech's trust. At first, their talks were only 10 mins long since the former drug dealer is incarcerated.
Eventually, Huggins was able to visit Big Meech in jail, but he had no way of documenting their conversations. "When you go to prison you can't take a pen or a pad," Huggins explained on theGrio's "Acting Up" podcast. "So he's talking to me for six hours, I gotta run to my car and scribble down everything that I can remember."
When the series finally got a green light the pandemic struck, so filming in the pandemic was a whole new experience.  "All of us came together at the right time and I feel like anybody that's on this show is meant to be here for a purpose," Huggins said.
Some parts of 'BMF' are fictional
Though the foundation of BMF is based on the Flenory brothers' rise in Detroit in the 1980s, Huggins did take some liberties when it came to telling the story for television. "I took some liberties, but everything there is based on a story," he told Urban Hollywood 411. "Obviously, you can't have people's names in there. Obviously, some of the places may have changed."
He added that though all of the characters are very real people, he may have embellished a little. I don't think there's a character in there, that I hadn't heard of," he said. "I may have to take creative liberty to make an art-pop a little bit more. I may have to take a creative license to make a scene funnier than it may have been, but that's just part of telling a story. This is not a documentary."
BMF has already been renewed for season 2 on Starz.