'BMF': Fans Will See Terry Transform Into a Kingpin in Season 2
Based on the real-life Flenory brothers who rose from the streets of Detriot to become two of the biggest drug traffickers in the country, BMF Season 2 will debut on Starz Jan. 6. The Starz series follows Demetrius "Big Meech" Flenory ( Demetrius "Lil Meech" Flenory Jr.) and Terry "Southwest T" Flenory (Da'Vinchi) as they begin their organization during their teen years before becoming well-known on a national stage.
So far, in BMF Season 1, Terry has been the more reserved brother. However, in Season 2, fans will see him transformed into a kingpin.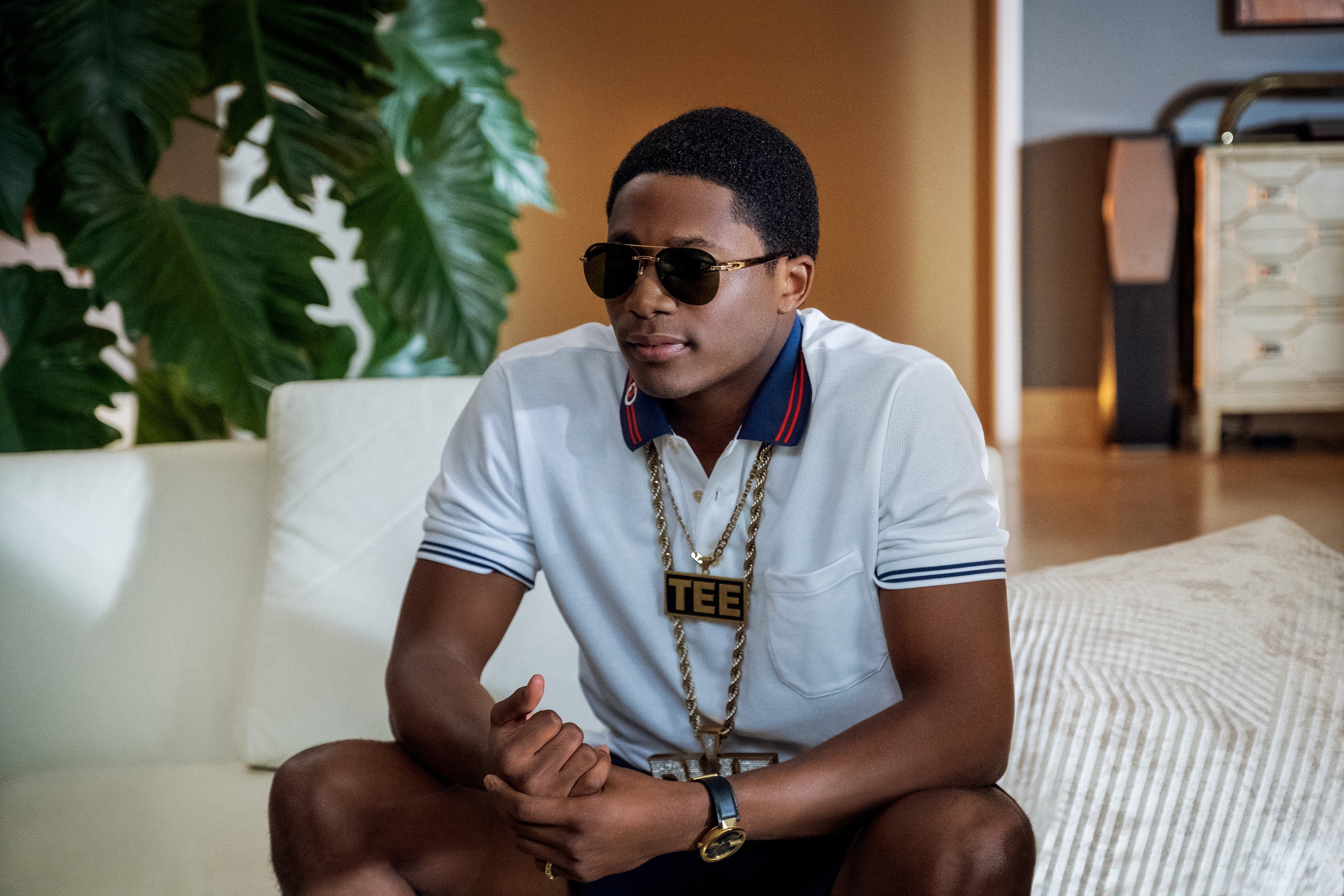 Terry left his brother's drug organization in the 'BMF' Season 1 finale
At the end of the first season, still reeling from being shot and considering his newborn son, Terry decided to walk away from Meech and BMF. With the aid of a check from his botched surgery and the hospital, Terry and his father, Charles (Russell Hornsby), decided to launch their own car service.
In walking away from BMF, Terry abandoned Meech and everything they'd built together. He also cost his brother their drug connection, who refused to deal with the hot-headed and flashy Meech. However, the slowness of the car service and a new love interest, Markisha Taylor (Alani "La La" Anthony), will see Terry transform into a true kingpin.
Unfortunately, there can never be two kings in one castle.
Fans will see Terry transform into a kingpin in Season 2
Falling for Markisha will transform Terry into a grown man. "Wow, season two is going to be a journey. The fans are going to be in for a treat," Da'Vinchi told POPSUGAR. "You're going to see Terry Flenory just boss up. He's just like, 'Yo, I'm not this little kid no more. I got this grown-ass lady, and I'm the man now. And she's helping me become a man.' He got a little different pep in his step, and it's going to be interesting to watch."
The All-American actor says that Markisha teaches Terry to become the kingpin he always wanted to be.
"She puts him on the path to becoming independent and gaining that autonomy that he always wanted," he explains. "A lot of people could be hurt in the decisions that these two people make."
Speaking of being hurt, eventually, running the business together will drive Terry and Meech apart.
Here's what happened to Demetrius "Big Meech" Flenory and Terry Flenory in real life
By the early 2000s, BMF was one of the biggest drug organizations in the country. The brothers and their network were bringing in $270 million in profit. The brothers had 500 employees across the country. According to Celebrity Net Worth, both Meech and Southwest T were worth $100 million each.
However, in 2005, everything came to a screeching halt. The pair were arrested and sentenced to 30 years in prison. Terry was released in 2020 amid COVID-19 concerns. However, Meech is not scheduled to be released until 2028.
Moreover, over the years, the brothers' relationship also suffered, and they are currently estranged.