'BMF': The Show Isn't Actually Shot in Detroit
Starz's 'BMF' isn't actually shot in Detroit, where the Flenory brothers are from..
So much of Starz's drama series BMF is based around Detroit in the '80s. The series follows Demetrius "Big Meech" Flenory (Demetrius "Lil Meech" Flenory Jr.) and Terry "Southwest T" Flenory (Da'Vinchi). During their teen years, the brothers began building their drug enterprise. They would eventually expand their business across the country becoming two of the biggest drug traffickers in the country before they were arrested in the early 2000s.
Still, the series isn't actually shot in Detroit.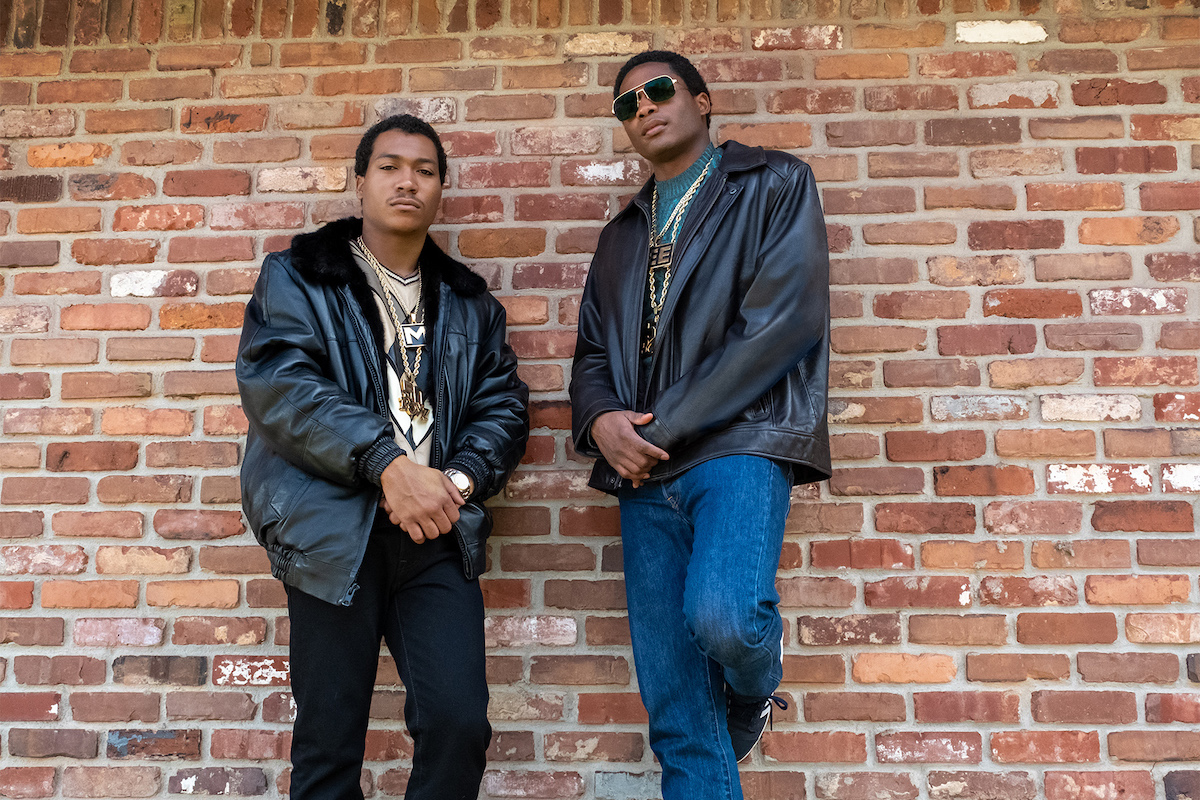 50 Cent says he knew 'BMF' would be successful
Long before their 2004 incarceration, the Flenory brothers and BMF had been a staple in the world of hip-hop. BMF executive producer Curtis "50 Cent" Jackson has wanted to tell the brothers' story for quite some time. It had been a passion project of his for years. Therefore, by the time the series aired, 50 Cent knew it would be a success.
"When they start to say diversity when you see these projects hit the bullseye and its targeted audience is watching… like when Power went number one with African Americans and Latinos and the universe continues that success, it says you don't have to have that cookie-cutter mentality that Hollywood has had," he told CNN. "It's exciting because things are shifting and changing," he added. "By the time they see what I did here with BMF, [Hollywood] will be impressed. I've got the cheat code."
Though the series is based on real-life, it does have a bit of movie magic in it.
The show isn't actually shot in Detroit
As much as the series pays homage to Detroit, especially in the 80s' when BMF was getting its start, much of the series is actually shot in Atlanta. While some shots were actually taken in Detroit and creator showrunner, Randy Huggins wanted the series to be shot in Moter City, Georgia's film incentives program made Atlanta the ideal place.
Now filming for season 2 is currently underway in Atlanta.
What will 'BMF' Season 2 be about?
Terry went through a major transformation in the first season of BMF. He learned the hard way the cost of the drug game when he was shot in the face. As the season wrapped, he decided to walk away from his brother and their drug business. Using the settlement money from his botched surgery, he decided to open a legit business with his father. In season 2 we're likely going to see Meech trying to navigate things on his own while Terry gets pulled back in.
As we know, BMF would eventually expand from Detroit into Atlanta, Miami, and Los Angeles. "What's really interesting about Demetrius and Terry is they really didn't blow up in Detroit," Huggins told The Detroit Free Press. As fans know Big Meech and Southwest T's fame began to really rise in the 1990s. 
Lil Meech also gave fans some hints at what's to come. "Well, I can't spoil it, but I can tell you, [it's about] elevation," he told PopSugar. "Big Meech and his mind, even at 15, 16 [years old], he thought like a grown man . . . He always wanted to take over the world. And to a regular person it [might] sound crazy, but he did everything he said he was going to do.  I can tell you that [Big Meech] has to elevate his mind. Everything about him is elevating, so he's becoming bigger, wealthier, [and] wiser."