'BMF': Why Are Demetrius 'Big Meech' Flenory and Terry 'Southwest T' Flenory Estranged Today?
Curtis "50 Cent" Jackson's latest Starz drama series BMF is already off to an explosive start. The series has been renewed for season 2. Set in Detroit in the 1980s, the series is very different from the Power Universe.
In fact, the series is based on the real-life, Flenory brothers. Demetrius "Big Meech" Flenory and Terry "Southwest T" Flenory. But what happened to the brothers and why are they estranged today?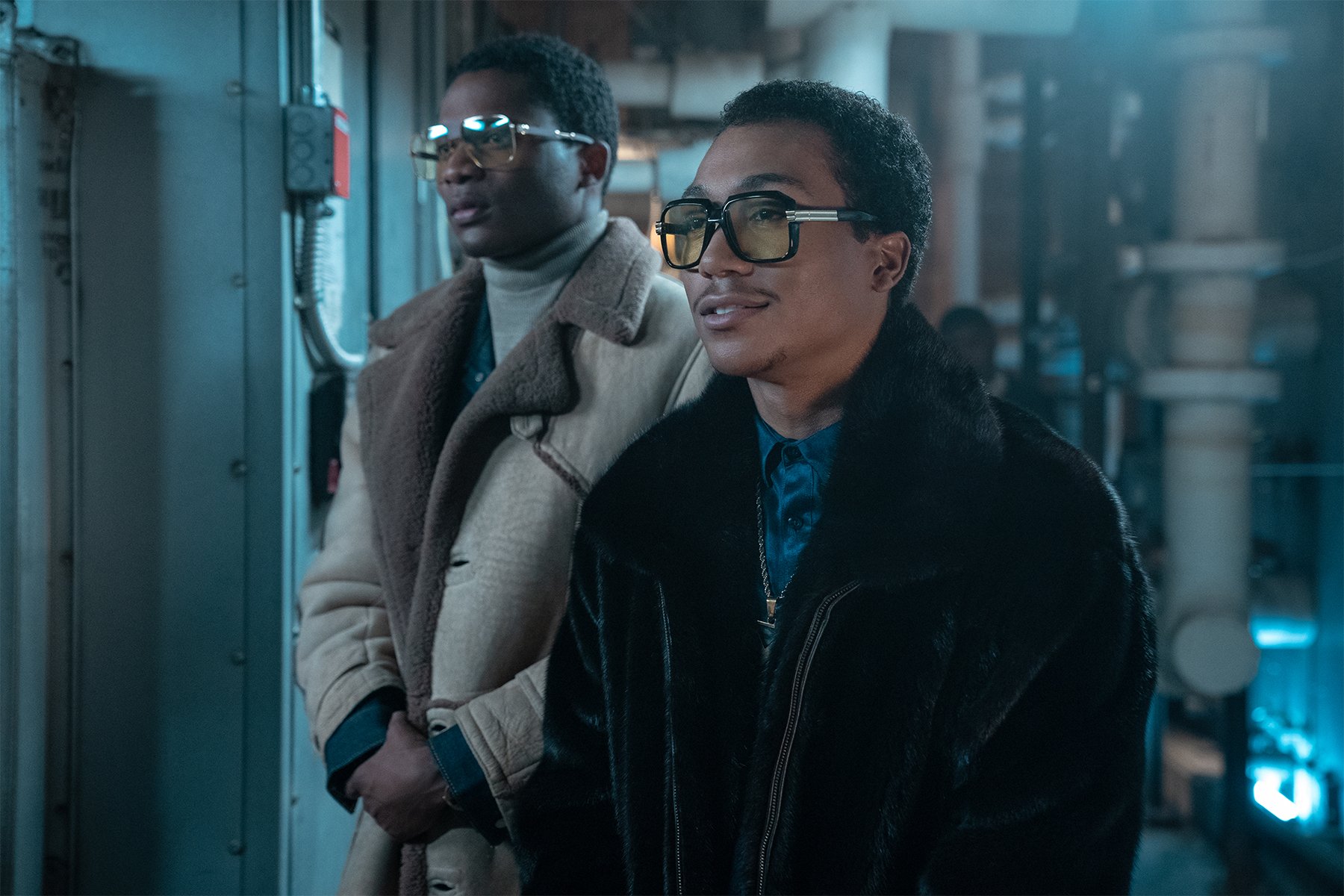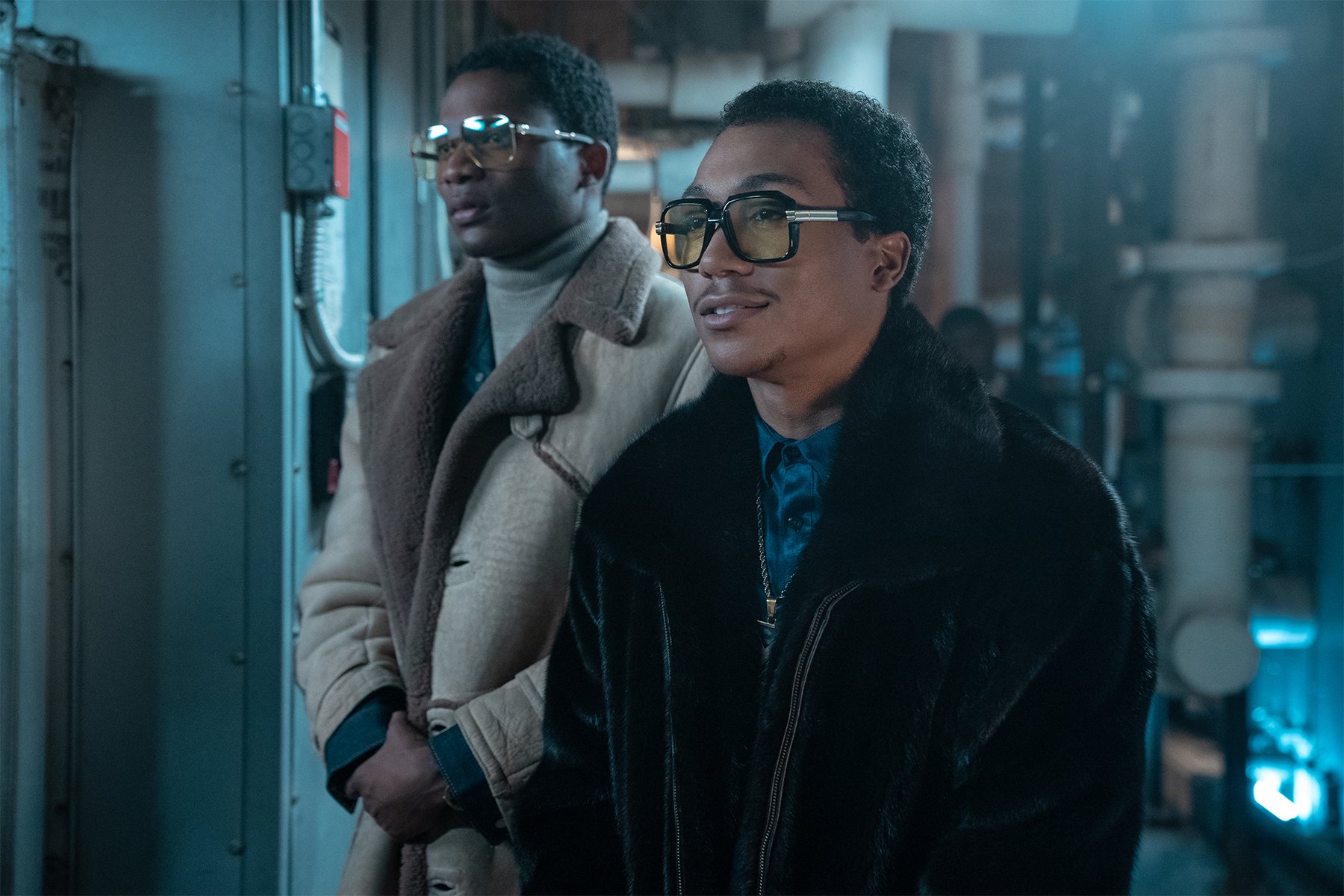 What is Starz's 'BMF' about?
Starring Demetrius "Lil Meech" Flenory Jr. as his father Big Meech and All-American alum Da'Vinchi as Southwest T, BMF chronicles the real-life rise and fall of the Flenorys. Amid the financial troubles of their working-class family, Big Meech and Southwest T began selling cocaine for $50 when they were just teens. From there, they expanded their business, just as the crack cocaine epidemic began to ravage the county. They eventually would expand into the music industry starting a label that would act as a money-laundering scheme.
The official Starz press release for the upcoming series reads,
BMF" is inspired by the true story of two brothers who rose from the decaying streets of southwest Detroit in the late 1980s and gave birth to one of the most influential crime families in this country. Demetrius "Big Meech" Flenory's charismatic leadership, Terry "Southwest T" Flenory's business acumen and the fraternal partnership's vision beyond the drug trade and into the world of hip-hop would render the brothers iconic on a global level. Their unwavering belief in family loyalty would be the cornerstone of their partnership and the crux of their eventual estrangement. This is a story about love, kinship and capitalism in the pursuit of the American dream.
Why are Demetrius 'Big Meech' Flenory and Terry 'Southwest T' Flenory estranged today?
Money and power usually cause issues, as they did for the leaders of the Black Mafia Family. According to court documents, the brothers suffered a falling out in 2004. Things were so bad that their lawyers attempted to separate their cases.
According to Creative Loafing, in a July 2004 call between Southwest T and a federal incarcerated person called "Shep," the incarcerated person asks Southwest T how his brother is doing. Southwest T replies, "Losing his mind man. We don't even speak. He lost his mind."
In another wiretap, Southwest T says, "Shit, that crazy motherf**ker running around over there. He mad at me. He letting them motherf**kers put that shit in his head. He don't even know why he is mad." Big Meech was never caught on tape, but all of these years later the brothers' relationship is reportedly still fractured.
What was the Flenory brothers' net worth at their peak?
At the height of their organization before their 2005 arrest for money laundering and drug trafficking, BMF as an organization was bringing in $270 million in profit. The Flenorys had approximately 500 employees across the country. According to Celebrity Net Worth, both Big Meech and Southwest T were worth $100 million each.
At their peak, BMF was allegedly moving 2,500 kilos of cocaine in Atlanta alone. Both men were jailed in 2005. However, Southwest T was released from jail amid coronavirus (COVID-19) concerns in 2020. Big Meech is slated for release in 2028.
However, since his son portrays him in the series, he has been involved in Starz's BMF. "We talked as much as we could, and those phone calls are only like 10 minutes at a time," showrunner Randy Huggins told The Detroit News. "And then I went to see him like three or four times, and we built up a trust between us."