'BMF': Why Is Episode 7 Delayed?
Starz's new crime series BMF is getting major buzz. The series chronicles the real-life story of the infamous Flenory brothers. Demetrius "Big Meech" Flenory (Demetrius "Lil Meech" Flenory Jr.) and Terry "Southwest T" Flenory (Da'Vinchi) began selling drugs as teens in Southwest Detroit. Though they got into the drug business as a way to escape poverty, it became something much bigger. They would go on to expand into the music business with the emergence of hip-hop.
The first season of BMF, which is composed of eight episodes, is coming to an end. But episode 7 is not airing on Nov. 7. Why is the episode delayed?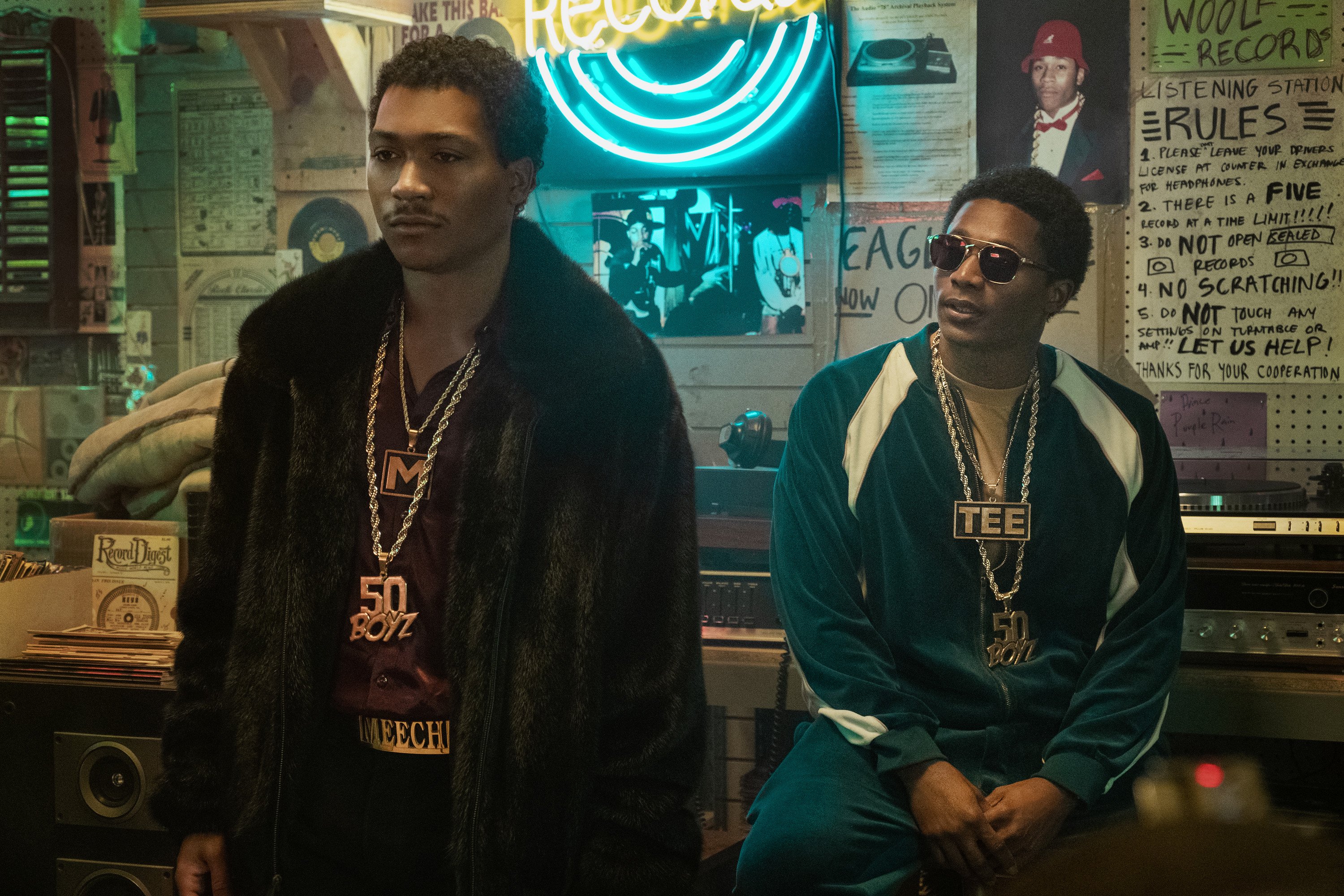 What is 'BMF' Episode 7 about?
Episode 6 of BMF saw Lamar (Eric Kofi Abrefa), a rival of the Flenorys, become completely unhinged. He was ousted from the life of his ex-girlfriend Monique (Arkeisha "Kash Doll" Knight) and her daughter. Moreover, in two fits of rage, he stabbed his old friend to death as well as a young boy named Darius.
In episode 7, "All In the Family," it appears that the Flenorys will be dealing with the fallout. The official description for the episode reads, "Blood spills into the streets when Meech devises a plan for revenge, forcing Lamar to seek shelter with someone close."
We're going to guess that this someone "close" is Kato (Ajiona Alexus), who is a turncoat in the Flenorys' organization. Eminem is also slated to appear in this episode as White Boy Rick.
Why is episode 7 delayed?
There will be no new episode of BMF on Nov. 7. Instead, the penultimate episode will air on Nov. 14. It appears that Starz is delaying the seventh episode one week for a reason. Starz executives want the BMF Season 1 finale to align with the Power Book II: Ghost Season 2 premiere.
With episode 7, "All In the Family," airing on Nov. 14, the series finale, "The King of Detroit," will air just before the season premiere of Ghost, which is titled "Free Will Is Never Free."
Though BMF is not within the Power Universe, many of the fans overlap. It appears that the episode 7 delay is all a part of a strategy to keep fans locked into Curtis "50 Cent" Jackson's projects year-round.
What will 'BMF' Season 2 be about?
While there are only two episodes left in the first season of BMF, Starz has already greenlit the series for a second season. Though creator Randy Huggins and executive producer 50 Cent have remained pretty quiet about what fans can expect to see next, they have dropped some hints here and there.
For those who know the Flenorys' story, their business expands well beyond Detroit and into Los Angeles and Atlanta. Season 2 could watch their business expand.
"What's really interesting about Demetrius and Terry is they really didn't blow up in Detroit," Huggins said told The Detroit Free Press.