Bob and Abishola Could Have a Baby By 'Bob Hearts Abishola' Season 4
Summaries for upcoming episodes of the CBS comedy reveal that Bob and Abishola could have a baby by 'Bob Hearts Abishola' Season 4, or as early as late Season 3.
Bob Hearts Abishola Season 3 has things shaken up Bob (Billy Gardell), Abishola (Folake Olowofoyeku), Kemi (Gina Yashere), and the rest of the cast. Bob and Abishola had their wedding episode. Dele (Travis Wolfe Jr.) started spending time in Nigeria. And Abishola set her sights on medical school. However, new Bob Hearts Abishola episodes reveal that the couple plans to try a baby. The cast could see a new addition before Bob Hearts Abishola Season 4 airs.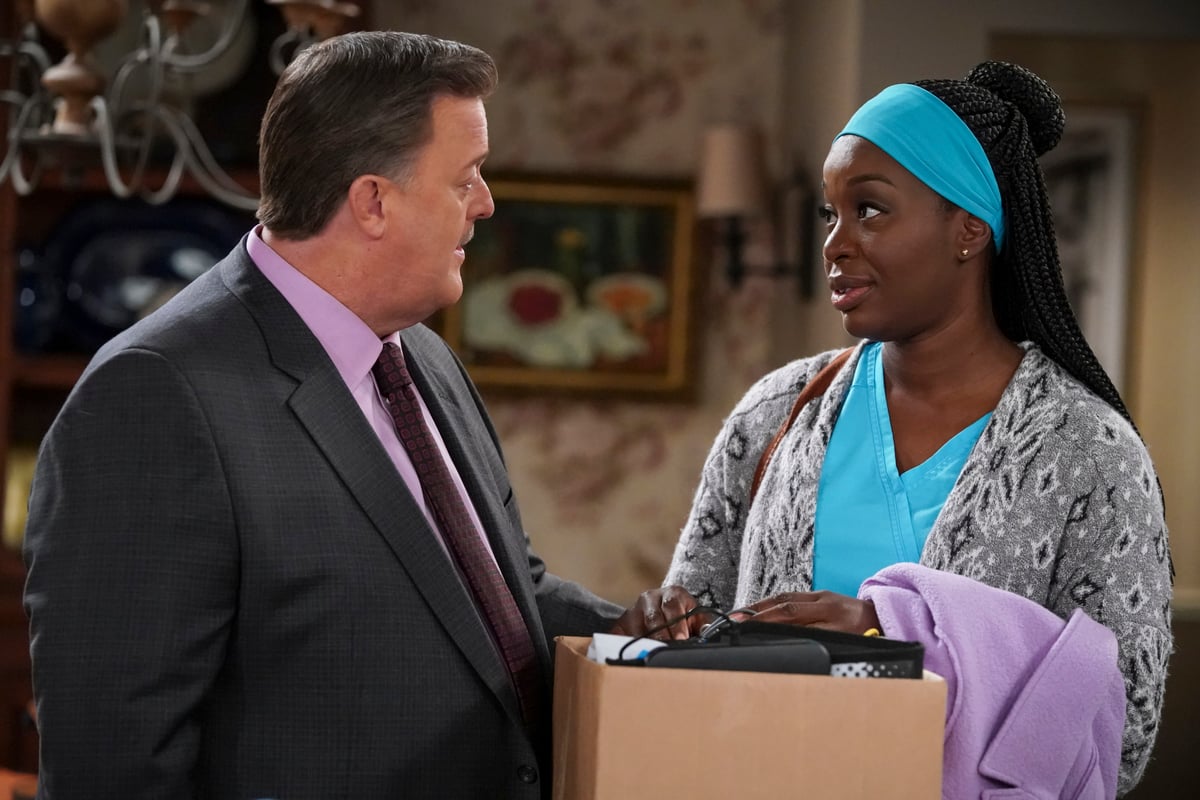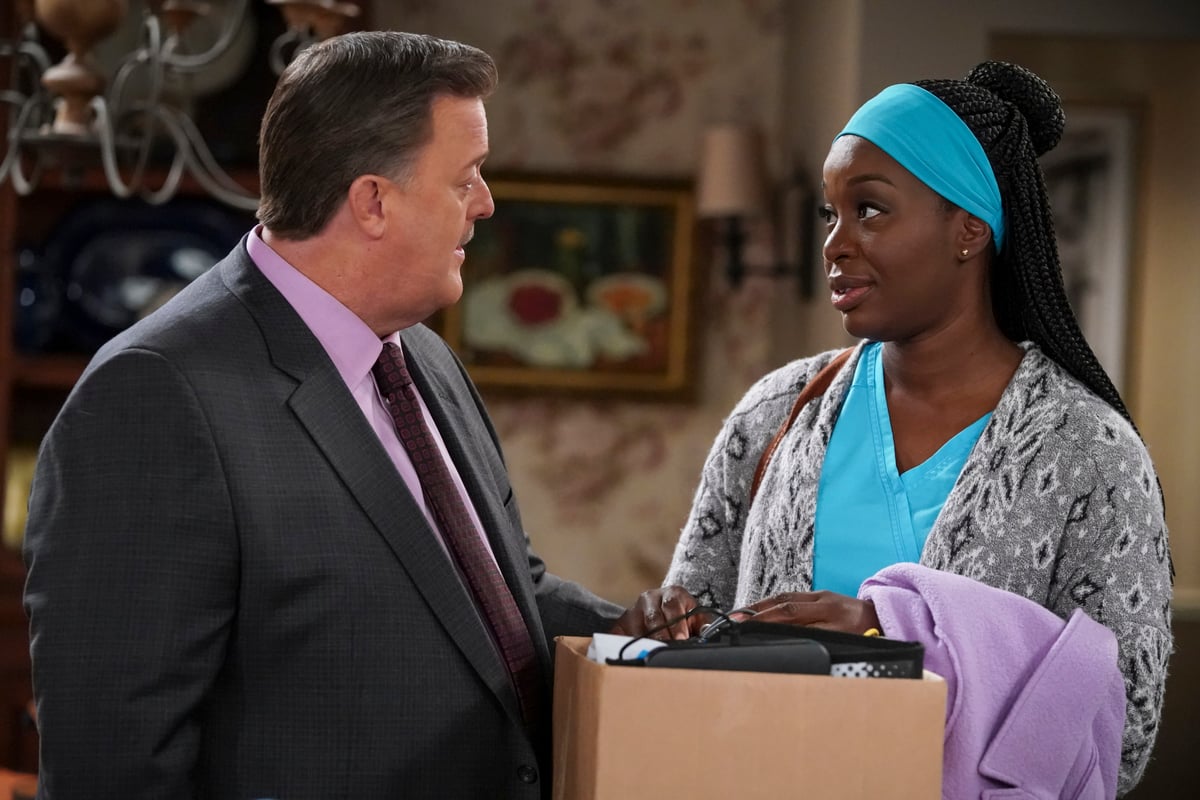 'Bob Hearts Abishola' Season 3, Episode 13 'One Man, No Baby' hints at Bob and Abishola trying for a baby
After Bob and Abishola flew to Nigeria and married in the wedding episode, they returned to the US as newlyweds. However, when Abishola's mom, Ogechi (Saidah Arrika Ekulona), came to visit, Abishola reevaluated her life.
In the 50th episode of Bob Hearts Abishola, she set her sights on attending medical school. However, she wanted to head to one in Baltimore, 500 miles from their home in Detroit.
This would change the CBS sitcom drastically, but the following episode has an even bigger surprise.
"When word gets out that Bob and Abishola might be trying to have a baby, the expectations from family, friends, and employees start to take a toll on the couple," the official description read on Futon Critic.
If Bob and Abishola try for children, a new baby could join the cast by Bob Hearts Abishola Season 4.
Billy Gardell teased Bob and Abishola might have issues if they have a baby
During an interview on Valentine's Day, Billy Gardell and Folake Olowofoyeku talked about the rest of Season 3, Bob Hearts Abishola Season 4, and the couple starting a family.
"I think it's important to know that you don't want them as it is to know that you do want to have children," Gardell said on WBTV's "With Love" TCA panel (via The Nerds of Color). "Everything evolves in a relationship that grows healthily. You have to have those discussions, and when you change your mind, you have to talk to your partner and see where they're at."
He even hinted the Chuck Lorre CBS sitcom would have some difficulties for the couple if they did have a baby late in Season 3 or Season 4.
"Can we afford it? Are we too old to be running around [with a child]?" Gardell said. "Are you going to be changing my diaper too?"
Billy Gardell and Folake Olowofoyeku say the couple's love is key to working with babies in Season 3 or 'Bob Hearts Abishola' Season 4
In Billy Gardell shows, the actor often praises his casts and crews. His sentiment applies to Bob and Abishola in the series as well. 
"One of the beautiful things our show does, without preaching, is just an example of love. Once you see that, it doesn't matter if you married someone from Mars," Gardell said. "Once you marry into the family, you're going to get [the] crazy uncle, the drunk brother.
It's about the merging of families, and when you get past that difference and look for the similarities, it's the common thread that we all share in this world," he finished.
His Nigerian co-star, Olowofoyeku, agreed. She spoke up about how the couple shows love in the CBS show.
"Love is the one thing that we all strive for. It's what unifies them," said Olowofoyeku. "Everyone is on their A-game, including myself, living up to that standard. It's not surprising at all. I think we will come to understand later on just how much of an impact the show is having because [of the] global effects that we're not really accounting for right now."