Bob Barker's Wife Inspired His Decades-Long Passion for Animal Rights
Bob Barker is best known for the decades he spent as the host of the popular TV game show The Price is Right. But as people have probably figured out from his famous closing line about spaying or neutering your pets, he's also a passionate advocate for animal rights. The story of how he got there is one of love and loss. Here's where Barker got his inspiration as a fighter for the cause of animals everywhere.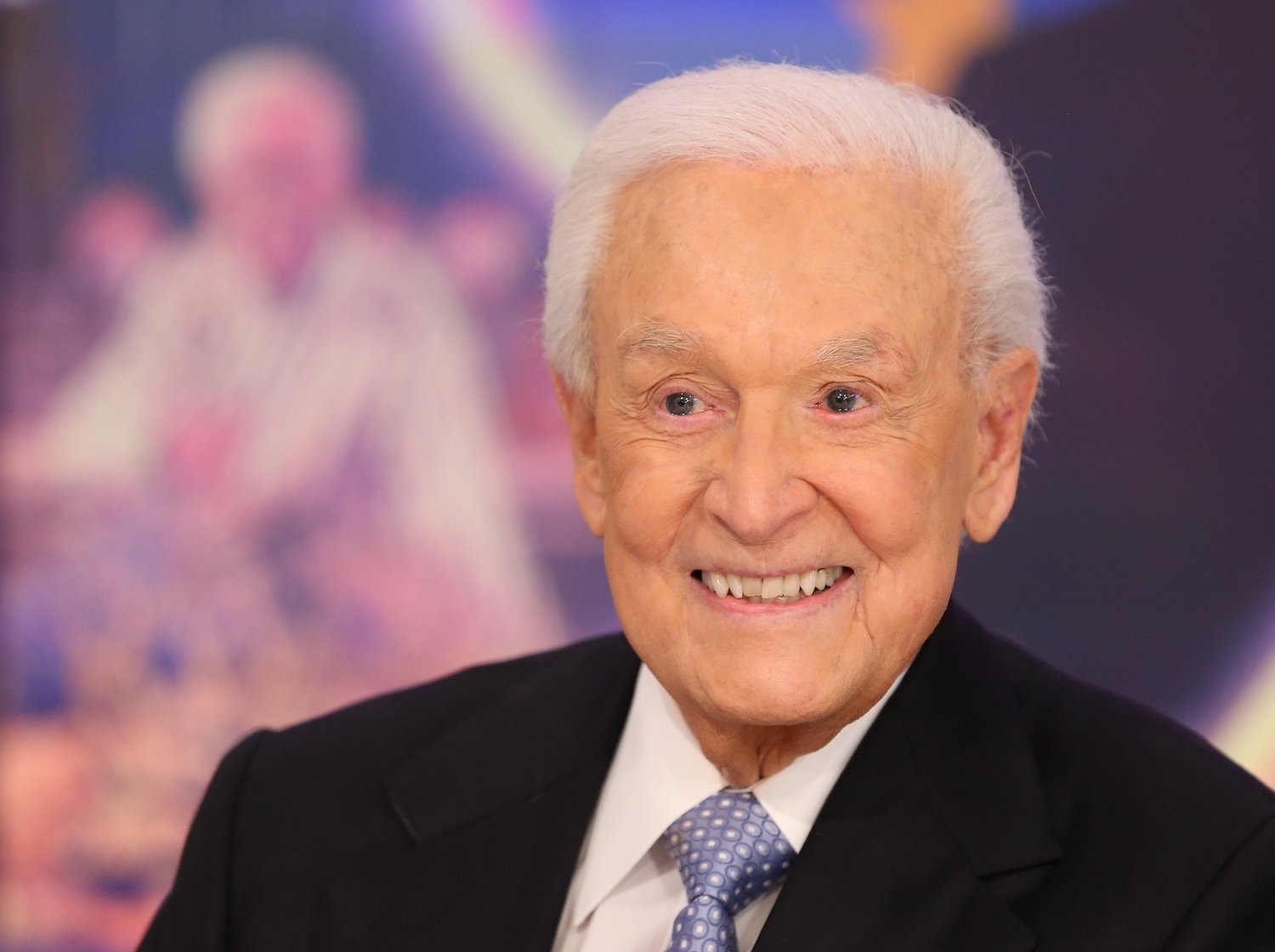 High school sweethearts
According to Closer Weekly, Barker was only 15 when he met Dorothy Jo Gideon at an Ella Fitzgerald concert. The couple dated for years, even during the time when Barker went to college after high school, then left to join the Navy during WWII. He was training to be a fighter pilot, but he came home on leave to marry Dorothy Jo in 1945. 
Barker never saw action during the war, and when it ended he left the Navy and returned to college, graduating in 1947 with a degree in economics. In 1950, he and Dorothy Jo moved to California, where he hosted his own radio show for six years. In 1956, he was hired to host the TV game show Truth or Consequences, and then in 1972, he began his legendary years at The Price is Right. 
During this time, Dorothy Jo also worked in show business, singing in commercials and making small appearances on TV shows such as It's Your Bet and Tattletales. 
All along, Dorothy Jo had a passion for animal rights. Barker said that she shunned wearing fur and became a vegetarian long before most people were thinking about these issues. He took her lead, eventually becoming a vegetarian himself. It wasn't the last time Dorothy Jo would show him the way.
A tragic loss
Sadly, in 1981, Dorothy Jo was diagnosed with lung cancer, and only six months later, at the age of 57, she died. Barker was heartbroken. This was only nine years into his 35-year run as the host of The Price is Right, so he obviously picked himself up and went on. But in the decades since she died, he has never remarried. 
He explained that he never got over his high school sweetheart, once telling a friend, "I just felt there should only ever be one Mrs. Bob Barker." But although Barker wasn't able to spend the rest of his life with Dorothy Jo, she stayed with him in a very important way. Her memory has inspired decades of animal rights activism that gave Barker a way to honor what she loved. 
Bob Barker is a passionate advocate for animal rights
According to Cinema Blend, Barker was already a supporter of animal rights when Dorothy died, but a year after she was gone, he threw himself into the cause with new vigor. 
He created an organization called The DJ&T Foundation, named after Dorothy Jo and his mother, to help people pay to have their pets spayed or neutered. He's also donated millions of dollars to animal rights organizations such as the PAWS Animal Sanctuary and the Sea Shepherd Organization. In fact, the lead ship in the Sea Shepherd fleet is named after him. Barker even resigned as the host of the Miss USA Pageant in 1988 because of the organization's use of fur coats. 
Although the couple was robbed of the chance to spend their golden years together, Barker has kept his love for Dorothy Jo alive in a very special way. He's spent his years caring for the animals that meant so much to her, honoring the passion of the one and only Mrs. Bob Barker.