Bob Dylan Said David Crosby Could 'Freak Out a Whole City Block All by Himself'
David Crosby didn't get along with many people, but Bob Dylan liked him. The "Like a Rolling Stone" singer also had a reputation for his prickliness, and he appreciated Crosby's eccentricities. Dylan invited Crosby on a trip with him because he liked Crosby's ability to freak people out.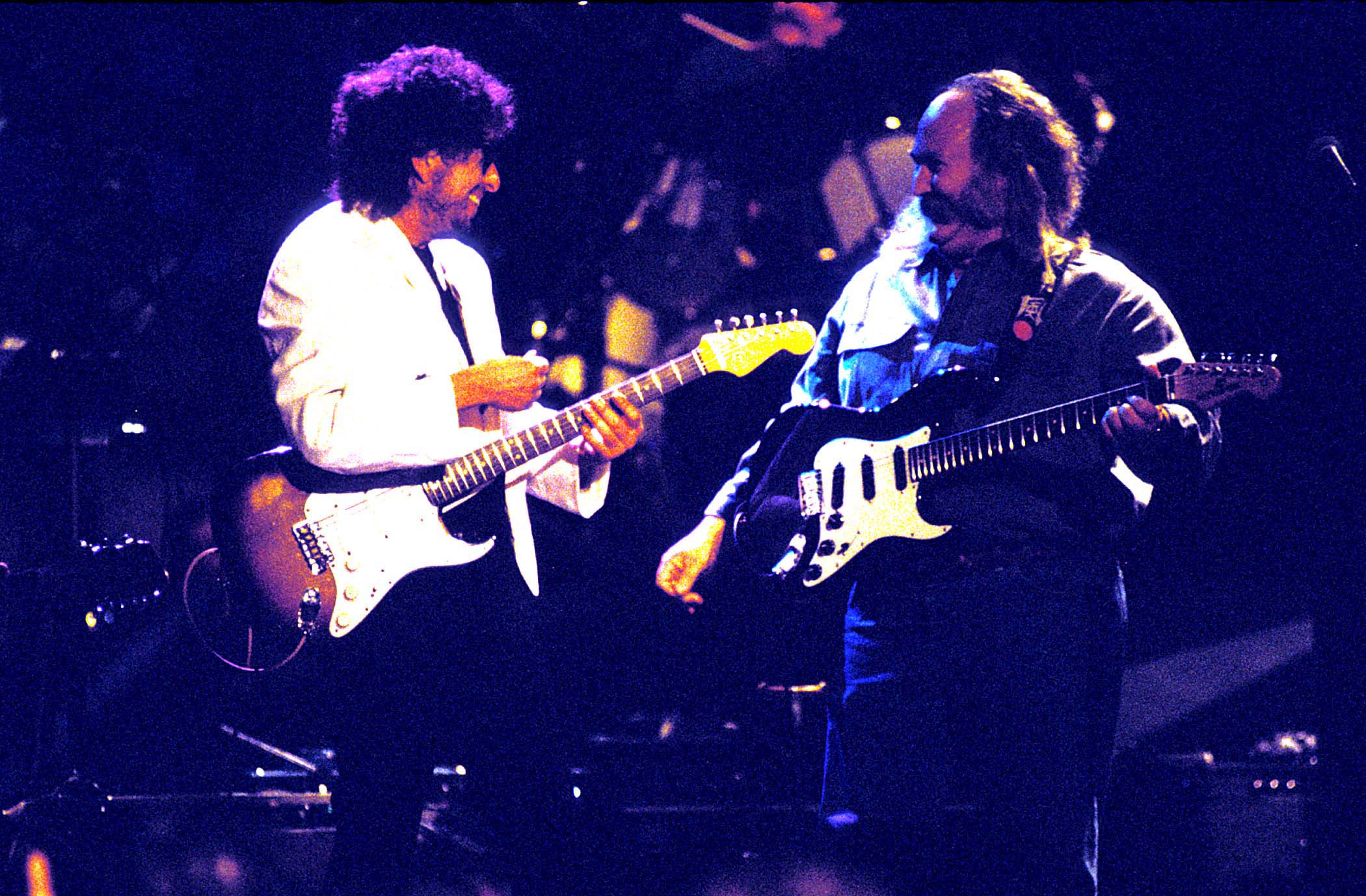 The Byrds covered 'Mr. Tambourine Man'
In 1965, The Byrds released their debut studio album, Mr. Tambourine Man. The band, for whom Crosby played guitar, recorded the titular song as their debut solo. Dylan wrote the song, but he had not yet released his version. They covered several other Dylan-penned songs on the album. According to Crosby, hearing The Byrds cover his songs proved pivotal for Dylan.
"He came to hear us do the song," Crosby told Stereogum. "It was a crucial moment in Bob's life. I don't think he had heard anyone play his stuff electric before that. I'm pretty sure. We were the first ones. When we played 'Tambourine Man' for him, you could hear the gears going in his head, man. He was watching intensely. He went straight out and got himself an electric band. Right away. Like, the next day. He knew what that was. He knew what we did."
Bob Dylan appreciated David Crosby's eccentricity
While Crosby has feuded with a number of his friends and collaborators, Dylan liked him.
"Crosby was a colorful and unpredictable character, wore a Mandrake the Magician cape, didn't get along with too many people and had a beautiful voice — an architect of harmony. He was tottering on the brink of death even then and could freak out a whole city block all by himself, but I liked him a lot," Dylan wrote in his book Chronicles: Volume One, adding, "He was out of place in The Byrds. He could be an obstreperous companion."
Dylan invited Crosby with him to Princeton University, where he was receiving an honorary degree. Dylan described the trip as a "weird adventure." While he didn't enjoy making a speech, he appreciated Crosby's company. 
David Crosby shared his opinion of Bob Dylan
Crosby considered Dylan a friend, though he admitted that the musician was highly eccentric.
"He's friendly, but he's not out front. He doesn't let you in. You'll say, 'Bob, where do you live?' And he'll say, 'Well, you're looking at a man that has no home.' He'd be telling you about life instead of telling you he lived in Malibu. He's not an easy guy. To this day, he's not an easy guy. He doesn't welcome you in with open arms and show you who Bob is," Crosby said, adding, "He likes being mysterious. He likes being oblique. And he's smart enough to pull it off. He's a very interesting guy to be friends with. Very interesting."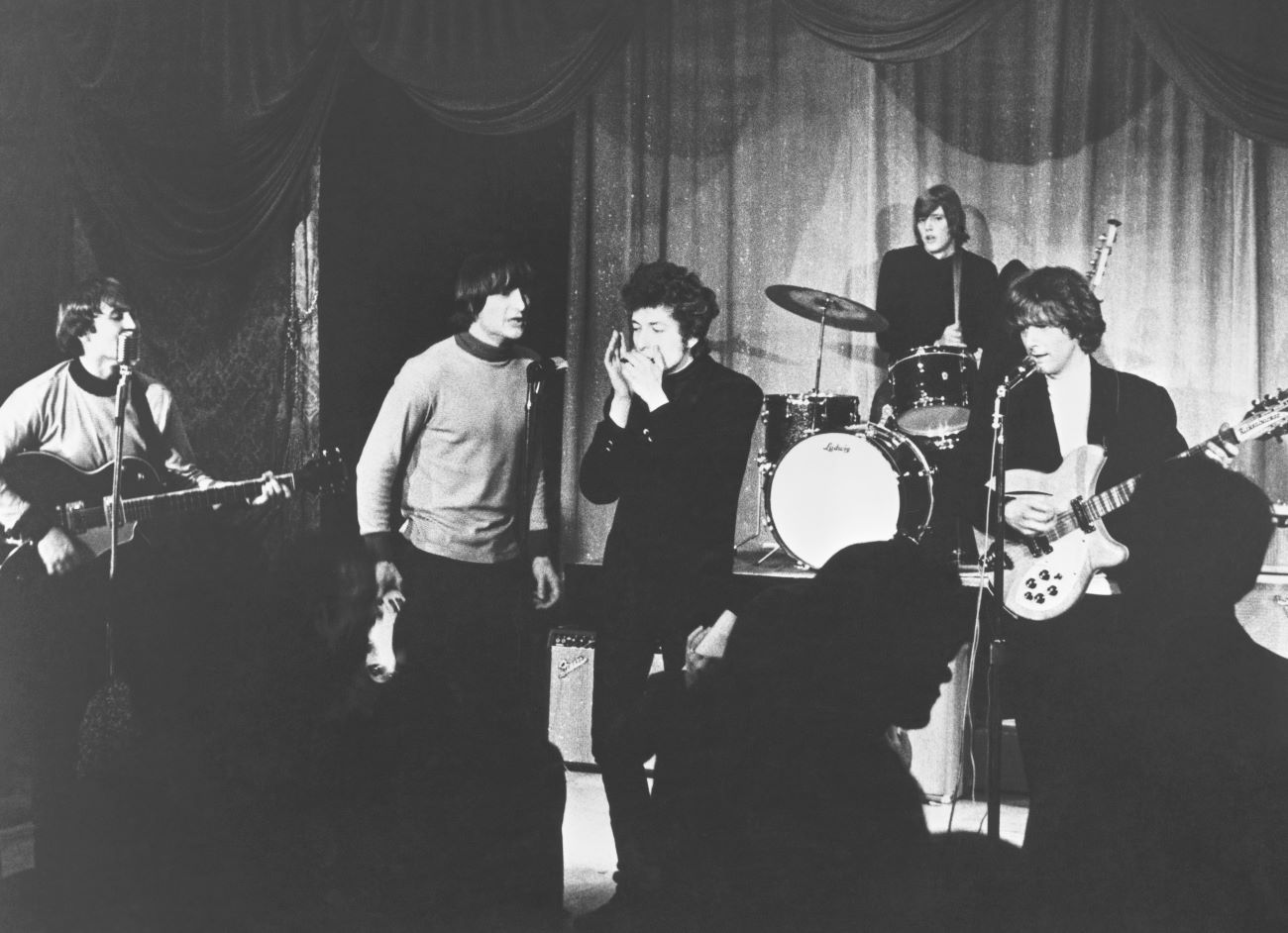 Per the LA Times, Crosby admitted that he found Dylan "crazy," but it worked for him musically.
"[Dylan is] crazy as a f***ing fruit fly," he said, adding, "you look at an artist and you have to look at their art. Their art speaks for them better than they do. That's where you see who they are. Not their bad-boy behavior."