Bob Dylan Traded a $750,000 Andy Warhol Painting for a Couch: It 'Was a Stupid Thing to Do'
Bob Dylan later regretted his decision to part with the Andy Warhol painting.
We all have made our fair share of poor choices, but Bob Dylan's "stupid thing" cost him $750,000. After meeting with Andy Warhol through a mutual friend, Dylan left with a pricey portrait of "Double Elvis," though he was completely unaware of its value.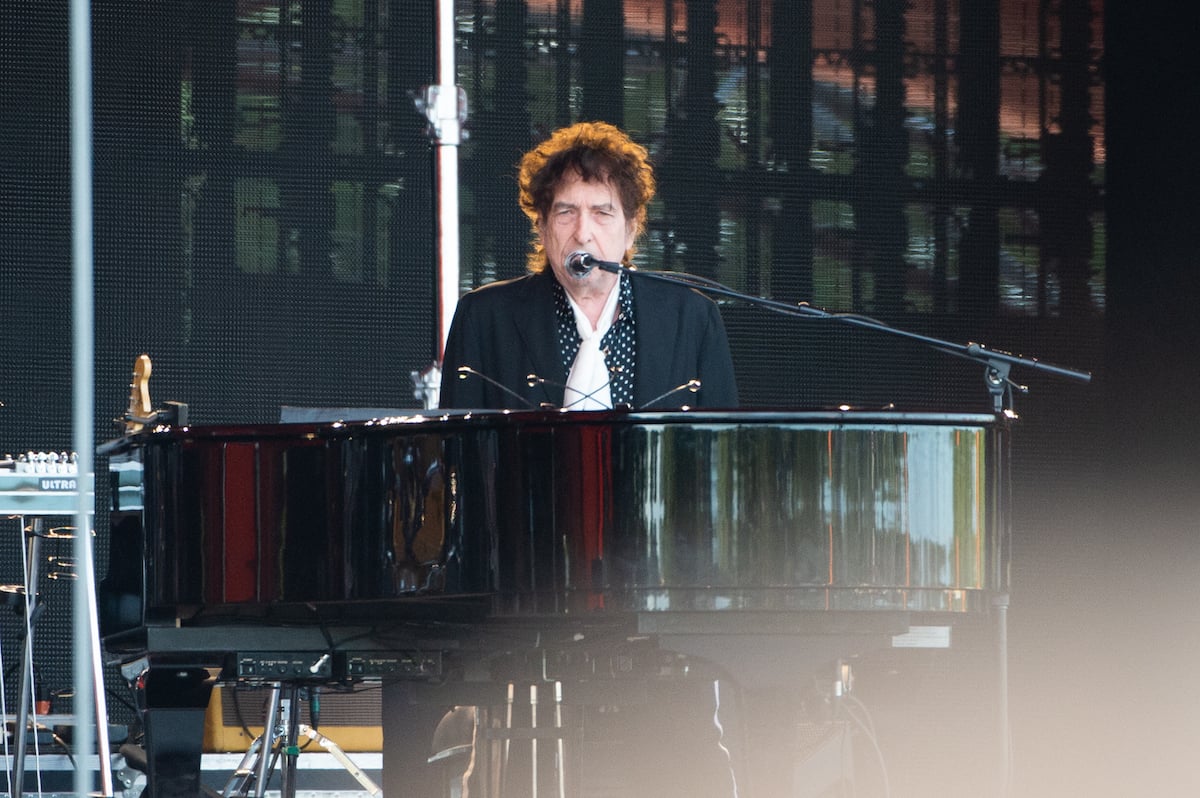 How Bob Dylan and Andy Warhol's paths crossed
It all started with Warhol's "screen tests" portraying various people in the '60s. "In these short films, Warhol created his own cache of Superstars," according to The Warhol. "Superstars are actors interesting enough to carry a film on their own — not by playing a particular role but simply by being themselves." 
Among these superstars invited to be one of Warhol's screen test subjects was none other than Dylan. According to Fred Bals, he was invited by filmmaker Barbara Rubin to do "two-minute silent movie portraits starring Factory regulars and outside celebrities." The accounts of the meeting are unclear, but it is said to have been in either 1965 or 1966.
Nonetheless, Dylan is said to have "sat sullenly staring into the camera for a few minutes and then was either given or appropriated (depending on the teller) a Warhol silkscreen of two overlapping images of Elvis Presley, part of what was known as the Silver Elvis series."
Considering the worth of such a painting, many have wondered why Warhol let Dylan have it in the first place.
Why Andy Warhol gave Bob Dylan the Elvis painting
According to Fred Bals, some "accounts have Dylan and Warhol doing a 'you're cool, man,' 'no you're cooler, man' potlatch dance around each other that ended with Warhol reluctantly giving the Elvis away."
Other accounts aren't as lighthearted. Some claim Dylan might have insisted on the painting as payment for his screen test, "hustling the painting down the freight elevator before anyone in Warhol's camp could object."
The exact accounts of how the transaction went down may not be publicly known. But it is a fact that Warhol admitted to giving the painting to Dylan, taking any form of theft of the table. Regardless, the rumors about how Dylan treated it are the most intriguing part of the story.
What Bob Dylan did with Andy Warhol's painting
Warhol fully believed Dylan would make it big. But Dylan allegedly didn't feel the same way about Warhol and was rumored to have done horrible things to the painting he gave him. "I heard rumors that he had used the Elvis as a dartboard up in the country," Warhol once said, according to Fred Bals.
Despite what Warhol heard, Dylan actually sold the painting to his manager. "I once traded an Andy Warhol 'Elvis Presley' painting for a sofa, which was a stupid thing to do," Dylan said, according to an issue of Spin. "I always wanted to tell Andy what a stupid thing I [did], and if he had another painting he would give me, I'd never do it again."
That being said, it looks like Dylan didn't destroy Warhol's gift. Instead, his manager's widow reportedly received $750,000 for the Double Elvis portrait, according to ElvisBlog. Hopefully that couch Dylan got was worth it.