Bob Dylan's 'Desire' Album Features Eric Clapton on Guitar for 1 Colorful Track
After dropping in on a '68 Beatles session to play guitar on "While My Guitar Gently Weeps," there was probably nothing that could intimidate Eric Clapton about a studio session. But the session he played on during the recording of Bob Dylan's Desire (1976) album wasn't quite as exclusive.
According to bassist Rob Stoner, they could barely fit everyone Dylan had invited into the studio. "They had opened up all the adjacent studios to accommodate all these hangers-on and buffet tables," Stoner told Rolling Stone in 2016. In the crowd was Clapton, who ended up in the credits on one of Desire's most colorful tracks.
Eric Clapton played guitar on the Bob Dylan song 'Romance in Durango'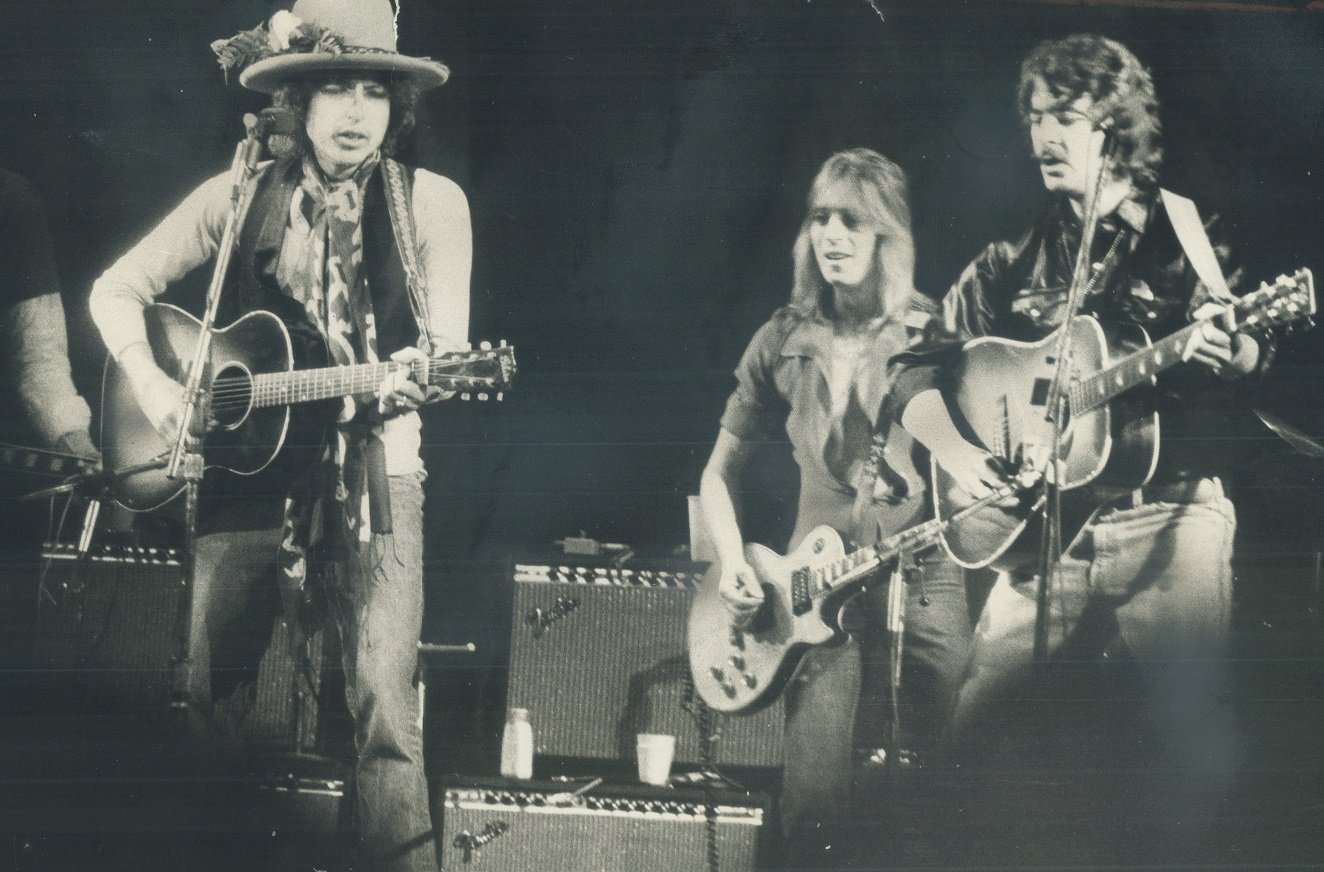 Stoner wasn't exaggerating when he described the battalion of musicians and groupies involved in the '75 Desire sessions. For the recording of "Romance in Durango," at least 20 performers and vocalists turned up in the credits.
While the most prominent participants (besides Dylan) are Scarlet Rivera on violin and Emmylou Harris on harmony vocals, Clapton counted among the five guitar players. Clapton recalled the chaotic feel of those sessions decades later.
"Dylan was trying to […] make music with new people," Clapton said (via Bob Dylan All The Songs). "He was just driving around, picking musicians up and bringing them back to the sessions." Clapton also didn't exaggerate: Dylan had invited Rivera to play after seeing her walking down the street with a violin case.
Jacques Levy reportedly wrote most of the lyrics to 'Romance in Durango'
Along with the different sound, Dylan also tried a different songwriting approach on Desire. He co-wrote lyrics to seven of the album's nine songs with Jacques Levy, a theater director who'd previously written with Roger McGuinn. If "Pistol shots ring out in the barroom night" ("hurricane") doesn't immediately scream Dylan, Levy's input is a reason.
As for "Romance in Durango," Levy recalled writing most of those lyrics. According to reports of Dylan singing off a lyric sheet at the sessions, that sounds believable enough. But it's a magical song, full of fascinating images and ideas. "Was it me who shot him down in the cantina?" Dylan sings at one point. And the Spanish phrases clearly tested him.
Musically speaking, the track's dreamy Mexican feel owes a lot to the guitar section. Clapton played a part in that, as did guitarists Perry Lederman, Neil Hubbard, James Mullen, and, on slide, Erik Frandsen.
Dylan and Clapton have collaborated several times over the years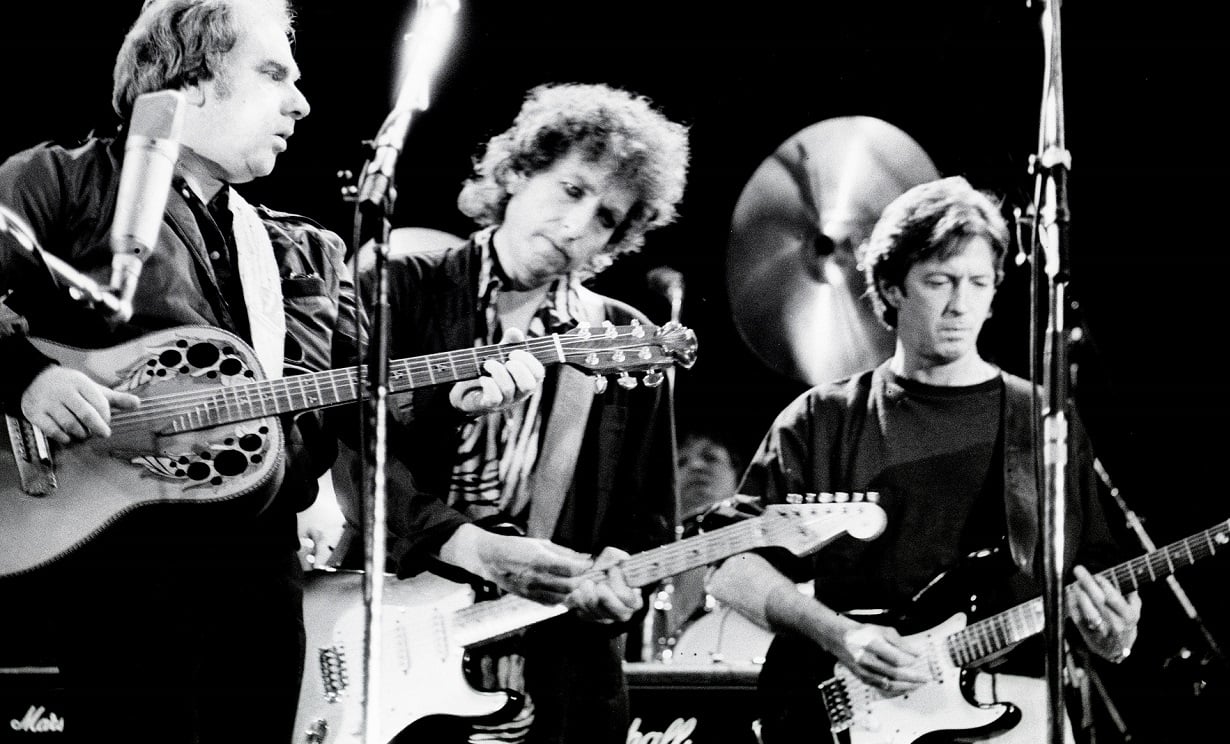 The summer '75 Desire sessions weren't the first time Clapton and Dylan's names were in the same sentence. Earlier that year, Clapton recorded a cover of Dylan's "Knockin' on Heaven's Door," which made some noise on the U.K. charts.
In '76, while Clapton was recording his No Reason to Cry LP, Dylan turned up and returned the favor with an appearance on at least one of the tracks. Dylan also gave Clapton the song "Sign Language" to record for that LP.
Later, Clapton covered other Dylan songs and, when Dylan celebrated 30 years of performing his music in the early '90s, Clapton showed up and performed with the man of the hour.