'Bob Hearts Abishola' Actor Edy Ganem Reveals How 'In Other Words' Reunited Her with Director Patrick Perez Vidauri and Writer Cristina Nava
Chuck Lorre's CBS sitcom Bob Hearts Abishola has brought several actors to viewers' attention, such as Tori Danner, who plays Morenike, and Edy Ganem, who plays bus driver Olivia. Edy Ganem has played one of the 'hot models' in It's Always Sunny in Philadelphia, a leading part on Lifetime's Devious Maids with Rebecca Wisocky, and several other roles. However, In Other Words reunited the actor with director Patrick Perez Vidauri and writer Cristina Nava, who she says helped push her career.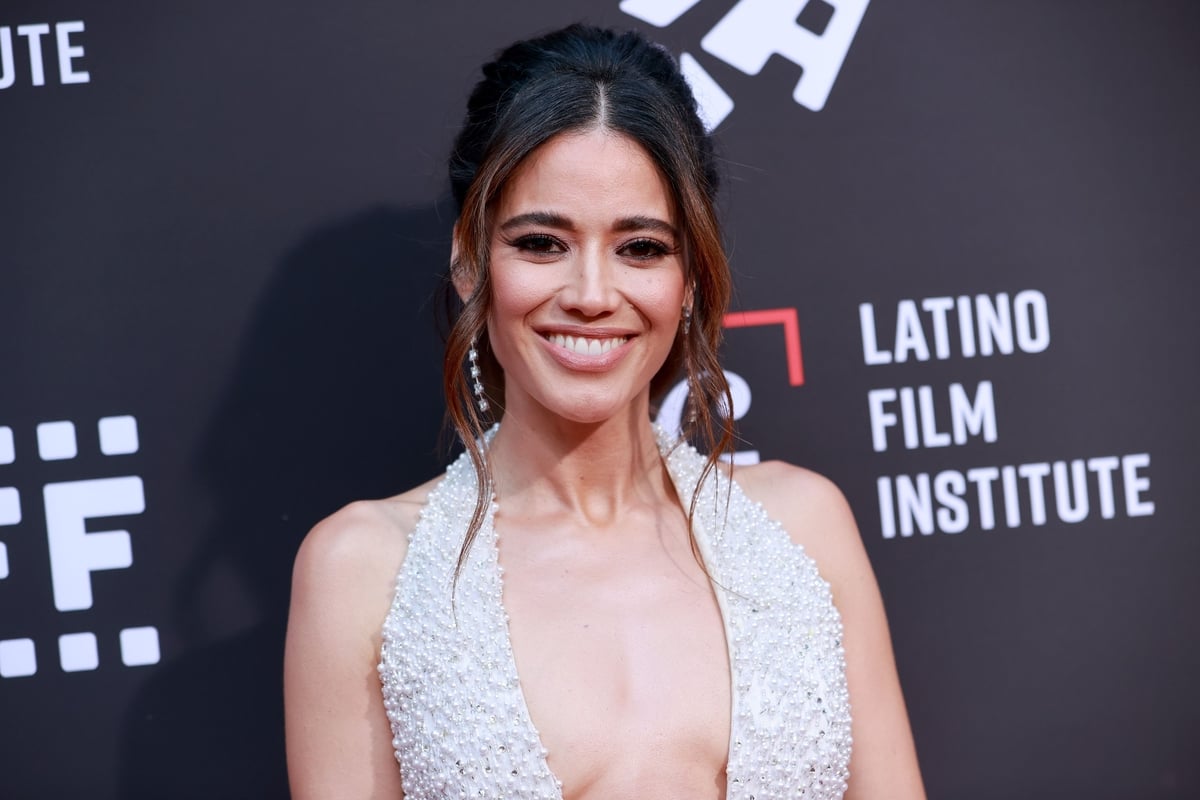 Who does Edy Ganem play in 'Bob Hearts Abishola' and 'In Other Words'?
In Bob Hearts Abishola Season 3, Matt Jones' Douglas runs into a difficult financial situation. He takes the public bus with his sister Christina (Maribeth Monroe) and mom, Dottie (Christine Ebersole).
He stepped away to the front of the bus, where he met the driver, Olivia, played by actor Edy Ganem. They chatted, and Jones and Ganem's characters even got flirty.
They hit it off, but already had something to work through in Bob Hearts Abishola Season 3, Episode 11. Douglas lied to hide the wealth he inherited from the family business MaxDot. However, bus driver Olivia gave him another chance, and fans are excited to see where the romance heads.
In Other Words cast Edy Ganem as Karina Salas in another romantic comedy that takes the characters to the hot country of Mexico.
When tech geek True Andrews (Bryan McClure) lands an investor for his matchmaking app, it matches him "with a beautiful girl who doesn't speak English." So he travels to Mexico "to prove his algorithm isn't screwy," IMDb states. And Ganem's Karina helps with all the translation issues.
'Bob Hearts Abishola' and 'In Other Words' actor Edy Ganem stayed in touch with the writer and director since she first started acting
Before she grabbed her role on Bob Hearts Abishola as Bob's (Billy Gardell) brother's love interest, one of Edy Ganem's first movie roles was  Patrick Perez Vidauri's Lola's Love Shack. And she mentioned how that film kept her in contact with the director and writer, Cristina Nava.
"I got to work before with Cristina and Patrick, the writer and the director [of In Other Words]. I've known them since I first moved," Ganem told LRM Online. "I literally hadn't done anything, and they gave me one of my first opportunities in a movie they were doing at the time."
And I had such a blast doing that movie. I stayed in touch with them," Ganem continued. "I've done other things ever since, smaller projects. And then Cristina and Patrick approached me and they said 'we're writing this new movie. It's a romantic comedy.' I love romantic comedies, of course."
It seems fitting that Edy Ganem loves romantic comedies, since a few months after In Other Words came out, CBS renewed Bob Hearts Abishola for season three. Ganem debuted as bus driver Olivia in Bob Hearts Abishola Season 3, Episode 6.
The 'Devious Maids' and CBS actor found the script 'hilarious and super cute'
With actor Edy Ganem starring in roles as a love interest in several projects, it seems fitting that just before joining the Bob Hearts Abishola cast, she starred in a film she found "hilarious and super cute."
"[Cristina] sent me the script and I read it," Ganem said. "I thought it was hilarious and super cute, unexpected. It has a great twist including the language and all that. So, I really enjoyed reading it, and the rest is history."
Ganem has come a long way from Lola's Love Shack, but the connections she made helped her push her career even further.
Fans can catch Edy Ganem on Bob Hearts Abishola Monday nights at 8:30 pm EST. You can also watch it on streaming services like Paramount+.