'Bob Hearts Abishola': Actor Gina Yashere had 1 Demand Before Joining Chuck Lorre on the Show
The CBS show Bob Hearts Abishola deals with an American man falling in love with a Nigerian woman and the culture clash that ensues. The Big Bang Theory creator Chuck Lorre could have taken charge himself, but he brought in British comedian Gina Yashere as a consultant. However, she had some ground rules for Lorre before joining the CBS sitcom's cast.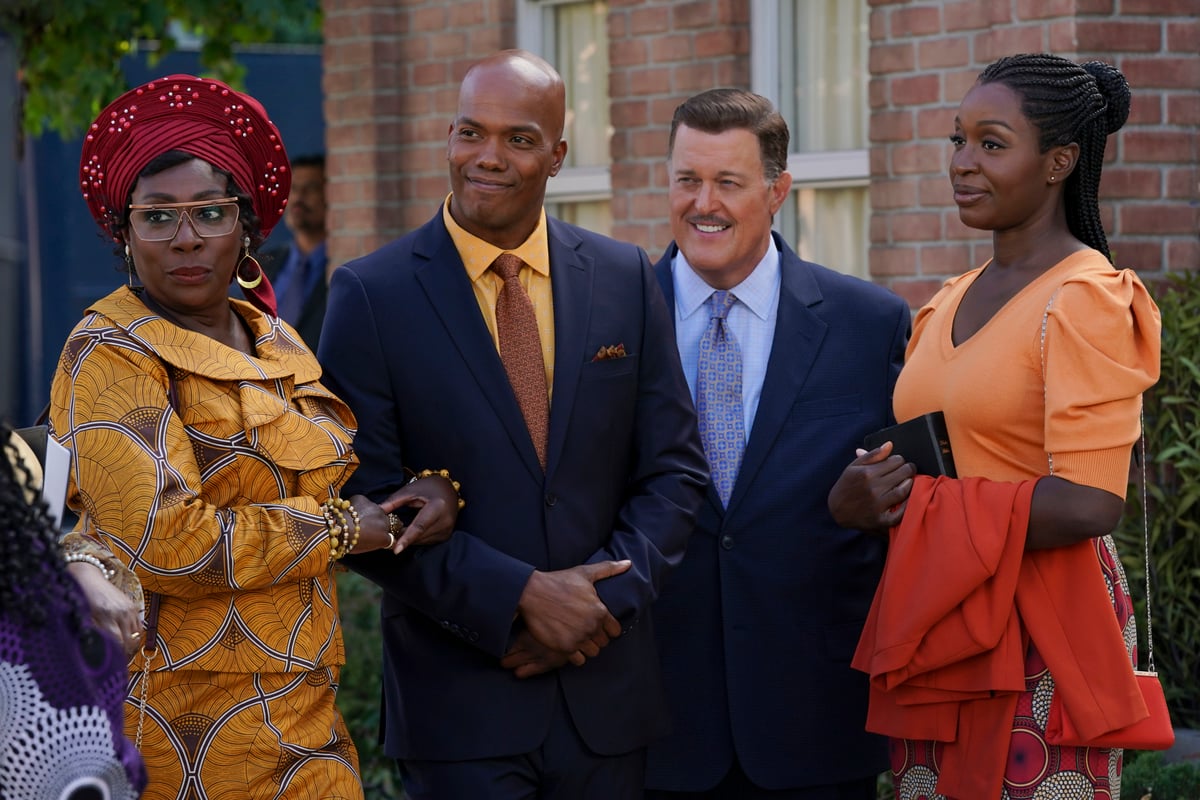 Gina Yashere was shocked that the 'Bob Hearts Abishola' writers contacted her
When the Bob Hearts Abishola writers contacted Yashere, she did not expect it. Lorre, Eddie Gorodetsky, and Al Higgins found Gina Yashere on Google while searching for Nigerian comedians.
"My stand-up came up, me talking about my mom on stage in London somewhere, and they were like 'Get her over here for a meeting!'" Yashere said on The Wendy Williams Show.
They brought her on as a consultant on the show. While she was born in London, both her parents were Nigerian.
"What really surprised me is the fact that these guys were forward-thinking and self-aware enough to go 'You know what? We want to make this show about Nigerians, but we're white guys; we need someone to help us from the culture,'" Gina Yashere said at the Bob Hearts Abishola panel in 2019 PaleyFest.
Yashere revealed that she gave Lorre a list of demands before joining the CBS sitcom
Yashere and Lorre both know the way African cultures have seen portrayal in movies and TV shows. They both knew what they wanted to avoid with Folake Olowofoyeku's character and family.
"There are a lot of arrogant people in the past that have not done that. They just go, 'Oh, no, we can write for these people, it's fine!' and that's why you've got these horrible, one-dimensional tropes and stereotypes of people that have pervaded TV and movies for years," Yashere said.
She went on to compliment the writers for consulting people within the culture, like herself.
"So that was a beautiful thing because Chuck didn't have to do that. He's a very powerful guy. He's made some great shows. He could've just said, 'You know what? I'm gonna give it a go. I'm a great writer. I can do this.' The fact that he just went 'No, we need to do this [right].'"
However, Yashere had some rules for Lorre in writing the CBS sitcom.
"I did make some demands," Yashere said. "When I first met the guys, I said, 'If we're making this show about Nigerians, the lead actress has to be Nigerian. And so they did."
Gina Yashere wanted authentic Nigerian people working on 'Bob Hearts Abishola'
Lorre and Yashere took things a step further. Besides actors like Christine Ebersole and Billy Gardell, several Bob Hearts Abishola cast members came from Nigeria.
"She was going to be a consultant. [She] flew over from England to spend a couple of days with us and talk us through what she thought we could be doing, and after a couple of days, we went 'let's see if she'll stay with us!'" Chuck Lorre said at the 2019 PaleyFest.
Everyone involved wanted to portray something real. Many shows tackle culture clashes, such as another CBS sitcom, The Neighborhood. However, few shows tackle as radical differences as American vs. Nigerian culture.
Yashere's list of demands for portraying Nigerian culture only elevated the show. And with her appearing as a series regular as Kemi, she plans to stick around for a while.