'Bob Hearts Abishola': Comedian Yvonne Orji Said Gina Yashere 'Left Me For New York' After Trying to Write a Pilot Together
The CBS sitcom Bob Hearts Abishola co-creator Gina Yashere appeared on The Ellen DeGeneres Show on Nov. 19, 2021. However, instead of Gina Yashere talking to DeGeneres, guest host Yvonne Orji interviewed the Bob Hearts Abishola actor instead. They reminisced about how they became friends and even tried writing a pilot together. However, Orji said that Yashere left her for New York.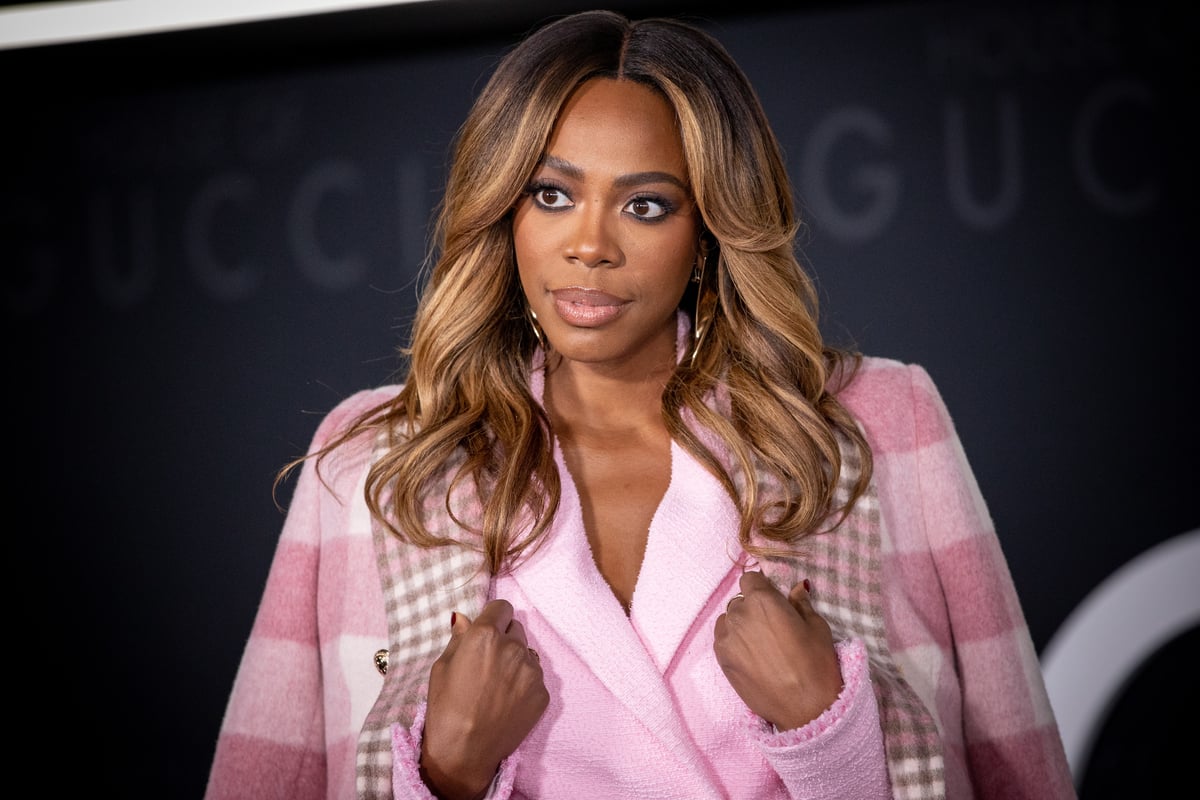 Gina Yashere and Yvonne Orji 'go way back'
Yvonne Orji guest-hosted The Ellen DeGeneres Show with Bob Hearts Abishola actor Gina Yashere appearing after Hailey Bieber. The two women appearing felt like a historic moment to them, since they both came from Nigerian parents.
"Look at us! Two Nigerian girls at The Ellen Show," Orji said. "I feel like this is history being made."
And Yvonne Orji and Gina Yashere were glad to make history together since their friendships extended back several years.
"We've known each other for a little while, we go way back," Orji said, and the Bob Hearts Abishola actor agreed.
"[We go] way back, when I first came from England to LA, we used to hang out, we used to do shows together," Yashere said. "We even tried to write a pilot together."
While they did not expand on what the two comedians brainstormed for the pilot's content, Orji had some strong feels about the script.
"We did," She said, "and then you left me for New York!"
Yashere said that Orji joined the 'Insecure' cast because she left
Chuck Lorre discovered Yashere through her stand-up, meaning she could think quickly on her feet. She said "It was for your own good, Yvonne." The remark made The Ellen DeGeneres Show guest host sputter out a laugh.
"If I hadn't left you behind, you wouldn't have gotten Insecure," Yashere said. "That's the story I'm telling."
Orji joined the Insecure cast as Molly Carter, the first episode debuting in Oct. 2016. Even though the two women argued over an event long in the past, Orji still had some words on the matter.
"Oh, that's not the story I remember," Orji told the CBS sitcom actor. "We had a script and then you come back later and you're like 'I saw the show!' That's not very nice."
The 'Bob Hearts Abishola' actor countered by saying how they both found success
While we might never know how Yashere and Orji's script might have taken off, the Bob Hearts Abishola actor thinks it all worked out for the best.
"But then you were on a show," Yashere said about Orji starring on Insecure. "And now you're a star! You're hosting Ellen!"
"Touché," The Ellen DeGeneres Show guest host laughed. They talked about how Yashere struggled to break into the arts growing up, especially with a mother who wanted her to study medical sciences.
However, after Gina Yashere broke into television and shows and joined the Bob Hearts Abishola cast, Yvonne Orji said that her mom was super proud of her.
While they could only speculate on what could have come of that pilot, Orji and Yashere remained friends since they met.