'Bob Hearts Abishola' Actor Folake Olowofoyeku and David Bowie Rocked Out Together in 2 Music Videos
While the CBS' sitcom Bob Hearts Abishola fans know Folake Olowofoyeku as the titular Abishola, she also performs in music. And one fact she tends to drop on people suddenly is that Folake Olowofoyeku and David Bowie performed together. The two played together more than once, too.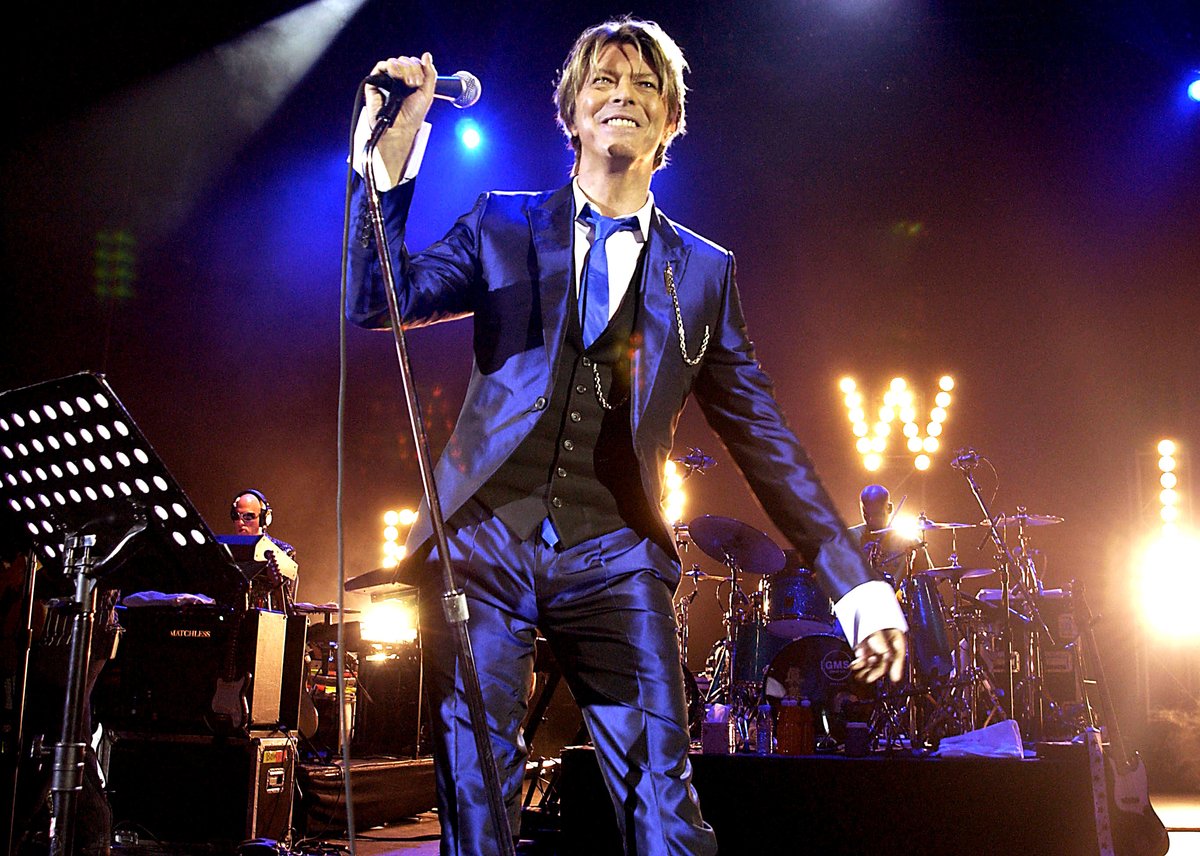 Folake Olowofoyeku played bass for David Bowie
When Bob Hearts Abishola first started, Billy Gardell and Olowofoyeku appeared for several interviews. The Real co-host Jeannie Mai asked Folake Olowofoyeku about her involvement with David Bowie.
"You once played bass for one of my favorite artists, David Bowie," Mai said. "Do you remember that? Tell me about that."
Olowofoyeku smiled, saying she did remember her musical team-up very well.
"It was a regular audition process," she recalled. "I didn't know who the artist was going to be. And finally, they told us, and he wanted us to play the exact music as it was recorded."
Then, the Modern Family actor secured the part. Rehearsals for the performance with Bowie began.
"He would visit us in the studio while we were rehearsing," she said. "And the first time I met him, I just remember thinking, 'wow, he smells great!'" 
Folake Olowofoyeku revealed her David Bowie connection during lunch on the 'Bob Hearts Abishola' set
After the 'he smells good' line, Billy Gardell piped up with his own story about Folake Olowofoyeku and David Bowie after everyone calmed their laughter.
"She dropped that on us at lunch one day, by the way," Gardell laughed. "Somebody showed an Instagram picture, like 'Are you playing with David Bowie?'"
At the time she performed with Bowie, she could not reveal much about the music videos. However, she did post a few clips online.
The CBS cast, including Christine Ebersole, Matt Jones, and Maribeth Monroe, had no idea about her collaborating with Bowie.
Gardell noted that the actor played it cool. "She's like 'I'm going to get coffee,'" he recalled. "[We said] 'alright.'" Gardell mimed the wave they gave her as she left the conversation that day.
The Real hosts laughed again. While Olowofoyeku has built her success since emigrating to America in 2001, she remains humble.
However, the interviews did not reveal which songs and music videos the CBS sitcom actor helped perform.
What were the two music videos the 'Bob Hearts Abishola' actor played in?
In a separate interview, Folake Olowofoyeku talked about her two music videos with David Bowie.
"So I worked on two of his music videos, it was The Stars (Are Out Tonight) and The Next Day," she told Afterbuzz TV.
After The Stars (Are Out Tonight), she then came back to work on The Next Day.
"I was just happy to work with him again," she said. "Everyone involved with that production was awesome, and he had all of us back."
She admitted that she posted a few pictures on social media. These same photos likely turned into the same ones shared around the Bob Hearts Abishola set.
The actor came a long way since her performances in Bowie's music videos. Who knows where her career could take her next.
RELATED: Cedric the Entertainer's 'The Neighborhood' and 'Bob Hearts Abishola' Episode 6 Won't Return at Their Usual Time