'Bob Hearts Abishola': How Old is Travis Wolfe Jr., Who Plays Abishola's Son, Dele?
Some actors start in the entertainment business right out of the nursery. However, the Bob Hearts Abishola actor Travis Wolfe Jr., who plays Abishola's son Dele, did not start that young. While he has appeared in several shows like Cedric the Entertainer's The Neighborhood and Grown-ish, fans wonder how old Wolfe Jr. is.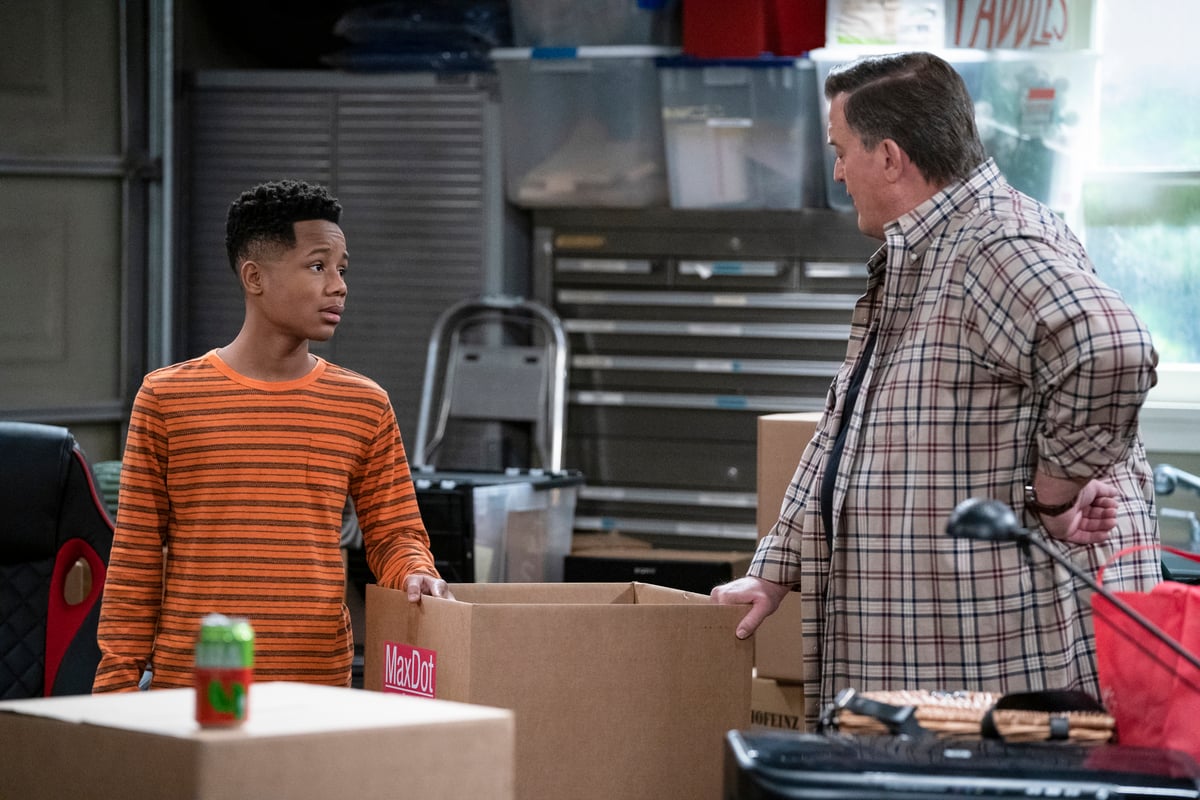 What age was Travis Wolfe Jr. in 'Bob Hearts Abishola' Season 1?
Bob Hearts Abishola Season 1 aired Sept. 23, 2019, and Travis Wolfe Jr. played Dele for the first time in the pilot.
Wolfe Jr. was born on Apr. 16, 2006, meaning he was only 13 when Bob Hearts Abishola Season 1 aired.
His first major acting role came four years before the CBS sitcom. He appeared in The Mind of a Murderer in 2015.
CBS confirmed that "Thirteen-year-old Travis Wolfe, Jr. has been a hip-hop break-dancer since he was 6. After booking his first audition for a television news promo, Wolfe, Jr. knew he was destined to be an actor."
Since then, he appeared in the award-winning Beyond My Skin, The Neighborhood, and Raven's Home.
He moved from Philadelphia to LA with his parents shortly before the series began. He intended to "pursue his career in acting and his 17-year-old sister, an award-winning filmmaker, could expand her production company," CBS said.
How old is Travis Wolfe Jr. in 'Bob Hearts Abishola' Season 3, 2021?
Bob Hearts Abishola Season 3 started on Sept. 20, 2021, with Billy Gardell and Folake Olowofoyeku's characters heading to Nigeria. They planned to take Wolfe's Dele back from Abishola's ex-husband, Tayo.
Partway through Bob Hearts Abishola Season 2, Travis Wolfe Jr. became age 15 in April.
If season 3 runs for around 20 episodes, then he will turn 16 by the end of its third season. However, his role has temporarily reduced, as Abishola and Bob decided to leave Dele in Nigeria.
However, Wolfe has continued appearing in video calls to Folake Olowofoyeku's Abishola, reporting his studies.
How old is Abishola's son, Dele in the CBS sitcom?
While the Bob Hearts Abishola cast continues to age, time for their characters move slower. If Wolfe Jr. turns 16 in April 2022, does that mean Dele will also be of driving-age by the end of season 3?
Dele's age in Bob Hearts Abishola Season 1 synced with Travis Wolfe Jr., being between 12 and 13. While characters have not commented on his age, it can be assumed that Wolfe Jr. and Dele's ages reflect each other.
As fans wonder about Bob Hearts Abishola Season 4, could we see episodes dealing with Dele getting older?
If CBS chooses to renew the show, which seems likely thanks to increasing viewership, it remains possible to see Folake Olowofoyeku's Abishola raising an older Dele as the show progresses.