'Bob Hearts Abishola': How Tall is Actor Folake Olowofoyeku — Height in Inches and Centimeters
Bob Hearts Abishola stands out among other sitcoms with several Nigerian actors. Fans might notice that one of the lead actors towers over some of her co-stars in the show. Is Folake Olowofoyeku's height smaller than you think, or is she as tall as a Wonder Woman Amazon?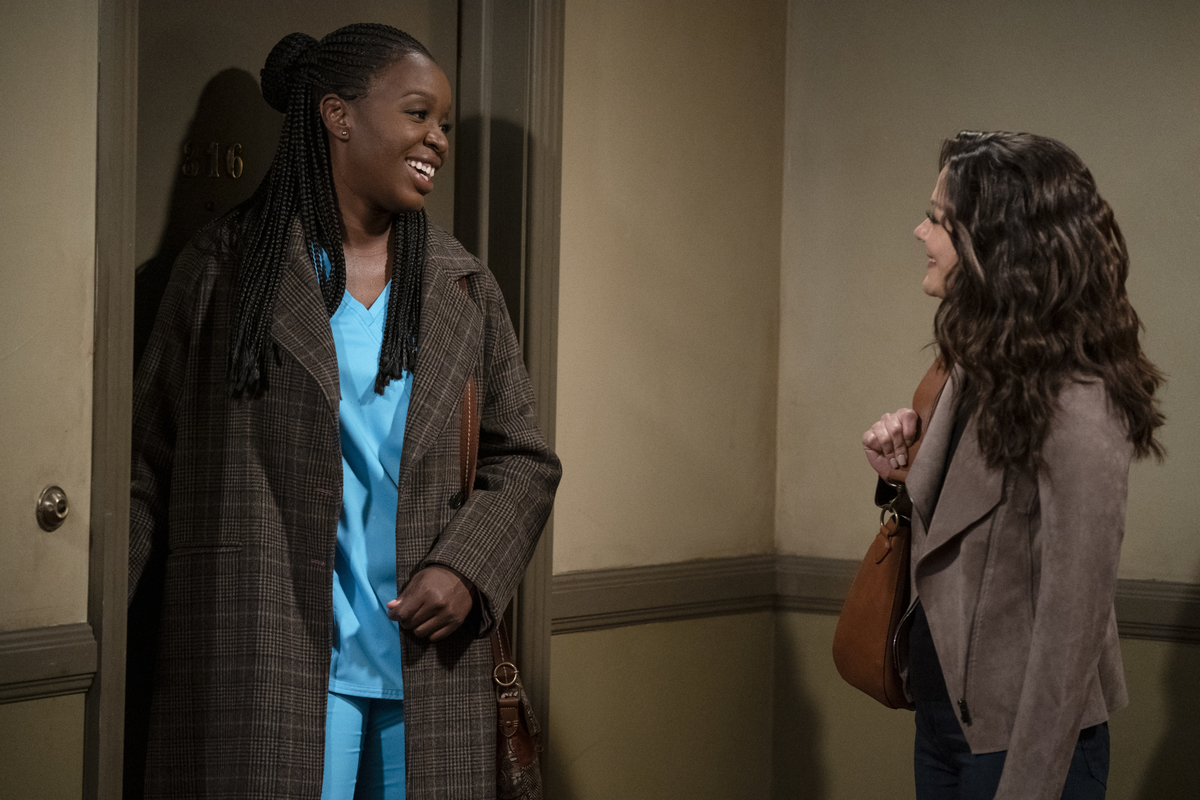 Folake Olowofoyeku's height reaches almost 6 ft
In Chuck Lorre's Bob Hearts Abishola, Olowofoyeku looks like she would need to duck under most doorways. She is far from a short woman.
According to most online sources, like SuperStarsBio, Folake Olowofoyeku's height is 5'11". She nearly breaks 6 ft, making her tall even among the average male in America (5'9").
Then for a quick conversion, that makes Olowofoyeku 71 inches, 180.34 centimeters, or 1.8 meters tall.
Most people in America might find themselves looking up to the actor. However, how does she stack up against her co-stars in the CBS sitcom?
How tall is Folake Olowofoyeku compared to her co-stars' heights?
Surprisingly, rather tall actors star in the Bob Hearts Abishola cast. Several of Olowofoyeku measure around her height, while some even surpass her.
The other titular lead, Billy Gardell as Bob Wheeler, stands closest to Folake Olowofoyeku's height. He reaches her height exactly at 5'11". 
The actor falls between her aunt and uncle, played by Shola Adewusi and Barry Shabaka Henley. According to HeavyNG, Adewusi stands a bit shorter than Olowofoyeku at 5'9" (1.75 m). Henley, however, measures a few inches taller than her at 6'2" (1.87 m).
Bob's sister, Christina (Maribeth Monroe), stands at 5'7" (1.7 m), a few inches below Folake Olowofoyeku's height. Bob's mother, Dottie (Christine Ebersole), measures 5'10" (1.77 m). However, since she spends most of the series in a wheelchair, her height remains difficult to tell.
However, Gardell's brother in the show, Douglas (Matt Jones), stands as one of the tallest actors in the main cast. He measures 6'4" (1.9 m), making him taller than every central member of both families in the show.
Does Abishola's son, Dele, take after her height?
As the youngest Bob Hearts Abishola cast member, Travis Wolfe Jr., who plays Abishola's son, Dele, comes as the shortest compared to Folake Olowofoyeku's height. He stands at 4'1" (1.24 m).
Since Wolfe is still growing, Dele will likely grow up on the show as well. It will be interesting to see if Dele takes after his mother's height.
No official height records online remain available for Dayo Ade, who plays Dele's biological father, Tayo. However, in stills from the show, he looks to be the same height as Abishola.
While Olowofoyeku definitely seems tall compared to the average person, Bob Hearts Abishola cast has several tall actors working on the set.
RELATED: 'Bob Hearts Abishola': Who Is the Flirty Bus Driver, Olivia, in the New Season 3 Episode?