'Bob Hearts Abishola' Actor Matt Jones Can't Say Folake Olowofoyeku's Last Name
'Bob Hearts Abishola' actor Matt Jones admitted that he tried to get the hang of pronouncing Folake Olowofoyeku's last name, but continued to struggle to say his co-star's full name
When Gina Yashere joined Chuck Lorre on the CBS sitcom Bob Hearts Abishola, she had one demand. At least 50% of the Bob Hearts Abishola cast had to be Nigerian actors. It starred Billy Gardell, Matt Jones, Folake Olowofoyeku, and several others. While it marked an unprecedented win for diversity in American TV, Jones found a particular hurdle with Olowofoyeku's last name. He admitted that he could not say it right even though he had tried.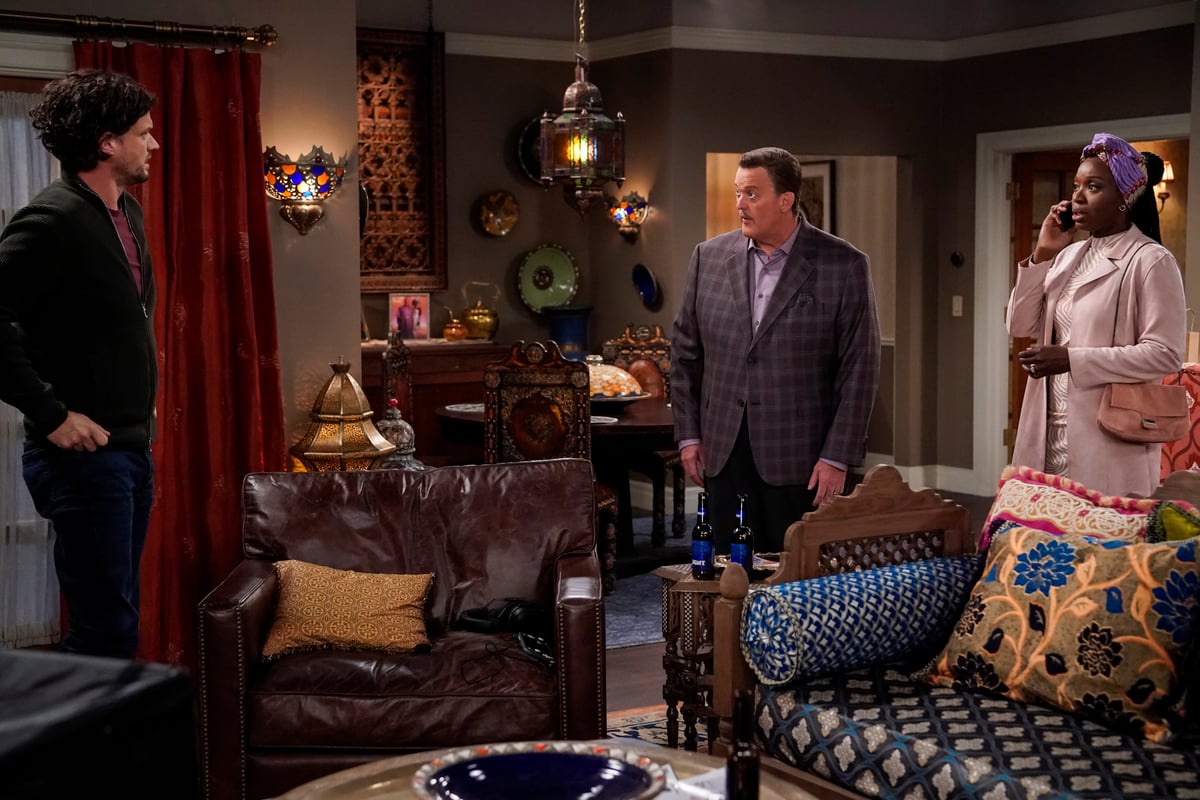 How do you say the 'Bob Hearts Abishola' actor's name?
The lead actor has a difficult name for American fans of Chuck Lorre's Bob Hearts Abishola. While her first name only has three syllables, her last name carries six.
Breaking her name down into syllables looks like this: Fo-la-ke O-lo-wo-fo-ye-ku.
Her first name can be broken down to sound like 'foe,' then 'lah,' then 'kay.'
Her last name remains trickier. It sounds like 'oh,' then 'low,' then 'whoa,' then 'foe,' then 'yay,' and finally 'coo.'
Several interviewers have struggled to say her name correctly, needing to rehearse before having the actor guest star for a talk.
However, some American co-stars unfamiliar with Nigerian names struggle the most. Matt Jones, who starred on several CBS sitcoms, admitted he has difficulty saying Folake Olowofoyeku's last name.
An interviewer asked if Matt Jones could pronounce Folake Olowofoyeku
Matt Jones, Folake Olowofoyeku, and Billy Gardell started on Bob Hearts Abishola Season 1 in September 2019, airing after Cedric the Entertainer's The Neighborhood. In a Bob Hearts Abishola video, Jones talked about his history starring in six different CBS shows. The interviewer asked about his Nigerian co-star and if he could say her full name.
"I can't say Folake's last name," he said. "I'm trying so hard. Can you say it?"
However, his challenge backfired when the interviewer did say her last name correctly.
Matt Jones tried to sound out the name, pronouncing 'Folake Olowofoyeku' one part at a time. However, he fumbled over the letters.
The interview continued, but it cut back to his attempts to say her name. He even became so frustrated that he laughed a curse under his breath.
Matt Jones managed to pronounce Folake Olowofoyeku correctly by the end of his interview
Jones talked about his co-star Billy Gardell and how they clashed over their favorite football teams. He went on to talk about why fans should watch Bob Hearts Abishola.
"Honestly, I've never seen a show like it. It's very unique," Jones said. "It's doing some weird stuff; I love it."
By the end of the video, though, it seemed like Matt Jones might not get the hang of pronouncing 'Folake Olowofoyeku.' However, he managed to get through Folake's last name at least once, impressing the interviewer.
With his difficulty pronouncing her name, it's no wonder his character Douglas nicknamed Tony Tambi's Chukwuemeka to 'Chuey.' It likely made things easier for other American actors like Maribeth Monroe and Christine Ebersole.
Hopefully, his possible love interest, bus driver Olivia, has a name easier for Jones to say, rather than trying to figure out how to pronounce it.