'Bob Hearts Abishola': The Powerful Reason CBS Creators Chose the Name Abishola
Bob Hearts Abishola' has a unique title, and co-creators Gina Yashere, Chuck Lorre, Al Higgins, and Eddie Gorodetsky chose the Abishola name, which has an impactful meaning.
The CBS comedy Bob Hearts Abishola has one of the most unique names in television. Folake Olowofoyeku plays the Nigerian Abishola, but the character's name comes with more than just a unique sound. Co-creator Gina Yashere selected several names for Chuck Lorre to choose for Bob's (Billy Gardell) love interest.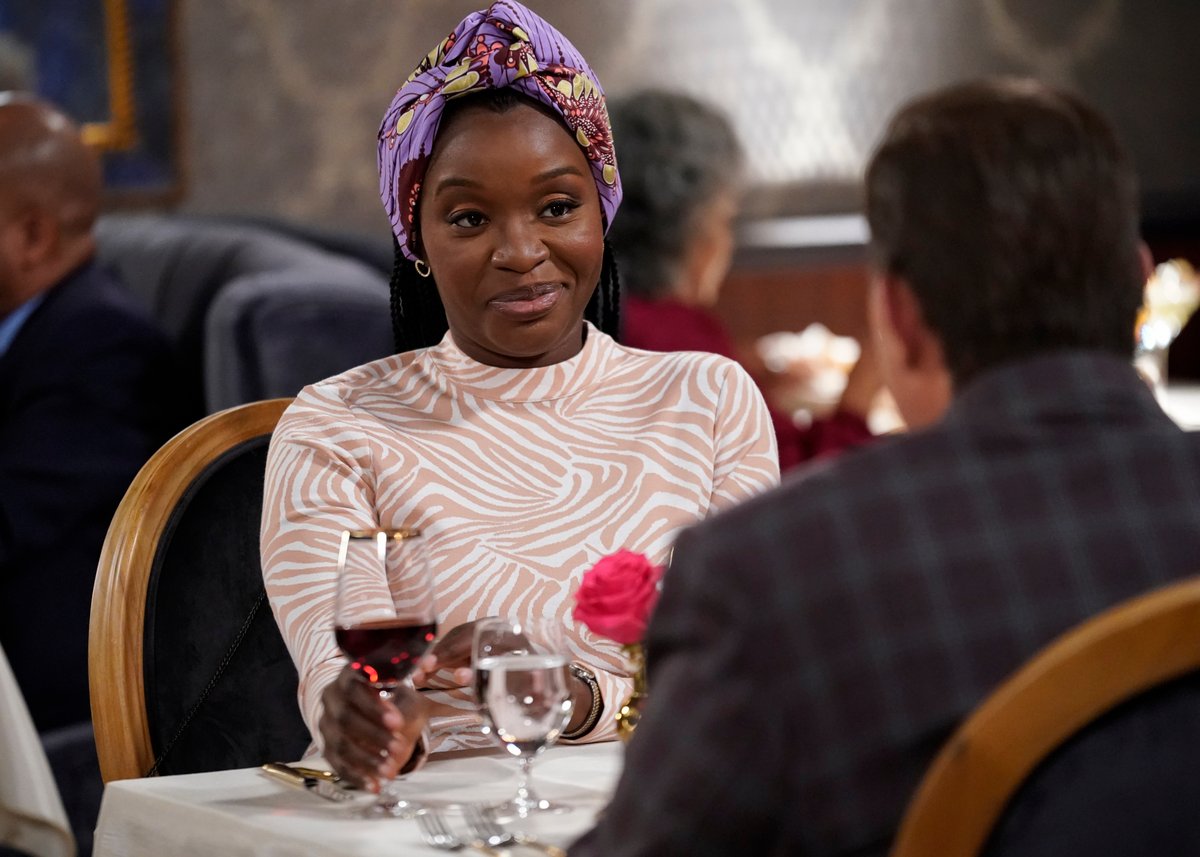 Writer Al Higgins originally planned to give Folake Olowofoyeku's character the name 'Lupita' instead of Abishola
When Lorre, Al Higgins, and  Eddie Gorodetsky first came up with the show, they knew they needed help. They found comedian Gina Yashere, who came from two Nigerian parents.
"They were like, 'We need a Nigerian female comedian to help us create this thing. Al and Eddie just kind of, went away and just typed into Google. My stand-up came up, me talking about my mom on stage in London somewhere, and they were like 'Get her over here for a meeting!'" Yashere said on The Wendy Williams Show.
Gina Yashere helped bring in writers and real Nigerian actors to play characters. In addition, she also helped them iron out details, specifically Abishola's name.
"Yashere told the TCA (Television Critics Association) crowd that co-creator Al Higgins erroneously pitched the name 'Lupita,' and the comedian was quick to shut him down over why that wouldn't be proper nomenclature for the area," Cinemablend reported.
To assist the situation, Yashere compiled a list of Nigerian names for her fellow co-creators to choose from for Folake Olowofoyeku.
They chose the name 'Abishola,' which means 'born to wealth' and 'born to guide'
Yashere presented the others with her list. If they planned to have Nigerian characters and even film in Lagos, she wanted the culture represented right.
"So I was like, 'Here is a list of Nigerian names. Pick one of these,'" Yashere said. "And we settled on Abishola, which is a nice name. It had a nice meaning which means 'born to wealth, born to guide, look after wealth.'"
Yashere kept in mind that the name had to work for American audiences since the show would air primarily for an American audience. However, fans got used to the Abishola name and her accent.
"Yes," Yashere continued. "Beautiful name and not too complicated for the American palate once you get used to it."
Chuck Lorre likes how it contrasts with Billy Gardell's simple-sounding 'Bob' name
While Yashere liked the name Abishola for the meaning, Lorre commented that he liked how it stood "in stark contrast" to Bob Wheeler's name. While Abishola's family has Nigerian names, Bob has brother Doug (Matt Jones) and Christina (Maribeth Monroe).
"And it's such a stark contrast to the monosyllabic Bob. It's a lovely, melodic, poetic name," Lorre said about Abishola's name. "Bob is a sound."
On Abishola's side of things in the CBS sitcom, her Aunti Olu and Uncle Tunde go by nicknames to make things easier on American audiences and actors. Almost all American characters call Tony Tambi's Chukwuemeka' Chuey.'
Matt Jones has confessed he has trouble saying co-star Folake Olowofoyeku's name.
However, Abishola's name gave the CBS sitcom a unique title that sets it apart even more from other shows on broadcast TV.