'Bob Hearts Abishola' Season 3 Reveals Major Tension Between Billy Gardell and Christine Ebersole's Characters
CBS' Bob Hearts Abishola Season 3 Episode 4 "Old Strokey" finally brought some of Bob's worst fears to life. The comedy series saw the cast return to America after Bob and Abishola's wedding. Now that the two can spend time as husband and wife, tension with his mother bubbles to the surface.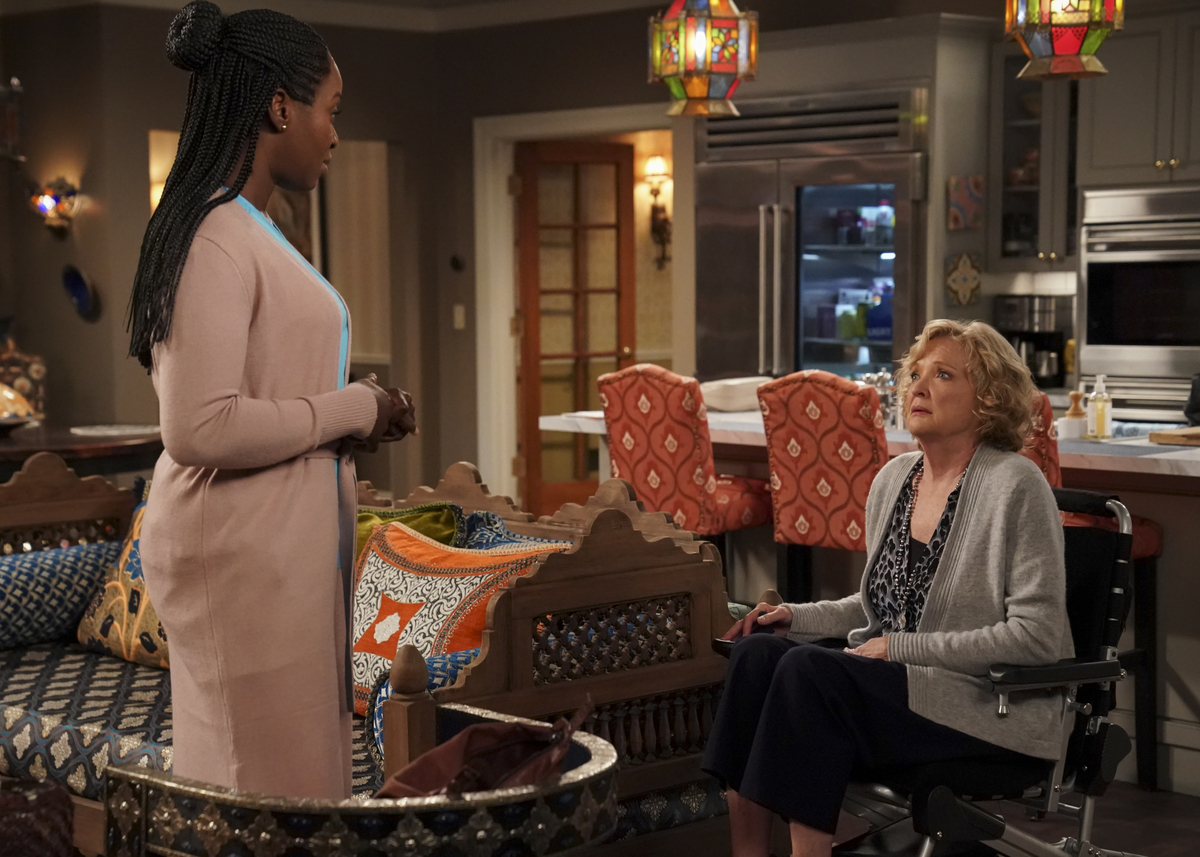 Billy Gardell's character worried about this issue before 'Bob Hearts Abishola' Season 3
Long before Abishola (Transparent's Folake Olowofoyeku) agreed to marry Bob (Mike & Molly's Billy Gardell), they worried about Bob's mom staying with them.
Dottie (One Life to Live Christine Ebersole) suffered a stroke early on in the show. Abishola checked in on her during her recovery. While she healed, she moved in with her oldest son, Bob.
However, as time went on and the romance between Bob and Abishola grew, tension arose between Gardell and Ebersole's characters. Bob could not deal with trying to live a married life with his mother in the next room.
Now that Bob and Abishola's wedding ceremony ended, those fears finally came to life. The One Life to Live actor pestered them first thing in the morning in the episode. Bob found himself, understandably, annoyed.
Ebersole's Dottie decided to run away
Bob's focus centered on his new wife in the Bob Hearts Abishola Season 3 episode. This pushed Ebersole's Dottie to some drastic measures.
The episode description from Viacom CBS Press Express reads, "With Bob and Abishola settling into married life, Dottie feels pushed aside and decides to run away from home; Goodwin and Kofo bring a domestic dispute to MaxDot."
While still wheelchair-bound, Dottie refuses to stand idly by. She grabbed a bottle of alcohol and snuck out the front door with little pushback.
Bob and Abishola, who were out on a date at the time, came home shocked to find Dottie gone.
They should have expected as much since they left Bob's irresponsible brother Douglas (Breaking Bad's Matt Jones) in charge.
Suddenly, Bob found his worst fear of married with his mom living next door turned into a nightmare of her possibly not living anywhere.
However, Abishola's aunt and uncle ended up with the missing Dottie, helping her feel better about her son splitting attention between Abishola and her.
'Bob Hearts Abishola' Season 3 looks to explore Bob and Abishola navigating married life
In an interview with CBS, Gardell and Olowofoyeku talked about how the Bob and Abishola wedding will lead to more plot down the line.
"It's incredible, man, we're very, very blessed that we found our audience very early, and it has just grown since then," Gardell said. "It's going to be a new launching point for us to go our next few years, so it's really, really exciting to be a part of this."
Some fans questioned if Bob Hearts Abishola Season 3 would even happen. Luckily, it saw renewal next to its fellow comedy show, Cedric the Entertainer's The Neighborhood.
However, Gardell sounds confident in the light-hearted sitcom continuing for a very long time.
"We're extremely proud of these two comedies and delighted to bring them back next season," said Thom Sherman, Senior Executive Vice President, Programming, CBS Entertainment