'Bob Hearts Abishola' Season 3: Billy Gardell and Folake Olowofoyeku Said the Cast and Crew Deserve an Emmy Nomination
Co-creator, writer, and actor Gina Yashere said that Chuck Lorre could have phoned in Bob Hearts Abishola. However, Lorre, the cast, and the crew all set out to depict Nigerian culture as close as possible. Billy Gardell and Folake Olowofoyeku talked about how they did such a good job on Bob Hearts Abishola Season 3, Episode 2, with the wedding that the show deserves an Emmy nomination.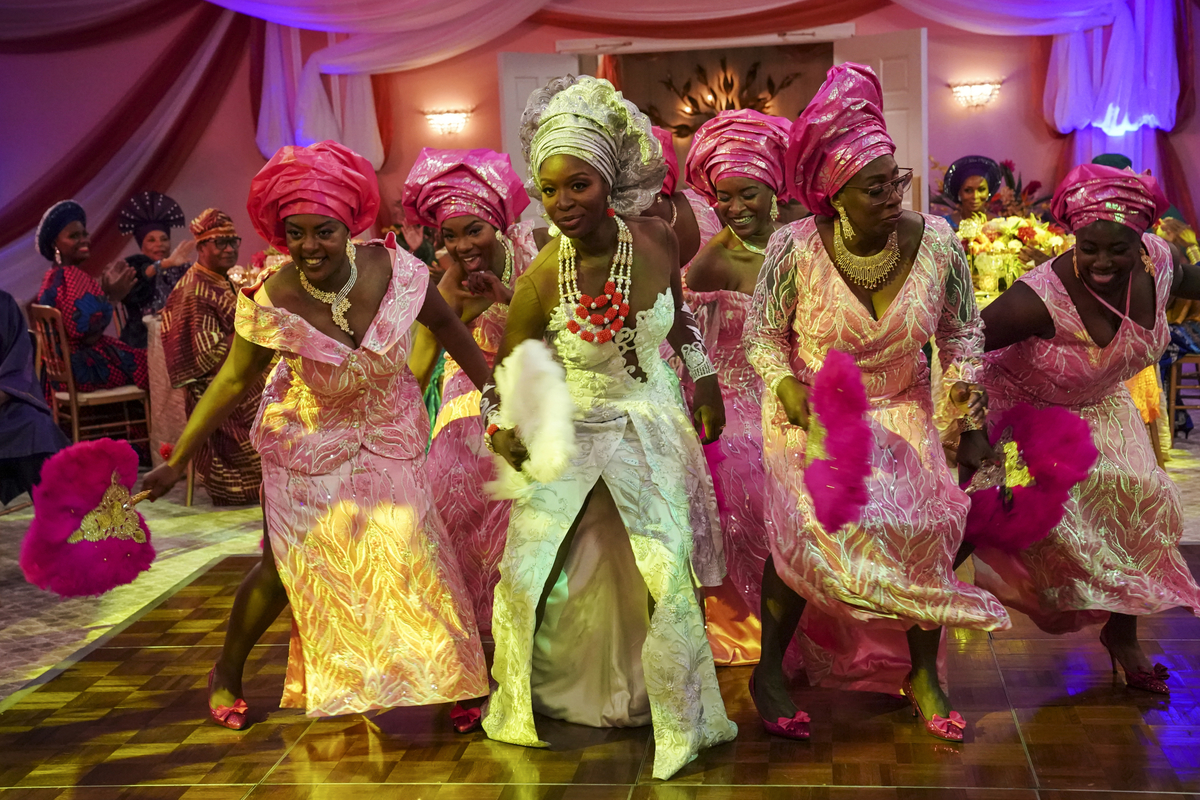 Gardell said the wardrobe department 'really nailed it'
An interviewer asked Gardell and Olowofoyeku about how the Bob Hearts Abishola cast and crew brought a traditional Nigerian wedding to life in the season 3 episode.
"I said to our wardrobe department that if they don't send this for an Emmy nomination, something is wrong," Gardell told CBS Minnesota in an interview about Bob Hearts Abishola, "I don't think this is going to be topped all year."
In the episode, Bob and Abishola travel to Lagos. Bob's family, Dottie (Christine Ebersole), Christina (Maribeth Monroe), and Douglas (Matt Jones) joined them on the trip as well. Then they even dressed in traditional garb for the Nigerian wedding.
"I mean, they were so authentic from the dress to the way that the wedding is supposed to be performed; the week of festivities," he continued. "They really nailed it."
Olowofoyeku said no Emmy nomination for the work on 'Bob Hearts Abishola' would 'really be a disservice'
The lead actor then agreed with Gardell, as she came from Nigeria herself. She has said before how much Bob Hearts Abishola means to her creatively.
"Yes, the art department and the crew, if they aren't recognized for the amount of work that went into these episodes, it's going to really be a disservice," the actor said, "we see an assimilation blending American sitcom into the Nigerian space in a way we've never seen before."
She and Billy Gardell said the Bob Hearts Abishola cast and crew deserve an Emmy nomination, especially for the details in the season 3 scene.
"The wedding decorations are exactly a replica of how you would see them in Nigeria," she continued. "There is a particular way to decorate, and they have that down to a tee. The wardrobe … replicated down to the stitch in a way that we've never seen on American television before."
'Bob Hearts Abishola' already earned an Emmy nomination for a season 1 episode
If Bob Hearts Abishola received an Emmy nomination for the season 3 episode "Bowango," it actually would not mark the first.
During the 2020 72nd Primetime Emmy Awards, Bob Hearts Abishola Season 1, Episode 10, "Ice Cream for Breakfast," earned a nomination for Outstanding Cinematography For A Multi-Camera Series.
The episode follows Bob fighting for Abishola, meanwhile, Christine Ebersole's Dottie found a friend in Barry Shabaka Henley Tunde. However, the episode lost to Netflix's The Ranch.
The show regularly breaks barriers, though. It stands out in both its comedy and its tackling Nigerian culture and immigration in American. Olowofoyeku knows the important landmarks the show reaches.
"This is a historic moment," she said, "and I think folks don't want to miss it."