'Bob Hearts Abishola' Season 3: Bob Reveals Morenike's Secret in Episode 11, And Her Nigerian Family Is Not Happy
Bob Hearts Abishola Season 3, Episode 11, "Cats in a Bathtub," sounds like the CBS sitcom has plenty of drama in store. The official description for the Bob Hearts Abishola episode teases Bob Wheeler (Billy Gardell) accidentally revealing Morenike's (Tori Danner) secret about being gay. Unfortunately, it sounds like her Nigerian family does not take it well. In addition, Matt Jones' Douglas finds himself confessing something to his new potential love interest, Olivia (Edy Ganem). Here's everything you need to know about the episode.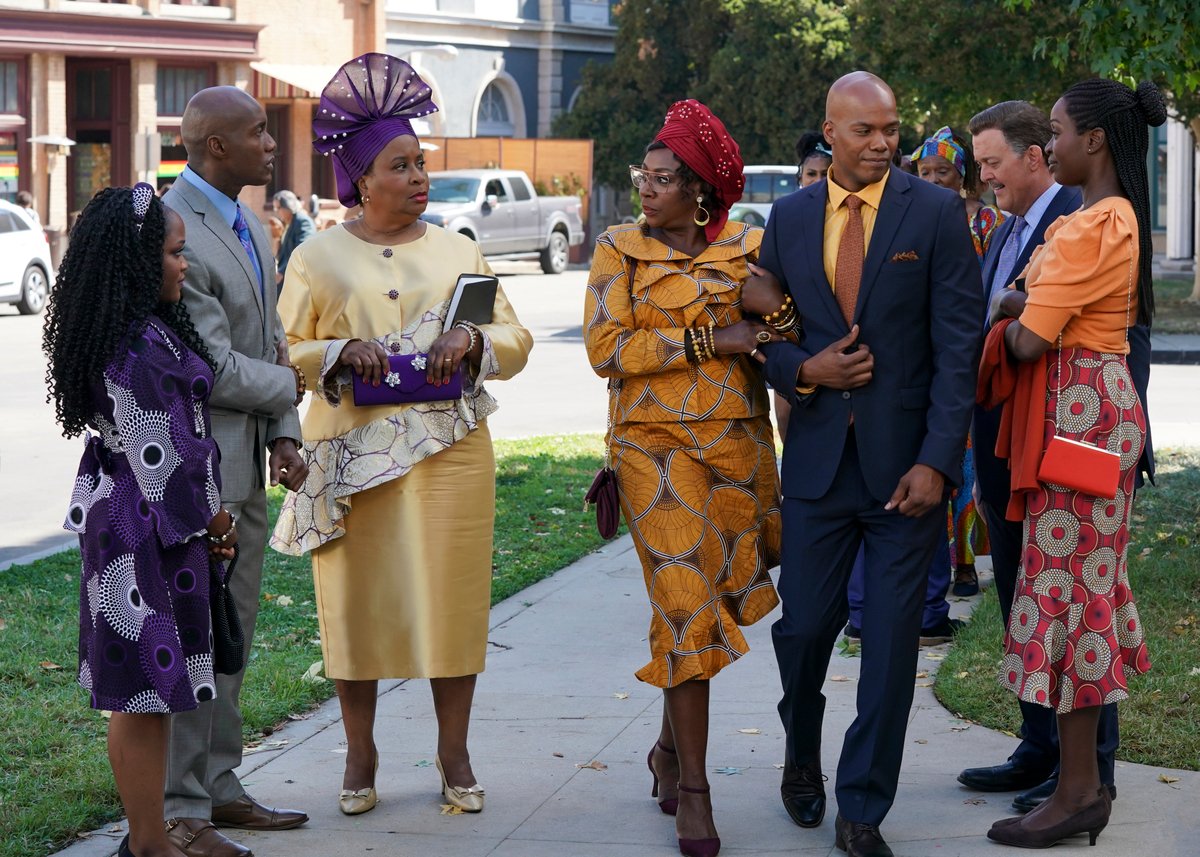 'Bob Hearts Abishola' Season 3, Episode 11 tackles a difficult topic in Nigerian culture
Bob Hearts Abishola Season 3 has led up to this moment in several ways. When they revealed Tori Danner's Morenike as gay to Abishola (Folake Olowofoyeku) and Kemi (Gina Yashere), they decided to keep it secret.
"When Bob accidentally reveals Morenike is gay, Abishola and Kemi are forced to defend her against their church, and even their own families. Also, Douglas comes clean to Olivia about not being poor," Futon Critic lists.
"For me, it's all about authenticity," series co-creator Gina Yashere, who plays Kemi, told TVLine. "Because our cast is half Nigerian, we wanted to do a story about something that is affecting a lot of Nigerians — in and outside of the country."
In season 3, episode 7, "Fumble in the Dark," Abishola and Kemi encouraged Morenike to keep her sexuality hidden because of how her elders would react.
"We wanted to make it real, but we also didn't want to turn the audience against Abishola," Yashere said. "It's a fine balance. We also wanted to show that even though what Abishola is doing is 100 percent wrong, she is trying to protect Morenike."
Abishola and Kemi take Morenike's side against their entire community
When the truth finally comes out (albeit on accident from Bob), Abishola and Kemi have a choice. And the Bob Hearts Abishola Season 3, Episode 11 description indicates that they side with Morenike. However, much of the cast might become split between those who support Morenike and those against her.
Elders like Abishola's mother, Ebun (Saidah Arrika Ekulona), and Chuey's mother, Ogechi (Kimberly Scott) could likely stand against them. However, not every character is as easy to figure out where they will fall on the topic.
It will be interesting to see how characters like Auntie Olu (Shola Adewusi) and Uncle Tunde (Barry Shabaka Henley) react. While they hold on to their traditional Nigerian culture, they have shown their flexibility.
They enjoy American shows, notice their accents slipping, and enjoy the luxuries of living in America. Olu and Tunde might prove the most interesting players among the Abishola, Morenike, and Kemi situation.
'Bob Hearts Abishola' Season 3, Episode 11 might bring Bob's family into the drama as well
The episode seems to draw in characters from several corners of Bob Hearts Abishola. The Wheelers might get pulled into the drama too. Christina (Maribeth Monroe) and Dottie (Christine Ebersole) might not get too invested, though.
Matt Jones' Douglas has his own concerns. After flirting with bus driver Olivia (Edy Ganem) earlier in season 3, fans will finally get to see more of her in the new episode.
Olivia assumed Douglas rode the bus because he could not afford a car or the finer things in life.
However, MaxDot leaves the Wheelers living very comfortably. Douglas did not correct her, but it seems like that might come back to bite him in Bob Hearts Abishola Season 3, Episode 11.