'Bob Hearts Abishola' Season 3: Edy Ganem Starred with 'Ghosts' Actor Rebecca Wisocky in 1 Unresolved ABC Drama
CBS sitcoms 'Bob Hearts Abishola' and 'Ghosts' have both pulled actors from unresolved ABC drama 'Devious Maids,' as Edy Ganem joined 'Bob Hearts Abishola' Season 3, Episode 6 as bus driver Olivia, while Rebecca Wisocky plays Hetty, the original owner of the Woodstone Manor in 'Ghosts.'
CBS has two sitcoms that have steadily grown in popularity. Bob Hearts Abishola and Ghosts have built their audience during the 2021 season. Rebecca Wisocky previously starred on ABC's Devious Maids with Edy Ganem. While none of her co-stars from the drama join her on Ghosts, Bob Hearts Abishola Season 3 had Ganem join the cast in episode 6 as bus driver Olivia.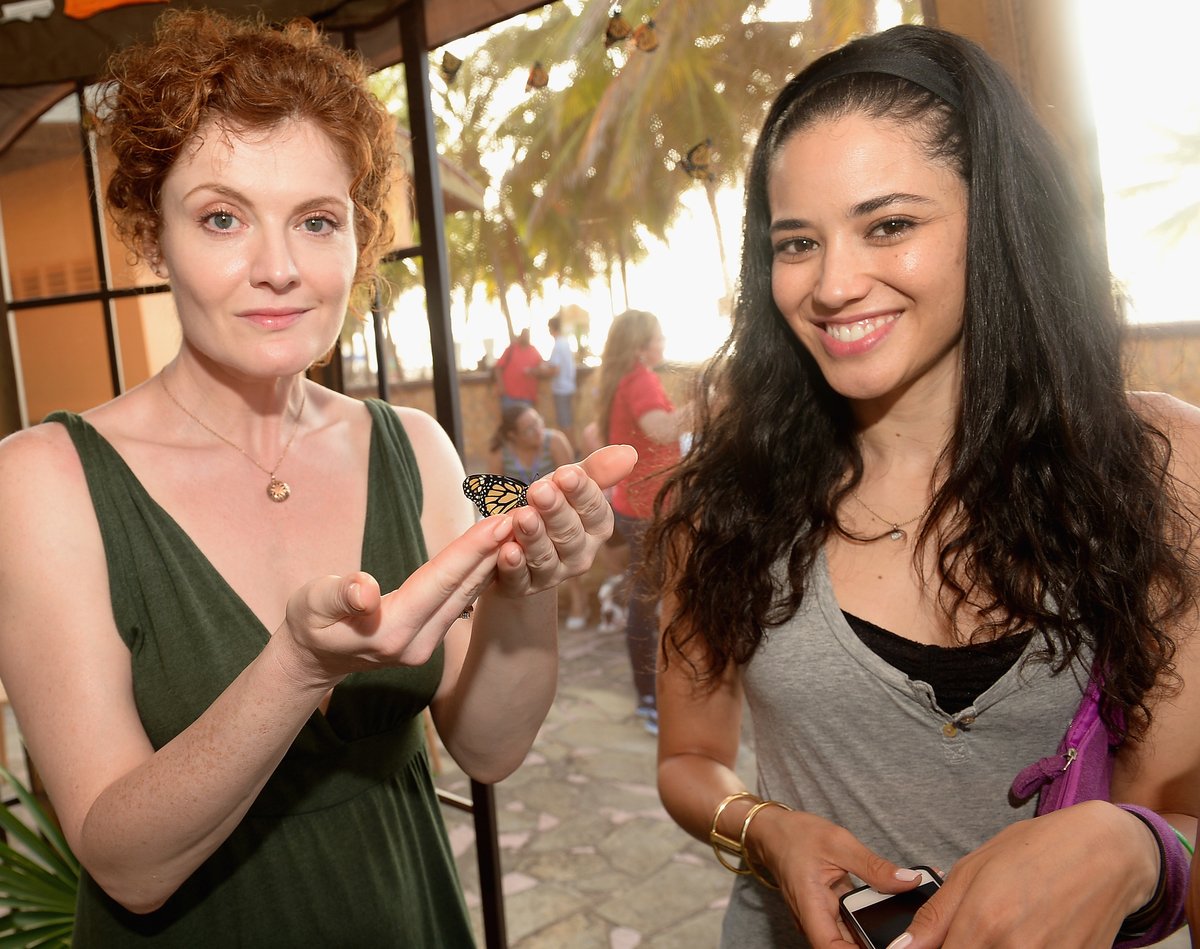 'Bob Hearts Abishola' Season 3 and 'Ghosts' share actors with 'Devious Maids'
While the two CBS shows seem to have little in common, both Bob Hearts Abishola and Ghosts pull actors from ABC's 2013 drama series Devious Maids.
In Bob Hearts Abishola Season 3, Edy Ganem appeared in episode 6, playing a new character Olivia the bus driver. Olivia lamented to Matt Jones' Douglas about people who looked down on bus riders (not knowing she was criticizing Douglas's mom and sister, played by Christine Ebersole and Maribeth Monroe).
While she still has yet to appear in more episodes, she seemingly entered the show as a love interest for Douglas.
In Ghosts, Wisocky plays Hetty, the lady of the house and original owner of the Woodstone Manor. She holds on to somewhat outdated traditions, such as women voting (on which Danielle Pinnock's Alberta sways her opinion).
While several ghosts' deaths have already been revealed, not much is known about Hetty.
Ganem and Wisocky starred in the unresolved drama 'Devious Maids'
Years before either actor appeared in Woodston Manor on Ghosts or in Chicago on Bob Hearts Abishola Season 3, Ganem and Wisocky starred on Devious Maids.
According to IMDb, the comedy-drama mystery show followed "four Latina maids with ambition and dreams of their own [who] work for the rich and famous in Beverly Hills.".
Wisocky plays Evelyn Powell, an unhappily married wife who employed the show's first mystery victim. She had a very rocky marriage with Tom Irwin's Adrian. The two divorced in season 4, but before deciding anything further, ABC canceled the show.
Ganem, however, dealt with a Romeo & Juliet-type romance. Her mother, Zoila Diaz (Judy Reyes), wanted success for Ganem's Valentina, which meant stopping her from dating her boss' son. However, the star-crossed lovers enter a stable relationship by season 3.
The two actors were forced to part when the show was canceled, though.
'Bob Hearts Abishola' Season 3 and 'Ghosts' return Ganem and Wisocky to primetime each week
From 2013 to 2016, Devious Maids brought Ganem and Wisocky to primetime at 10 p.m. on Lifetime.
While both actors remained busy since the ABC drama's cancellation, starring on various TV series. Ganem appeared on Cedric the Entertainer's The Neighborhood as Sofia, a romantic interest for Sheaun McKinney's Malcolm. Wisocky guest-starred in NCIS, Modern Family, and United States of Al.
Ghosts and Bob Hearts Abishola Season 3 brought both actors back to primetime on the same channel.
While the two actors have yet to co-star again, CBS actors frequently appear in other shows like The Neighborhood and Young Sheldon. The Devious Maids actors could always reunite somewhere down the line.