'Bob Hearts Abishola' Season 3: Morenike's Sexuality, or 'Lesbianity,' Addressed by Gina Yashere, 'We Wanted to Make It Real'
In 'Bob Hearts Abishola' Season 3, Episode 11, Bob Wheeler (Billy Gardell) reveals Morenike's sexuality, and co-creator Gina Yashere spoke up about the plotline.
In Bob Hearts Abishola Season 3, Episode 11, Bob Wheeler (Billy Gardell) slips up and tells Chukwuemeka, or 'Chuey' (Tony Tambi), that his former to-be fiance Morenike (Tori Danner) was gay. This caused plenty of fallout from her family, as Nigerians still frown upon it. Co-creator, writer, and actor Gina Yashere addressed Morenike's sexuality in Bob Hearts Abishola Season 3. Or, as her character Kemi calls it in the show, her 'lesbianity.'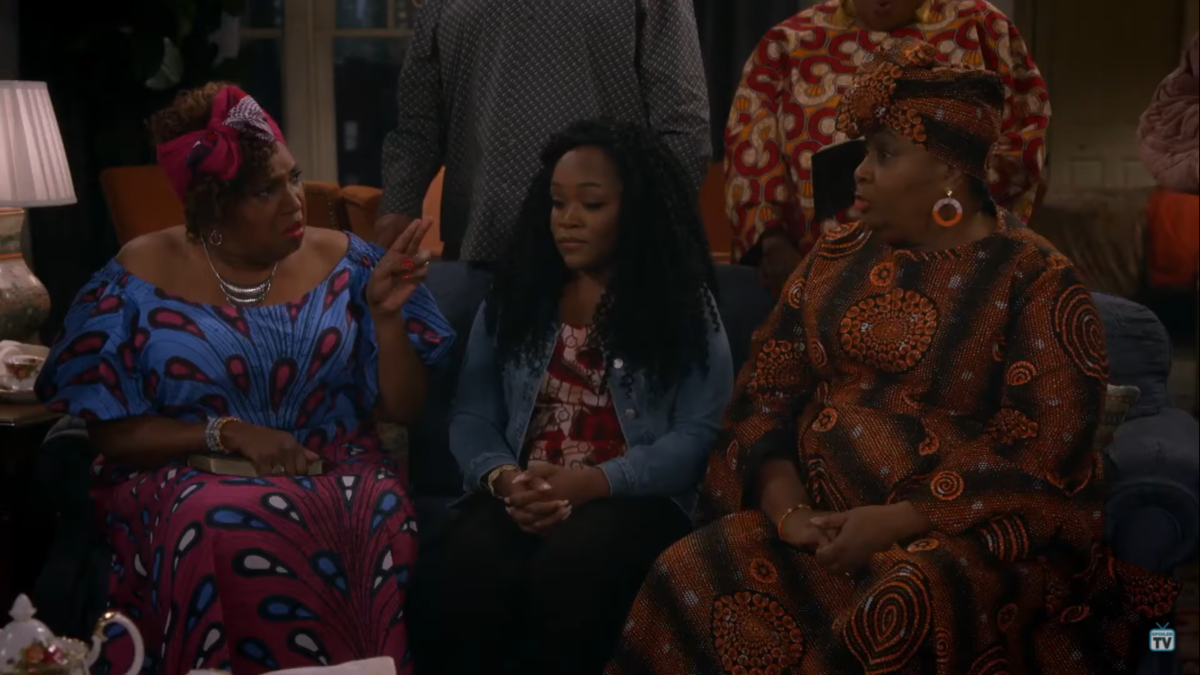 Gina Yashere wanted Morenike's sexuality in 'Bob Hearts Abishola' to come across authentically
When Chuck Lorre first brought Gina Yashere in to help create the show, Yashere took care to represent Nigerian culture as accurately as she could through her own experiences. This included the good and the bad.
"For me, it's all about authenticity," Yashere told TVLine. "Because our cast is half Nigerian, we wanted to do a story about something that is affecting a lot of Nigerians – in and outside of the country."
When Abishola left Uncle Tunde and Auntie Olu, they rented her room out to her niece, Morenike. She increasingly came between Kemi and Chuey, leading to Kemi trying to sabotage people and spread rumors online in Bob Hearts Abishola Season 3, Episode 6. However, Morenike confided in Kemi that she was gay.
"Because I'm gay and my family is Nigerian, I know what it's like," Yashere says. "I'm lucky I was born outside of Nigeria, so I haven't had the same struggles that my gay brothers and sisters have had within Nigeria, and the problems that they're having: being arrested all the time, being harassed when they go out [and] being thrown out of their families."
Morenike's sexuality in 'Bob Hearts Abishola' was an important story for Gina Yashere to tell to American audiences as well
Beyond addressing Nigerians, Gina Yashere thought the story was also relevant to American viewers.
"In America, homophobia and transphobia are causing a lot of people to be attacked violently and to be thrown out of their families," Yashere continued. "You've got people even who are still living in the closet."
In Bob Hearts Abishola Season 3, Episode 11, her family did not take it well when Bob accidentally revealed Morenike's sexuality.
Yashere and Folake Olowofoyeku (another Nigerian actor who plays Abishola) advised Morenike not to come out at first, but the latest episode addressed the damage of that choice.
"Politicians [are] caught all the time indulging because they've been living in the closet because they feel they have to hide who they are to appeal to some right-wing rhetoric," Yashere said. "So it's a story that plays out wherever you are in the world, not just in Nigeria."
Yashere knew they walked a fine line with the storyline
Morenike's sexuality plot in Bob Hearts Abishola marked a heavy topic for the sitcom. While it balanced out with the lighter romance between Matt Jones' Douglas and Edy Ganem's bus driver, Yashere wanted to treat the main topic with respect while staying realistic.
"We wanted to make it real, but we also didn't want to turn the audience against Abishola," Yashere stressed. "It's a fine balance. We also wanted to show that even though what Abishola is doing is 100 percent wrong, she is trying to protect Morenike."
Yashere said several fans did not agree with Kemi and Abishola's choice. Yashere meant that to be intentional, though.
"A lot of people think they're protecting gay people by saying, 'Just stay in the closet. It'll be easier on your life,' so it wasn't coming from a place of hatred; it was coming from a place of love," Yashere said. "She was doing what she thought was best."
Bob Hearts Abishola Season 3 will likely deal a lot more with the fallout from Bob saying Morenike's sexuality. Or rather, her 'lesbianity.'
Bob Hearts Abishola Seasons 1, 2, and 3 are available for streaming.