'Bob Hearts Abishola': Who Is the Flirty Bus Driver, Olivia, in the New Season 3 Episode?
The CBS sitcom Bob Hearts Abishola featured a city bus in several episodes. Usually, Abishola and Kemi's seats were shown as they gossiped about life, work, and Bob Wheeler (Billy Gardell). However, in Bob Hearts Abishola Season 3, Episode 6, "The Devil's Throuple," a new bus section finally appeared, revealing the bus driver, Olivia. And then her flirty attitude toward Douglas seemed to hint at her sticking around.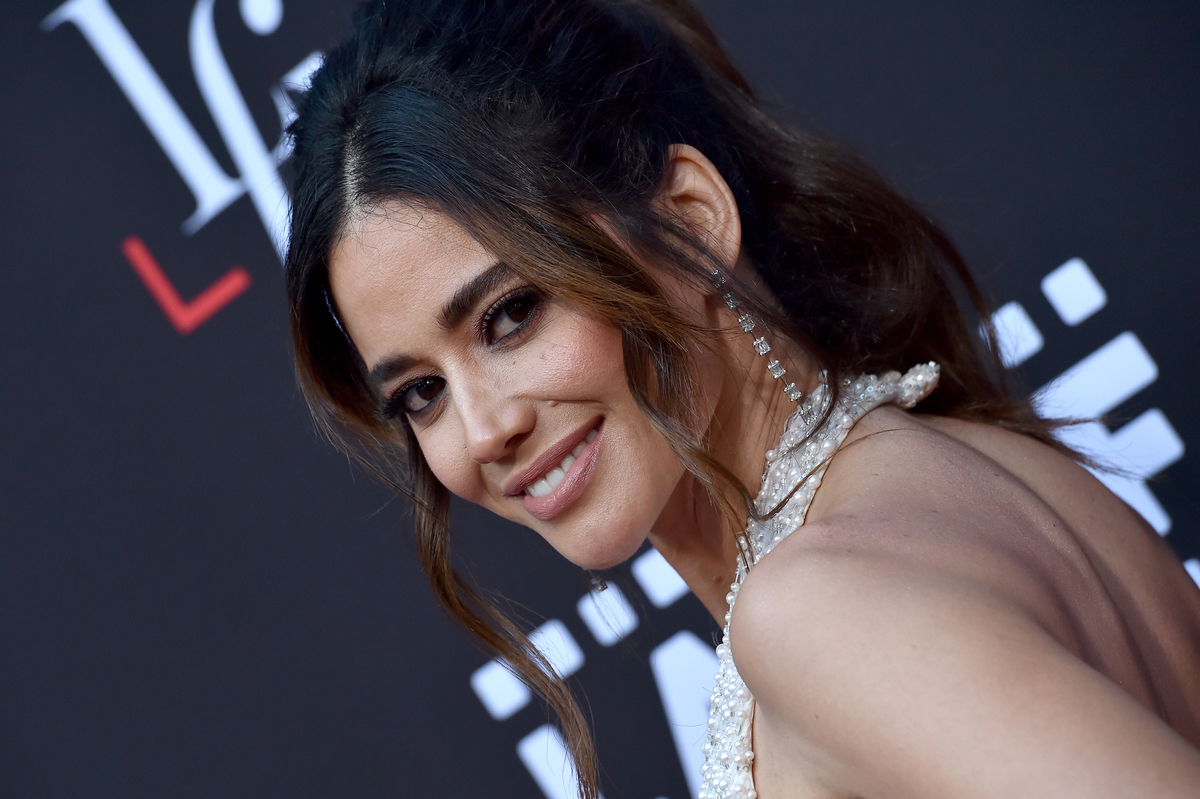 Who plays bus driver Olivia in 'Bob Hearts Abishola'?
Edy Ganem plays bus driver Olivia in Bob Hearts Abishola Season 3, Episode 6, "The Devil's Throuple." While she only appeared briefly, Olivia had a flirty attitude toward Douglas (Matt Jones). Fans may have witnessed the beginning of a new romantic subplot.
And it would not mark the first time she played a love interest role.
According to IMDb, Ganem starred in minor roles on It's Always Sunny in Philadelphia and CSI early in her career. Then more recently, she appeared in The Neighborhood alongside Cedric the Entertainer.
Gemma (Beth Behrs) introduced Malcolm (Sheaun McKinney) to a fellow teacher Sofia, in season 2. Then, throughout several episodes, Malcolm and Sofia's relationship grew pretty serious. However, when an opportunity contacted her from Paris, France, they decided she should take it.
Did 'Bob Hearts Abishola' introduce bus driver Olivia as a new love interest for Douglas?
While her role as a love interest in The Neighborhood failed to work out, bus driver Olivia might get a happier ending in Bob Hearts Abishola.
In the Bob Hearts Abishola Season 3 episode, Kemi (Gina Yashere) became vindictive toward her flame Chukwuemeka (Tony Tambi) and his mother, Ogechi (Kimberly Scott). When his mom disapproved of her and chose Morenike (Tori Danner), Kemi went out of her way to make them jealous.
While one love life spiraled, another may have started.
When Bob refused to buy him a new car on the company's dime and Christina (Maribeth Monroe) and Dottie (Christine Ebersole) refused to pick him up, he resorted to riding the public bus.
Fans saw a character that was always there but never shown. Doug and the bus driver, Olivia, hit it off. Their chatting turned to flirting, and Doug asked for her number. While she said no, she did say she would like to see him again.
Will the character return in future episodes?
It seems very likely that bus driver Olivia is bound to return in future episodes of Bob Hearts Abishola.
In seasons 1 and 2, Bob's entire family had a common goal of helping pair Bob and Abishola (Folake Olowofoyeku).
However, with the couple married in season 3, Christina, Dottie, and Doug have tried to find their new place in the world.
While Christina has tried to reconnect with Dottie, Doug has only had MaxDot and work. Introducing a love interest for him on Kemi and Abishola's bus could spark plenty of exciting new stories.