'Bob Hearts Abishola': 3 Marvel Movies and Series With Actors From the Show to Watch
The CBS sitcom Bob Hearts Abishola surprisingly shares several cast members with Marvel movies and TV shows. From Agents of SHIELD to the Iron Man series, Marvel counts hundreds of actors from many unusual places. If you can't wait for the next new season 3 episode, check out these five actors that appeared in the Marvel Cinematic Universe.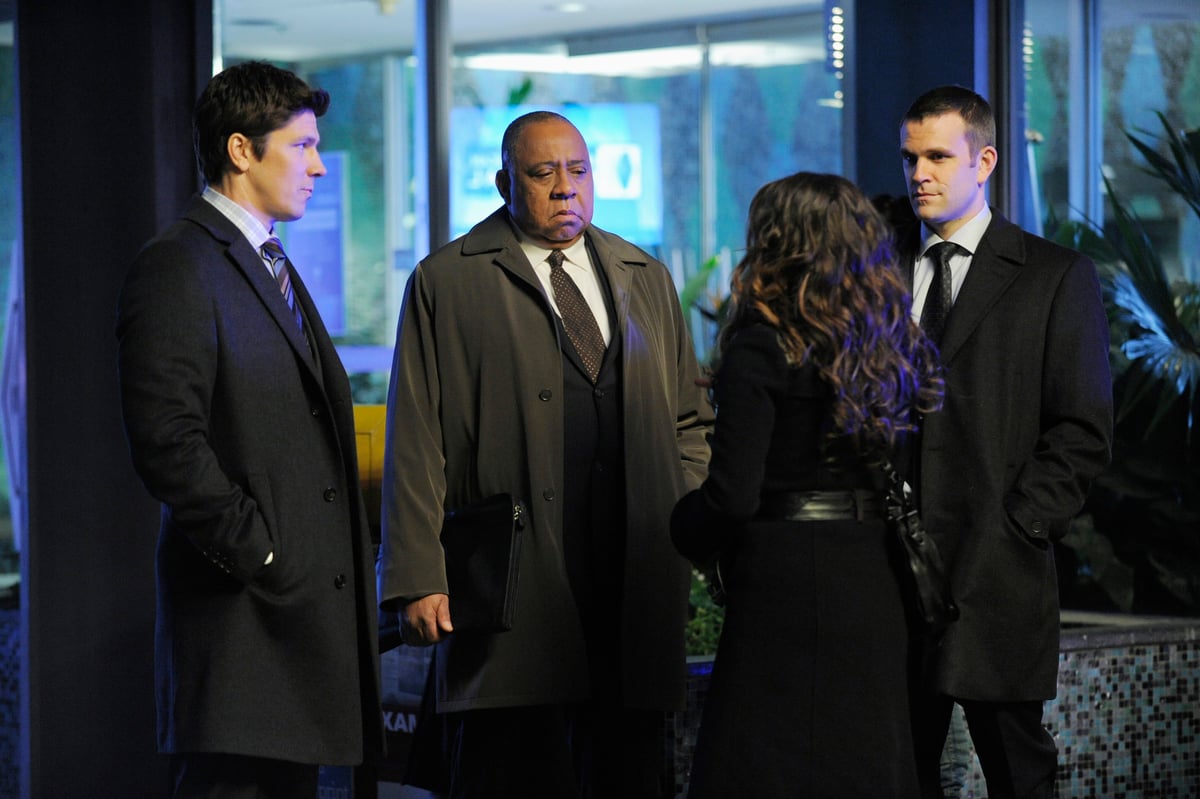 Marvel's 'Agents of SHIELD' starred three cast members from 'Bob Hearts Abishola'
Barry Shabaka Henley plays Tunde, the uncle to Folake Olowofoyeku's Abishola. He supported Billy Gardell's Bob trying to court Abishola, even helping him to win her over.
On Marvel's Agents of SHIELD, Henley plays Marcus Benson, Director of Natural Sciences at Culver University. He was recruited by Mack (Henry Simmons) and Melinda May (Ming-Na Wen). He helped SHIELD track down the Monoliths to prevent the villainous Izel from accomplishing her goals.
Dayo Ade played Abishola's Nigerian husband Tayo and a loyal SHIELD agent during the HYDRA uprising, Agent Barbour. He fought alongside Victoria Hand (Saffron Burrows) against HYDRA.
Then Mark Berry was the final Bob Hearts Abishola actor to star in Marvel's Agents of SHIELD. He played Admiral Jones in season 1, who planned to purchase several Cybertek Super Soldiers. However, after HYDRA attacked, the deal fell through.
While Henley, Ade, and Berry all starred in Agents of SHIELD, several other Bob Hearts Abishola cast members starred in more Marvel movies and TV shows.
MaxDot Employee actor Aryn Nelson appeared in 'Iron Man 2'
The Wheeler family owns a company called MaxDot in Bob Hearts Abishola. Several characters work there, including Matt Jones' Douglas.
Aryn Nelson plays another MaxDot employee in multiple episodes. However, according to IMDb, while she appeared throughout season 1, most of her appearances went uncredited.
The Bob Hearts Abishola actor also starred in Marvel's Iron Man 2. Nelson appeared early in the film at the Stark Expo.
IMDb notes that she played a Stark Expo Attendee. However, she again went uncredited. While Nelson stayed more in the background, another Bob Hearts Abishola cast member starred as a major Marvel comics character.
Leonard Roberts played Happy Sam Sawyer on 'Agent Carter'
Agent Carter followed Captain America's love interest, Hayley Atwell's Peggy Carter. In an attempt to breach a Russian Red Room, she teamed up with the Howling Commandos.
Leonard Roberts played Happy Sam Sawyer. In the comics, Sam debuted in 1963 and went on to organize and command the Howling Commandos. While he did not oversee the team in Agent Carter, he helped the titular character fight her way through the Red Room.
In Bob Hearts Abishola, Christine Ebersole's Dottie suffered a stroke and met a fellow stroke survivor named Hank (John Ratzenberger). Roberts played Hank's caretaker, Guy, in the episode "Randy's a Wrangler."
Since the Marvel Cinematic Universe has massive casts across their movies and TV shows, it should come as no surprise that some Bob Hearts Abishola actors crossed over.
As Marvel continues to grow, more actors join the franchise. There's no telling who could join the universe next.