Bob Marley Refused to Get Treatment for the Rare Cancer That Metastasized on His Toe, Ultimately Causing His Untimely Death
Bob Marley, of Bob Marley and the Wailers, brought the pulsating beat of reggae music to the world but refused to submit himself to medical treatment that might have saved his life. For various reasons, the dreadlocked Jamaican musician failed to take his cancer diagnosis seriously, and eventually, that cancer took him. What kind of cancer did Marley have, and why did he let it go so far? Here's what we know:
Bob Marley's melanoma diagnosis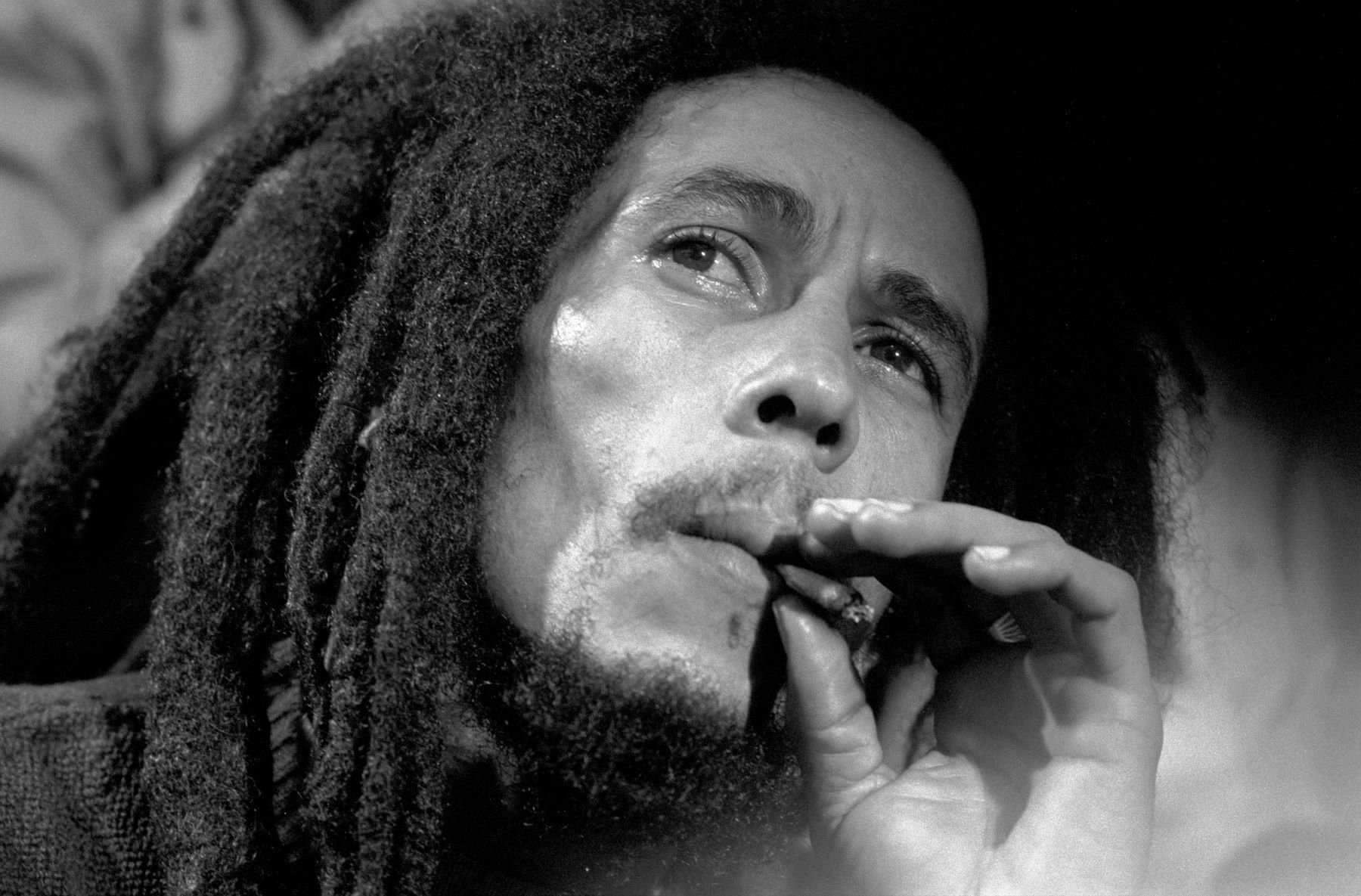 Although Bob Marley's official cause of death was brain cancer, the devastating disease started in the big toe of his right foot. An avid soccer player, Marley occasionally suffered foot injuries that almost always healed on their own. This all changed in 1977 when he was on tour in France with his band, the Wailers. While playing a game with bandmates, Marley kicked a ball so hard that his toenail became detached.
Before an examination by a hotel doctor in Paris, Marley told his manager, Chris Blackwell, that his right big toe had been infected "on and off" for years. The doctor removed the nail, bandaged him up, and sent Marley on his way without conducting a biopsy.
Playing soccer between London shows, Marley re-injured his toe. Blackwell took him to see another doctor who was alarmed by the condition of the reggae singer's toe and ordered an immediate biopsy. As it turned out, the injury that did not heal was a form of malignant melanoma, or skin cancer, explains Repeating Islands. Marley was advised to have the toe amputated before the aggressive cancer spread any further. He declined the surgery.
Why did Marley refuse cancer treatment?
After Bob Marley's tour ended, he went to Miami, where he received a second opinion that confirmed the diagnosis of malignant melanoma. This time, a physician advised amputation of Marley's toe and right foot. Again, Marley declined the amputation on the grounds of religious reasons. Marley attributed his reluctance to undergo surgery to his Rastafari faith, which considered deliberate cutting of the flesh to be an abomination, according to Bob Marley 1 Love. After a considerable amount of convincing, Marley submitted to a surgical excision to remove the cancerous tissue. The operation and subsequent skin and tissue graft were performed by the renowned orthopedic surgeon, Dr. William Baker, at Miami's Cedars of Lebanon hospital.
Despite the objections of his wife, Rita Marley, the Wailers went on a tour of the United States in 1980. After falling ill, Marley canceled a concert at Madison Square Garden on Sept. 20 and returned to his hotel room. The following day, Marley fainted while jogging in Central Park and was rushed to Sloan-Kettering Cancer Center in Manhattan, where doctors determined the 35-year-old musician had suffered a stroke. Upon further examination, it was revealed that the cancer in Marley's toe had spread to his lungs, liver, and brain. He submitted to a brief bout of radiation therapy but went home to Jamaica before treatment was completed.
In Jamaica, Marley put himself in the care of Dr. Carl Fraser, who in turn referred the ailing musician to a Bavarian physician named Dr. Josef Issels. According to Marley's mother, Cedella Booker-Marley, Issels was a former Nazi practitioner with a deep-seated hatred of Blacks. Issels shaved Marley's famed dreadlocks and treated the desperately ill singer with roughness and scorn, reports Bob Marley 1 Love.
Five months later, Marley's associates came to the same conclusion as his mother and took him home from Germany to Jamaica to live out his final days. Sadly, Marley became ill on the flight home and was rushed back to Cedars of Lebanon in Miami, where he died on May 11, 1981, says WECT News.
The acral lentiginous melanoma that led to Marley's death at age 36 is an aggressive and deadly form of skin cancer that can be treated in its earliest stages, explains Neiman Dermatology.
Bob Marley's legacy
Four decades after his death, Bob Marley's positive musical message continues to influence generation after generation of listeners inspired by his stance against discrimination and oppression.
"Beginnings are usually scary, and endings are usually sad, but it's everything in between that makes it all worth living."

–Robert Nesta Marley 1945-1981
RELATED: What Bob Marley Was Speaking About on 'Burnin' and Lootin"