Why Bob Marley Removed His Name From 'Natty Dread' Songwriting Credits
Check the songwriting credits on 'Natty Dread' and you find Leon Cogill and others close to Bob Marley. But they didn't write the tracks.
By 1974, the three founding members of the The Wailers had gone their separate ways, professionally. Bunny Wailer and Peter Tosh went to pursue their solo careers, and Bob Marley carried on with the band name. From then on, he and his backing group were Bob Marley and The Wailers.
But things weren't that simple on the contract side of things. After The Wailers' disputes with earlier record producers over royalties, all three were suspicious of Island Records owner Chris Blackwell. You could see it in the songs Bunny sang on Burnin', the band's second Island LP.
Bunny credited both songs to his partner Jean Watt, and he did that in attempt to get around previous contracts that hadn't proved to be equitable. With Bunny and Tosh on their own, Marley faced the same type of issue when he recorded Natty Dread (1974). And he used the same technique Bunny had — he credited different people with his songs.
Bob Marley credited his wife and friends with his 'Natty Dread' songs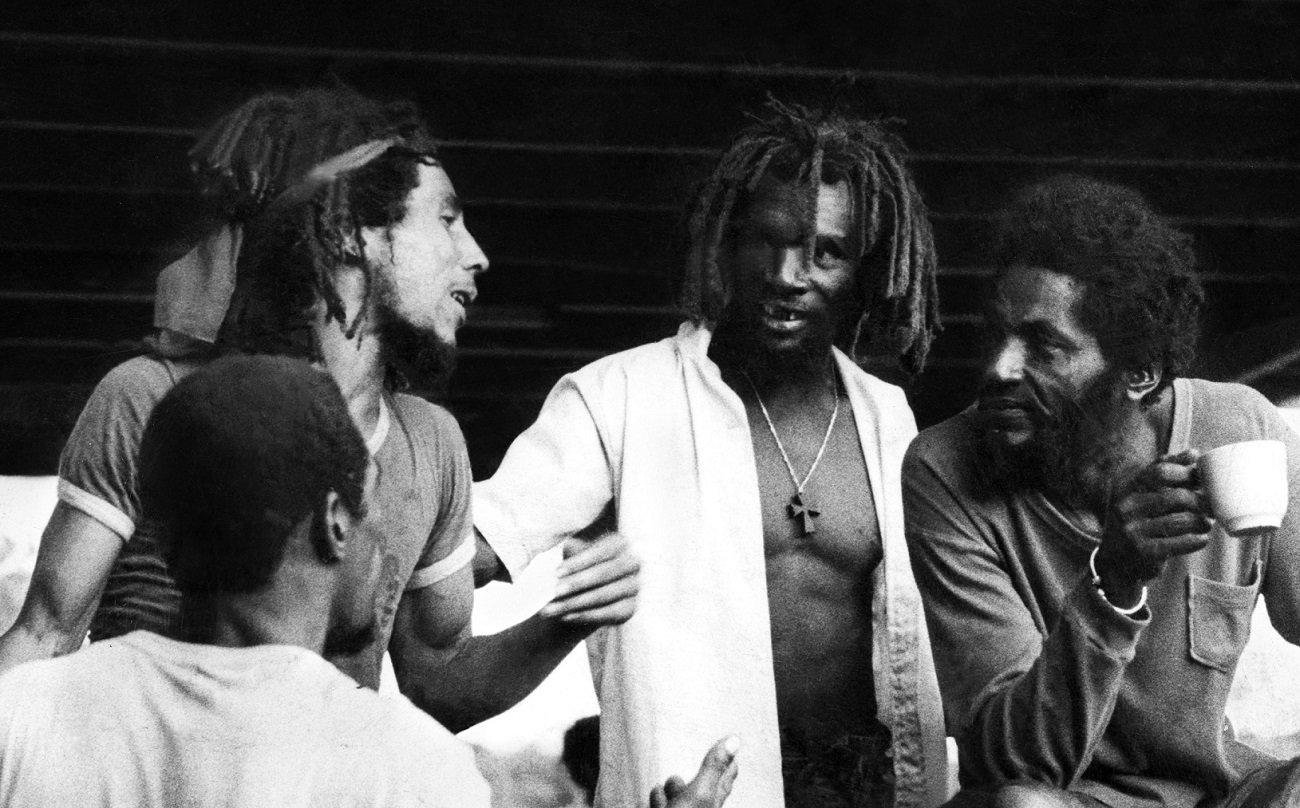 After Marley's great '60s and early '70s run as a songwriter, fans were likely baffled by the credits on Natty Dread, his third Island LP. Though Marley had the credit on previously recorded songs "Bend Down Low" and "Lively Up Yourself," nearly all of the new songs were credited to others.
"No Woman, No Cry" bore the name Vincent Ford as songwriter; the credits showed Bob's wife Rita Marley with "So Jah Seh" and "Natty Dread"; and the Barrett brothers and Leon "Leghorn" Coghill had two others. Meanwhile, Aston "Family Man" Barrett had "Rebel Music (3 O'Clock Roadblock)."
Clearly, Marley had written most (if not all) of those tracks. In So Much Things to Say (2017), Roger Steffens includes an interview with Marley's manager Don Taylor that sheds some light on these song credits.
"One of the things that was a problem when we were renegotiating Bob's deal with Island was [producer] Danny Sims still had contract in effect with CBS Records," Taylor said. "We tried to figure out a way to not pay CBS — or get around paying CBS — those royalties."
Marley was trying to hide copyrights by crediting other with his songs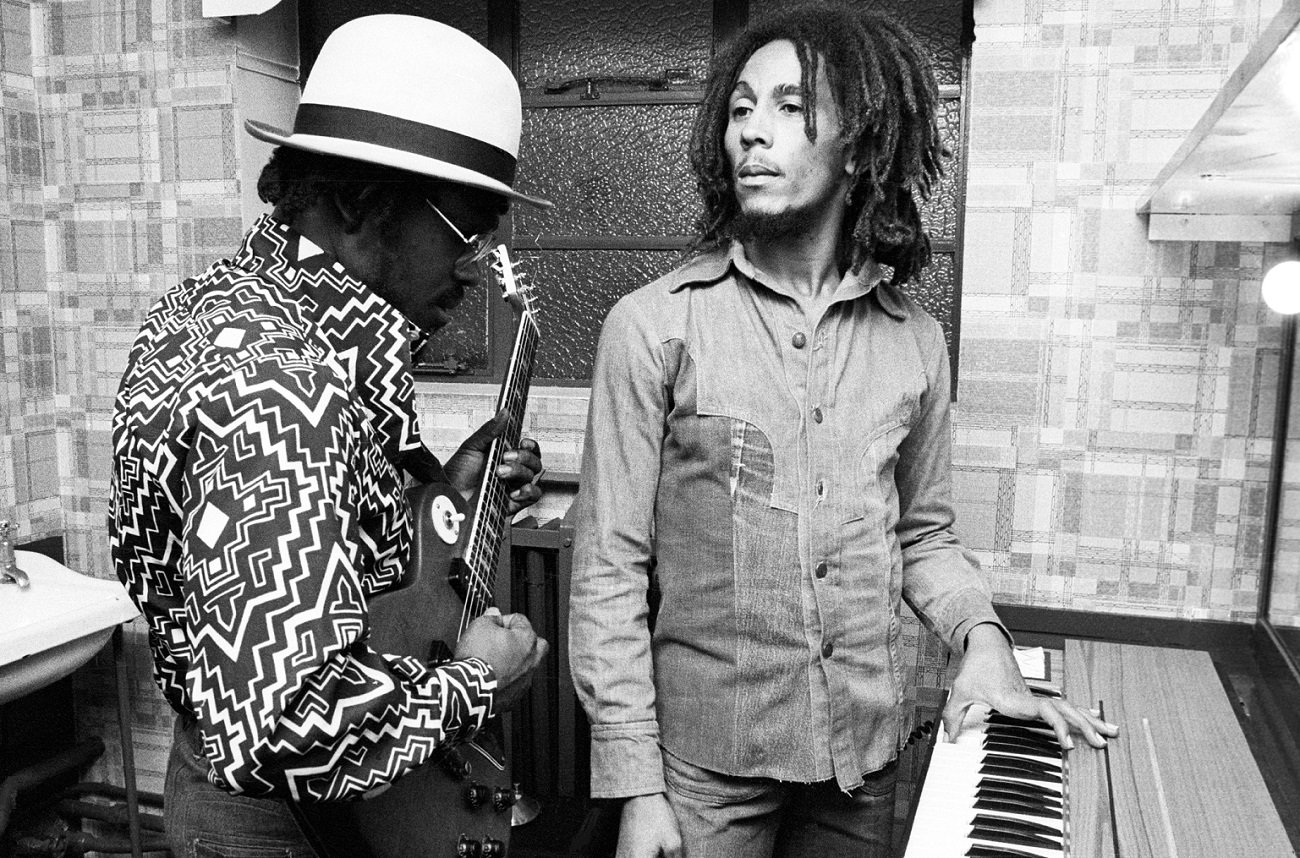 According to Steffens, Marley's songwriting credits were his direct attempt to sidestep the Sims contracts from earlier in his career. "In 1974, Marley started hiding his copyrights from Danny Sims to avoid paying royalties," Steffens said in So Much Things to Say.
Joe Siggs, the "Godfather of Reggae" who mentored Marley in the business, didn't imagine Coghill contributing a great deal to the songs that bore his name. "If Leghorn Coghill is credited with 'Talkin' Blues,' I'm surprised I'm not credited on several of Bob Marley's songs," Siggs told Steffens.
Siggs recalled jamming with Marley on "Talkin' Blues" and contributing several lines. Broadcaster Dermot Hussey told Steffens about an incident he witnessed between Coghill and Marley. "I remember once when Leghorn Coghill said he was author of 'Talkin' Blues,'" Hussey said. "Bob draped him up, actually. He said, 'Leghorn, I hear you say you write the tune?'"