Bob Odenkirk Called This 'The Greatest Show on Right Now'
AMC's Better Call Saul continues being one of the most celebrated dramas on TV with continuous potential of connecting to the original Breaking Bad characters.
While the show carved its own identity, Bob Odenkirk also continues being a quirky presence in the acting/writing/producing field. It's sometimes easy to forget he's really a comedian, despite the mostly tragic trajectory of attorney Saul Goodman.
When Odenkirk mentions something in the media that he likes, maybe not everyone immediately turns to listen. Some might assume he's just being facetious since a lot of his interviews are more than a little droll.
Recently, Odenkirk called one new comedy show the best show going at the moment. What show was he talking about?
There might be a little self-promotion there since his production company is involved.
Even Odenkirk is amazed at his 'Better Call Saul' work after years in comedy writing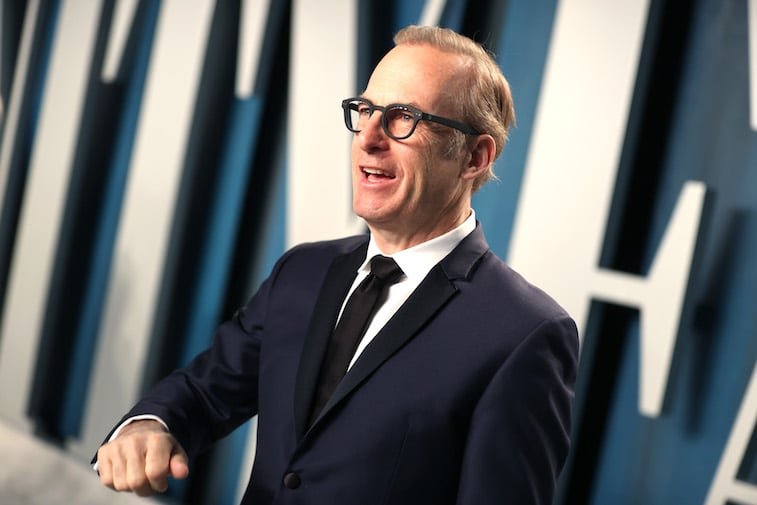 According to Odenkirk in a KTLA interview from last August, he says being nominated for an Emmy still floors him based on his previous career trajectory. He reminds the anchor team he wrote comedy for 25 years, including credits on Saturday Night Live and many late-night shows.
His earliest writing work started in 1987 at SNL, soon transitioning to writing for the short-lived Ben Stiller Show, plus quirky sitcoms. Considering Odenkirk is already known for being a little offbeat in his comedy style, it was appropriate he wrote for some of the most experimental of comedies. One of those was on the equally ephemeral The Dana Carvey Show.
By the mid-90s, he finally placed himself in front of the camera while still doing comedy writing. Anyone who remembers HBO's Mr. Show with Bob and David (the David being David Cross) will remember how surreal this series was in being able to connect one relational sketch to the next.
Now at cult status, it lasted three years. Although Odenkirk's career was only just beginning, including going into some producing for TV in more recent times.
Odenkirk's promotion of 'PEN15'
With a comedy title like the above, everyone has to know it's something related to high school. Sure enough, PEN15 is about two teenage girls, though played by adult comedians Maya Erskine and Anna Konkle.
They play 13-year-old versions of themselves still in high school while surrounded by real 13-year-olds. Bizarre as it sounds, it's a little like a Back to the Future moment where two adult women seem to be transported back to their teen years in the nostalgic year 2000.
During Odenkirk's interview above, he noted he thought PEN15 was the funniest show on TV. It's currently available on Hulu, but likely has a limited audience since it hasn't received nearly enough media attention.
One thing helping it find more viewers is it was nominated for a Critics Choice Award for Best Comedy Series, plus a nomination at the Writers Guild Awards. An Emmy nomination for writing also occurred last fall.
The involvement of Odenkirk's production company
Someone is probably going to note Odenkirk's promotion of PEN15 as a little self-promotional since his production company (Odenkirk Provissiero Entertainment) produces the show. Not that it's a bad thing he promoted a quality show he helped bring to the streaming universe.
No one can deny PEN15 truly is one of the greatest comedy shows ever done about dealing with adolescence. Since Erskine and Konkle don't really look their real ages anyway, they more than believably play teenagers during the worst throes of high school life.
Let's hope Odenkirk doing a plug for the show will help it get more viewers. Despite not being a writer or an actor on PEN15, don't be surprised to see him do something with this series eventually if it builds momentum as much as Better Call Saul has.