Bob Odenkirk Says He Shares a House With These 'Better Call Saul' Cast Members
In interviews, Odenkirk is known for displaying those sometimes oddball comedy skills, though he's clearly an astute businessman.
Outside of El Camino: A Breaking Bad Movie managing to tie up loose strings in the iconic Breaking Bad saga, Better Call Saul continues the golden standard of writing the original show enjoyed. Anchoring the whole series is star Bob Odenkirk who's become one of today's greatest dramatic actors, despite being associated with offbeat comedy for decades.
When seen in interviews, Odenkirk is known for displaying those sometimes oddball comedy skills, though he's clearly an astute businessman.
In an interview this last fall on KTLA, Odenkirk revealed some interesting things about his life and work on the show.
His action in sharing a home in New Mexico to film Breaking Bad proved him as one of the most generous people in Hollywood, though also for another good reason.
Two cast members live with Odenkirk with his wife in New Mexico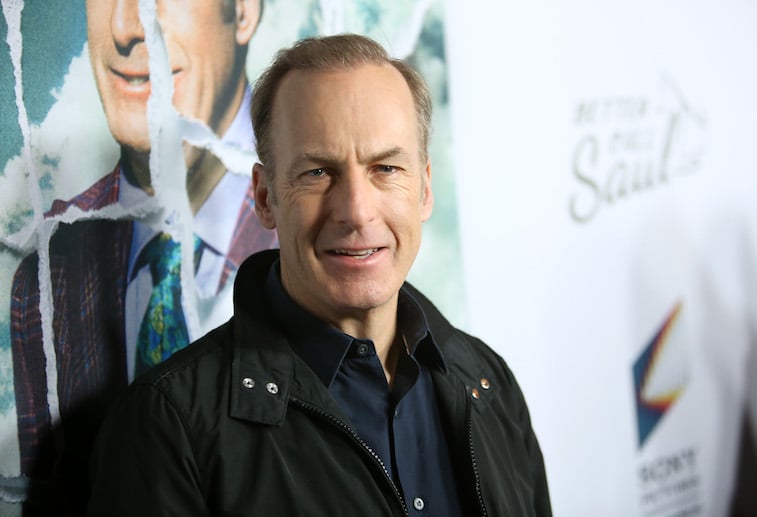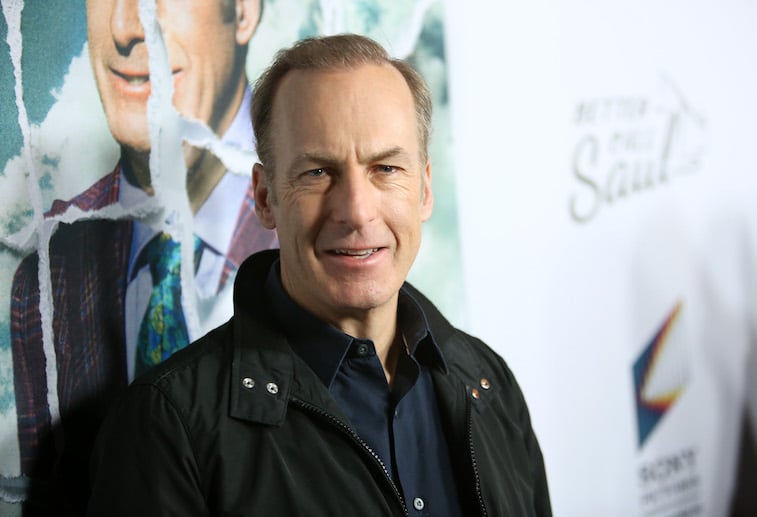 Living in New Mexico for about half the year is a far cry from the confines of living in Los Angeles. Some might argue NM is a better place to live long-term than in the overcrowded environment of Tinseltown.
According to Odenkirk from his KTLA interview last August, he says he offered two cast members room and board in his NM house. It's Rhea Seehorn and Patrick Fabian apparently living there to help save them money and…well, loneliness.
Filming away from home like that for months at a time removes them from their immediate families. A sense of isolation might start to creep in without some serious group support.
Odenkirk had the astuteness to realize this and offer Seehorn and Fabian extra bedrooms to live in. Living in the house with them is Odenkirk and his wife.
Seehorn and Fabian are important members of the cast
Those who watch Better Call Saul regularly have known Rhea Seehorn as Kim Wexler who's Saul/Jimmy's girlfriend. They confide with each other about everything, making her almost like his wife. She was also fortunate enough to find herself escaping from the troubled law office of Hamlin, Hamlin & McGill to start her own legal practice.
Then there's Patrick Fabian who plays Howard Hamlin, one of the partners in the law firm. His character didn't always get along with Jimmy/Saul, though now he takes orders from Saul's brother, Chuck.
These actors have obviously grown close with Odenkirk since they've had more than a few intense scenes together over the years. What's most notable, however, is Odenkirk's generosity in allowing acting friends to stay in his home. He says it's all due to the isolation aspect and being better as a group than apart.
The actors all interact together at the house
Odenkirk notes he and his wife hang out with Seehorn and Fabian to help thwart any sense of being alone. After all, many actors know what that's like when living in another state or part of the world for months on end while filming a movie.
No doubt Odenkirk knows this sometimes and what it can do to one's mental health. With his action, it proves how good of a person he is, which isn't always typical. Then again, there's been many stories over the years of actors helping fellow actors if they needed help.
Some of those stories even involved actors having their peers living in the former's house when facing financial ruin or other life problems. Countless stories exist like this ranging from Peter Bogdanovich giving room and board to broke Orson Welles to Mel Gibson paying for housing to Robert Downey, Jr. after the latter became destitute from drug addiction.
Now add Odenkirk to this list, only because he had the sixth sense to know the value of mental health when working away from family.