Was Bob Saget in Netflix's 'Fuller House'?
This character was one of the hosts of Wake Up, San Francisco, appearing on almost every episode of Full House. Danny Tanner was also a father and a best friend to Joey Gladstone and Jesse Katsopolis. 
Did this character return for Netflix's spinoff series? Here's what we know about Bob Saget and his iconic Full House role.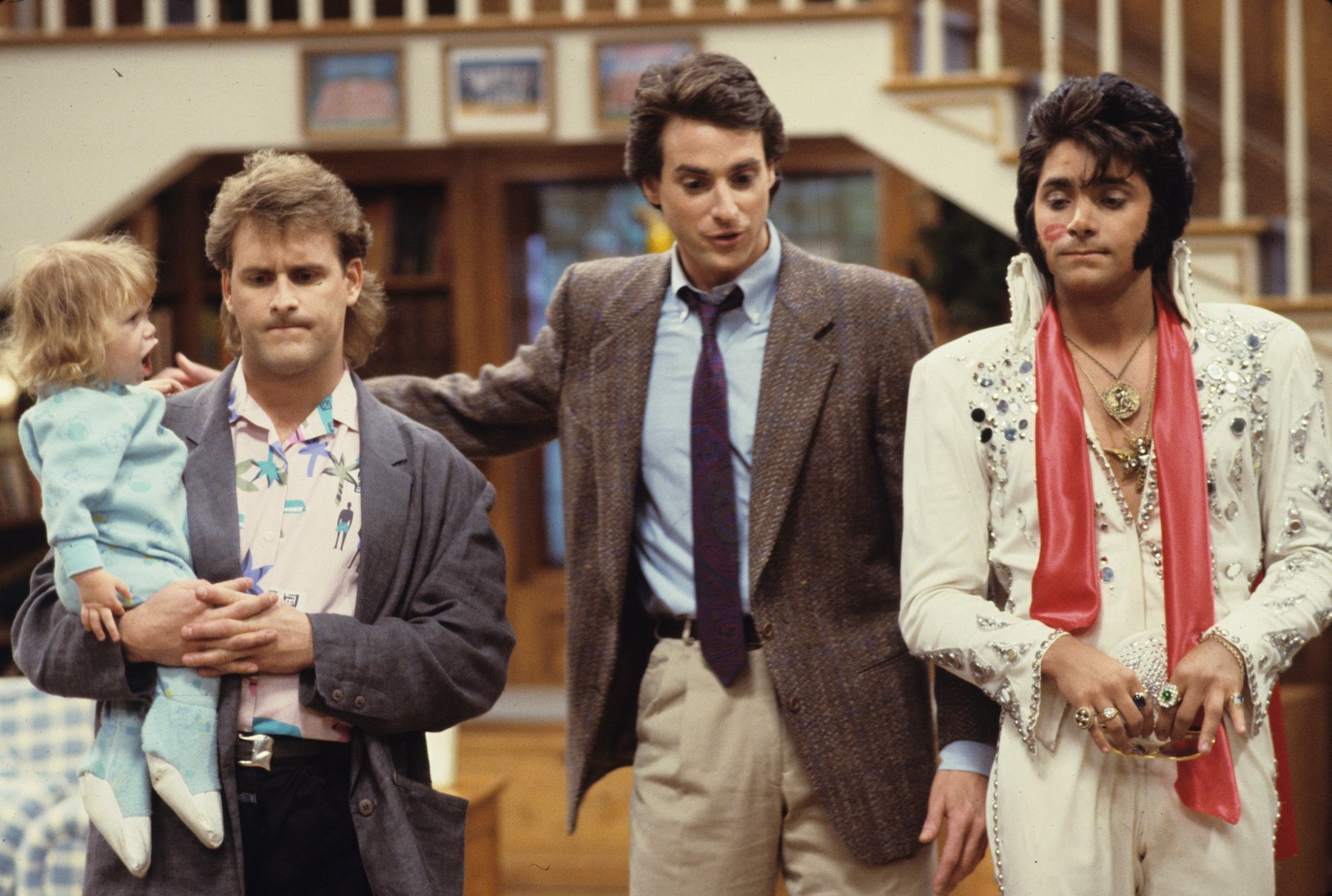 Bob Saget portrayed Danny Tanner on the original sitcom, 'Full House'
He loved to clean. He even earned the rocker name "mildew" while auditioning for a band. Danny Tanner was a father in the original sitcom Full House, portrayed by Saget. Throughout this series, he appeared as a spick and span self-proclaimed "rad dad." 
He offered advice to his three daughters — DJ, Stephanie, and Michelle. Danny Tanner even opened his home to his brother-in-law and his best friend following the death of his wife. Above all, he loved to hug his family, supporting them on all of their adventures.
Saget appeared in almost every episode of this sitcom until it ended in 1995. Years later, he returned to reprise his role for Netflix's comedy series, Fuller House.
Bob Saget returned for the Netflix spinoff series, 'Fuller House'
Years after the finale of Full House, Netflix created their own spinoff series with DJ and Stephanie Tanner returning back to their childhood home. With these new episodes came plenty of cameos from Saget, who returned as his original Full House character, Danny Tanner. 
He visited his daughters for Thanksgiving and offered advice when Stephanie's baby was born. During one of the last episodes of the spinoff, he even walked his eldest daughter down the aisle at her wedding day. 
"It was really heartbreaking in a way," Saget said during an interview with 7 News. "We all love each other, Dave [Coulier] and John [Stamos] and I were still grabbing each other's butts, as we do when we take our bow at the final ending."
"There were real tears in that last episode," he continued. "But we all have group texts constantly and we all keep in contact."
Not all of the 'Full House' cast members returned for this spinoff series
Although two of the Tanner sisters returned to Fuller House, the Olsen twins, who portrayed Michelle Tanner, did not appear in this spinoff series. The character is casually mentioned by cast members, with Danny Tanner saying that his youngest daughter was busy with her fashion empire in New York. 
The moment was followed by the cast staring into the camera and the audience applauding. Following the "college admissions scandal," Loughlin was removed from the Fuller House cast for the final season.
After several seasons released on the streaming platform, Fuller House premiered its final episode. Episodes of Full House are available for streaming on Hulu, while the spinoff series, Fuller House, is available on Netflix.