Bobbi Kristina Was the Reason Whitney Houston Decided Not to Play 'Cinderella'
Whitney Houston was a global music star who had a stellar fan base. In addition to performing chart-topping hits such as "I Will Always Love You," "I Wanna Dance With Somebody," and "Greatest Love of All," she also had a knack for acting. After seeing her appear in films including The Bodyguard and Waiting to Exhale, Disney approached Houston to star in Rogers and Hammerstein's Cinderella as the title character.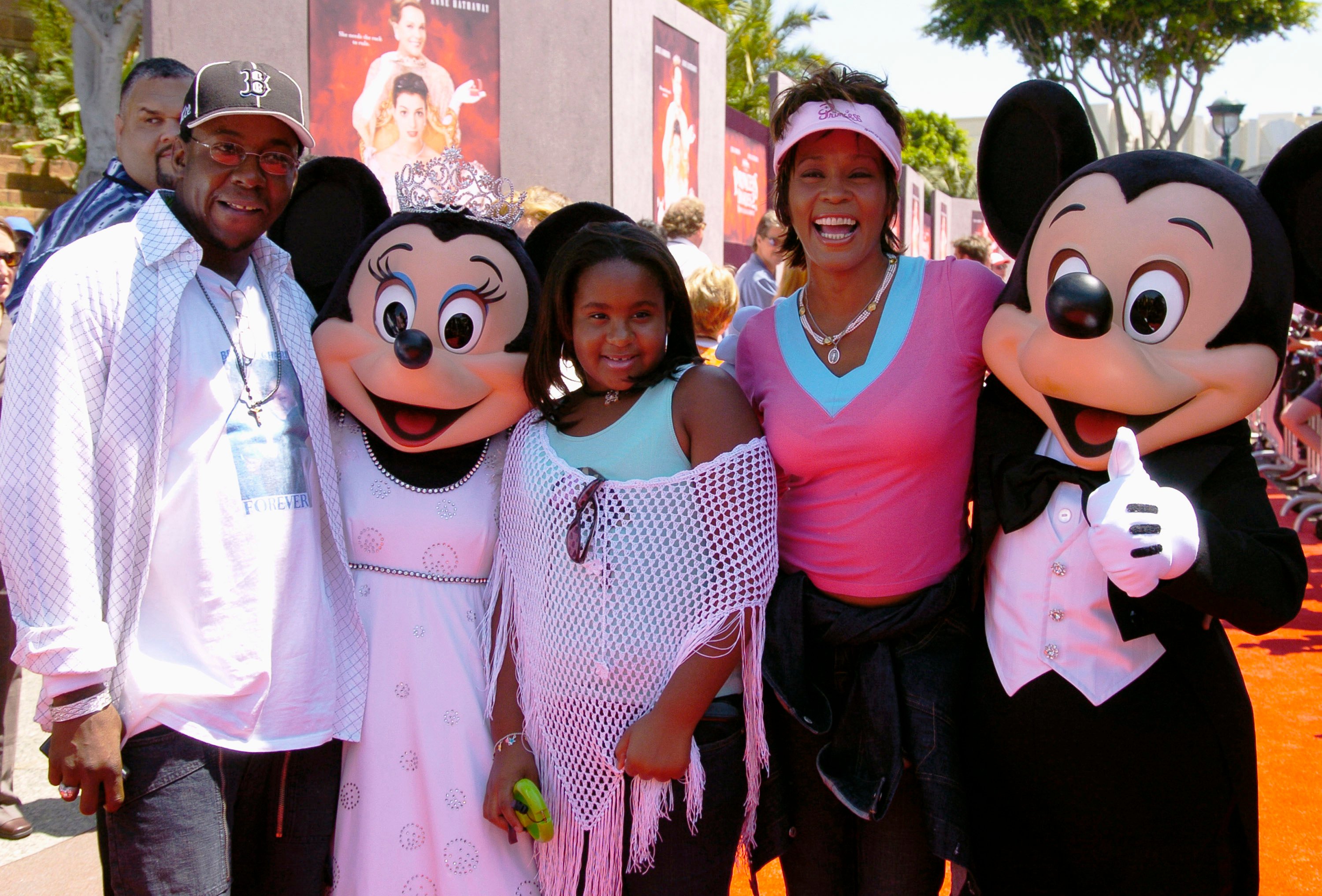 Ultimately, Houston chose not to play Cinderella. Here's how her daughter, Bobbi Kristina Brown, affected her decision. 
Whitney Houston had a miscarriage before giving birth to Bobbi Kristina
Although she was known for her vocal talents and acting chops, Houston's primary focus was on her family. After her alleged relationships with Jermaine Jackson and Eddie Murphy, the singer found love with Bobby Brown in 1989. The twosome became inseparable after meeting at the Soul Train Awards that year. 
Houston and Brown's relationship continued into the 1990s. In 1991, she got cast in The Bodyguard alongside Kevin Costner. While shooting the film, Houston became pregnant. However, she had a miscarriage during production. 
"It was very painful, emotionally and physically," Houston told Barbara Walters in 1993, per ABC News. "I was back on the set the next day. And it's over." 
One year later, Houston got pregnant again. On March 4, 1993, she and Brown welcomed their daughter, Bobbi Kristina. 
Whitney Houston felt uncomfortable playing 'Cinderella' after Bobbi Kristina
After Bobbi Kristina was born, Houston's career took off. Her role in The Bodyguard made executives take her more seriously as an actor. Soon, Disney contacted her about their TV version of Cinderella. The company wanted Houston to play Cinderella and also offered her production credit for the film.
In February 2021, actor Paolo Montalban, who played Prince Christopher, interviewed with The Wrap to celebrate Cinderella on Disney+. During the conversation, the actor said he initially didn't know Houston would be apart of the project. He also shared that the singer turned down Cinderella but selected Brandy to take her place. 
"They [the studio] had originally developed it for her to play Cinderella five years prior and to be released on CBS," Montalban said. "But five years later, she said, 'I'm in a different place in my life, I'm a mother. But I have the perfect person for you: Brandy.'"
Whitney Houston played The Fairy Godmother in 'Cinderella' instead
Ultimately, Houston felt better suited for the role of Cinderella's fairy godmother. She also worked behind the scenes to create a diverse cast that included Whoopi Goldberg, Jason Alexander, and Bernadette Peters. 
"Whitney Houston's vision was wanting everyone to be included in this production, especially kids of color, and how meaningful it was to us back then and how meaningful it will be to them now and in the future," Montalban said of Houston's legacy.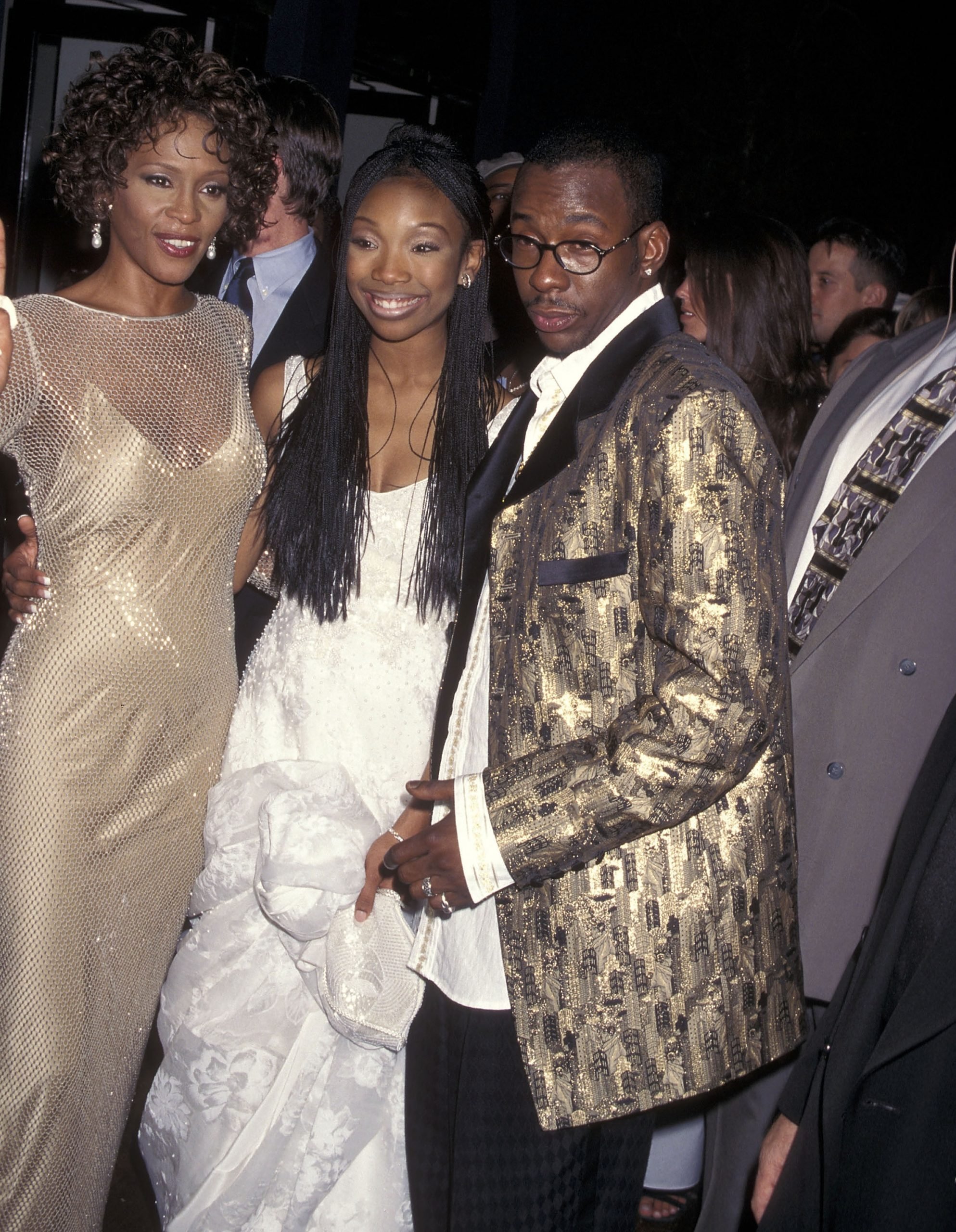 The 1997 version of Cinderella also received praise for its soundtrack. Songs such as "Impossible/It's Possible," "Falling In Love With Love," and "There's Music In You" became popular with Disney fans. Unfortunately, the movie's soundtrack never came out. Before she died on Feb. 11, 2012, Houston admitted to Cinderella producer Craig Zadan that the project not coming out disappointed her. 
"About a year before Whitney passed, I visited her in Atlanta," Zadan said.  "She confided in me that her favorite project in her career was Cinderella and that the heartbreak of her career was Cinderella. It didn't make sense to her that there was no album. She just couldn't understand."
Three years after Houston died, Bobbi Kristina was found unconscious in a bathtub. She died on July 26, 2015, at the age of 22.