Bobbie Nelson Said Willie Nelson Gave Her a 'Life Filled With Love and Music'
Country legend Willie Nelson and his older sister, Bobbie, were born two years apart. And they remained close all their lives until her death at 91.
With Willie on guitar and Bobbie on the piano, they realized they had a unique talent. As evidence of the strength of their bond, Bobbie Nelson spent more than five decades playing in the Family band. And she thanked Willie for giving her a "life filled with love and music" that allowed her to "wake up with a song."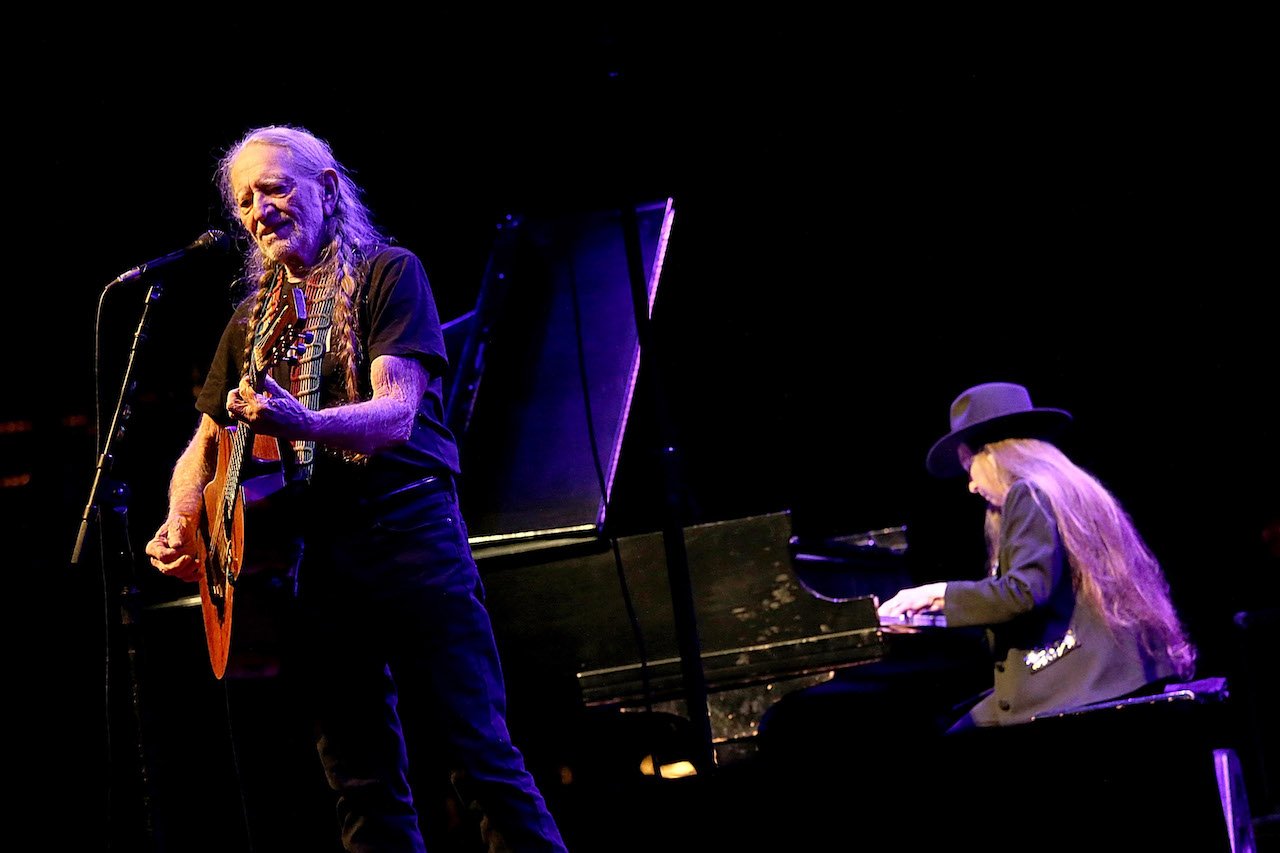 Bobbie Nelson and Willie Nelson 'always' lived with their grandparents
In Willie Nelson's book of musings, Roll Me Up and Smoke Me When I Die, he shared some notes from "Sister Bobbie."
Throughout the decades, both siblings spoke fondly of their childhood in Texas. William Alfred and Nancy Nelson, whom they call Mama and Daddy Nelson, were their father's parents. Bobbie Nelson's writing referred to their birth parents by their first names, Ira and Myrle, and noted their marriage "lasted only long enough for [her] and Willie to be born."
"We always lived with our grandparents," she shared. They were nurturing and protective caregivers, and they taught the children their love for music early. She recalled their grandparents studied music by lamplight nightly and said, "This was our inspiration, and these were our teachers."
Their grandmother was also a Sunday school teacher and a music instructor to "anyone who wanted to learn," she said.
"This was one of the ways we survived," she explained. "She used the barter system, exchanging her knowledge of music and life for some of the material things we needed for a comfortable survival."
Bobbie Nelson said Willie Nelson gave her a 'life filled with love and music'
RELATED: Dolly Parton and Willie Nelson's Loving Friendship – Was It Ever More?
While helping their grandparents with whatever work needed to be done, Bobbie and Willie Nelson also started performing music in the church. From there, they moved on to school, then polka bands and swing bands. Soon enough, they formed their first honky-tonk band.
Many years down the line, Willie broke into the country music scene and created a way to make a living off their talents. Soon after, Bobbie was the first person to join him in the Willie Nelson & Family band. She stayed with him for more than 50 years and credited him for giving her a life "filled with love and music."
"I wake up with a song, and that's what Willie gives me: a life filled with love and music," she wrote in Roll Me Up and Smoke Me When I Die. "That is what Willie gives to all those who listen."
Bobbie Nelson died on Mar. 10, 2022
On Mar. 10, 2022, Bobbie Nelson died peacefully and surrounded by family, according to a statement from the family shared on Willie Nelson's Instagram.
"Our hearts are broken and she will be deeply missed," they wrote. "But we are so lucky to have had her in our lives."
According to a Legacy obituary, she played her final show with Willie Nelson and Family in October 2021.
RELATED: Why Did Patsy Cline Have a Hard Time Singing Willie Nelson's 'Crazy'?